There are two different styles of cake that are typically used to make Strawberry Shortcakes. The more traditional is a not-too-sweet biscuit.  However, in recent years, the spongecake has emerged as a common companion to fresh-cut strawberries and whipped cream.
This petit gateaux is a spongecake in texture, but tones the sweetness way down. And, instead of being a vanilla cake, the cake itself has a delightful strawberry flavor (thanks to the use of freeze-dried strawberries as a nutrient-dense flour substitute) and a festive pink tinge.  It is a light and airy cake, delicious plain or "dressed up" for Valentine's Day.
Strawberry Mini-Spongecakes
Prep Time: 15 minutes
Cook Time: 12-13 minutes
Yield: 12 mini-cakes
Ingredients:
Directions:
Preheat oven to 350F.  These are best cooked either in a silicone mini-cake or muffin mold or in a muffin pan with silicone liners.  If you don't have liners, grease your muffin pan generously.
Whip 3 egg whites until stiff peaks form.
Place freeze-dried strawberries in a blender.  Blend for 30 seconds, until they are a find powder.  Add the 3 leftover egg yolks and 2 whole eggs, ghee, honey, and salt.  Blend together for 20-30 seconds.  Add the chestnut flour, baking soda and cream of tartar and blend again or whip in by hand. It will be a thick batter, so it might be easier to add these last dry ingredients by hand.
Pour the strawberry batter onto the whipped egg whites and gently fold together.  Pour into your prepared pan (you'll have enough batter to fill each muffin cup about 2/3 of the way).
Bake for 12-13 minutes (it will be slightly golden brown and pass the toothpick test).
Let cool completely.
Serve with fresh berries, whipped coconut cream, and dark chocolate if desired (see notes above).
Serving Suggestions:  While the recipe below is for the cake itself, it seems unfair to just say "serve with fresh berries and whipped coconut cream".  Here's how to make whipped coconut cream.  You'll want to either buy full-fat coconut milk or coconut cream and you'll want the kind with guar gum as an ingredients (note that coconut cream is not the same thing as creamed coconut, coconut cream concentrate or coconut butter).  Emulsifiers like guar gum can be gut irritants and I normally avoid them.  However, the texture of whipped coconut cream is reliant on the guar gum to work.  Stick the can in the fridge overnight (don't shake first).  Carefully pull the can out of the fridge, open it, and scoop the thick top part into the bowl of a standing mixture (either toss the watery stuff at the bottom or save for soups or smoothies).  You'll probably want 2-3 cans of coconut milk or 1 can of coconut cream for a good amount of whipped coconut cream for this recipe.  Whip the cold coconut cream in the bowl of your standing mixture for 2-3 minutes.  Add 1-2 Tbsp of honey if desired to sweeten.  Refrigerate until ready to serve.  If you include high quality full-fat dairy in your diet, you could of course use whipped cream instead.
Substitutions:  I thought this cake worked best using chestnut flour, but I also did a variation with blanched almond flour which worked extremely well as well. I only tried this recipe with freeze-dried strawberries, but I think it would work with other freeze-dried fruit if you wanted to mix up the flavor.  I'm also on a cultured grass-fed ghee kick, but you could just as easily use butter, palm shortening, lard, or coconut oil.  Unfortunately for those with egg allergies, it's just not possible to replicate the effect of beaten egg whites in baking.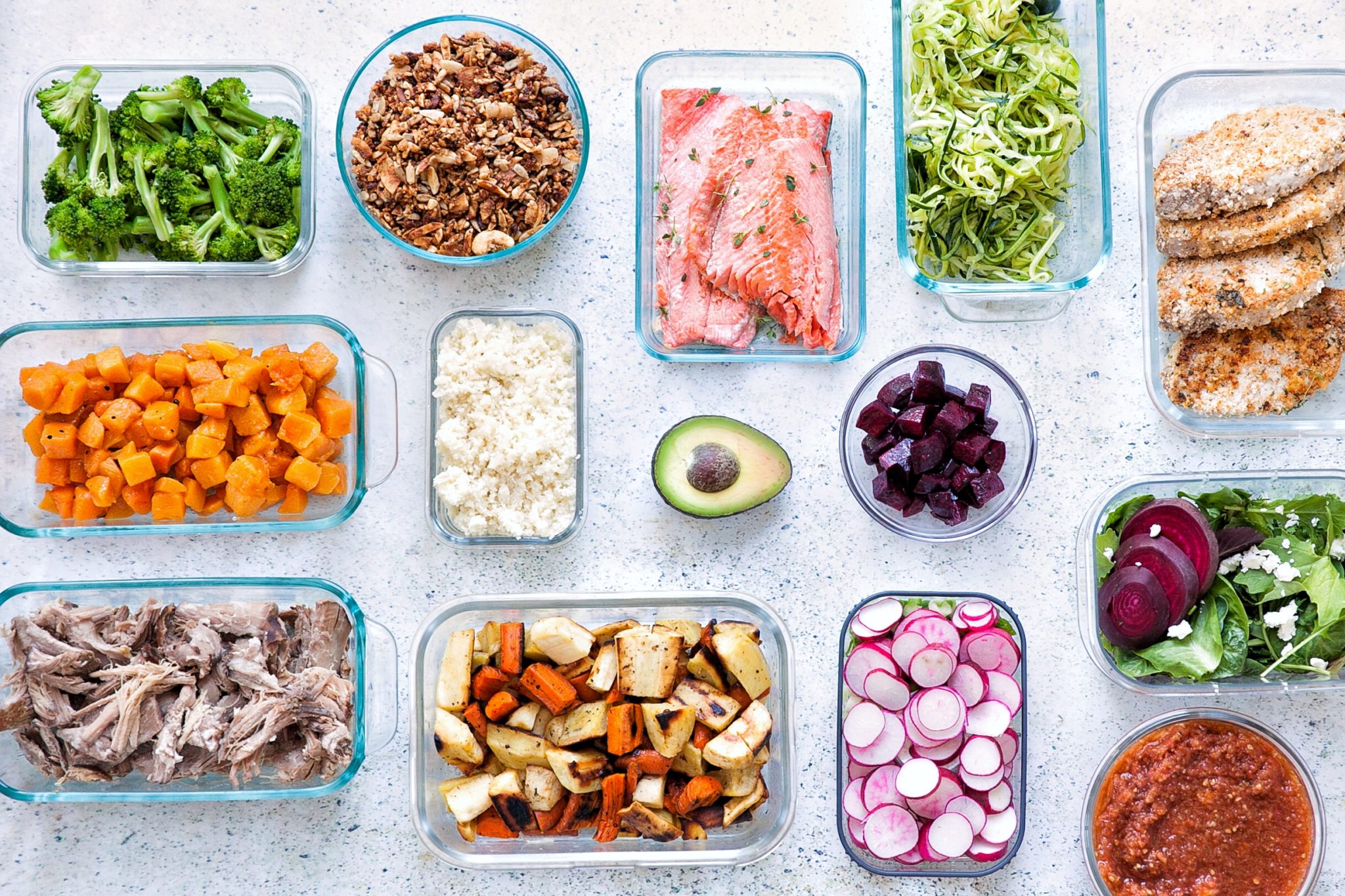 The #1 Tool for Paleo and AIP success!
Create completely customizable and versatile meal plans with thousands of top-notch recipes; make shopping a breeze with the app, and even get reminders for meal prep timing! Get all my recipes from ThePaleoMom.com for just $1 more when you sign up for meal planning with Real Plans!
Want to track what you are eating? Check out the NEW Real Plans Macro Tracker!
You may enjoy these related posts:
This review was written by my assistant Christina. Sweet Paleo by Lea Hendry …