On this episode of The Paleo View, Stacy and Sarah share on the wonderful experience they had on their recent road trip and what is to come in the near future with book signing events and seminars.
The AIP Lecture Series
RETIREMENT SALE! SAVE 70% OFF!
I am loving this AIP course and all the information I am receiving. The amount of work you have put into this is amazing and greatly, GREATLY, appreciated. Thank you so much. Taking this course gives me the knowledge I need to understand why my body is doing what it is doing and reinforces my determination to continue along this dietary path to heal it. Invaluable!

Carmen Maier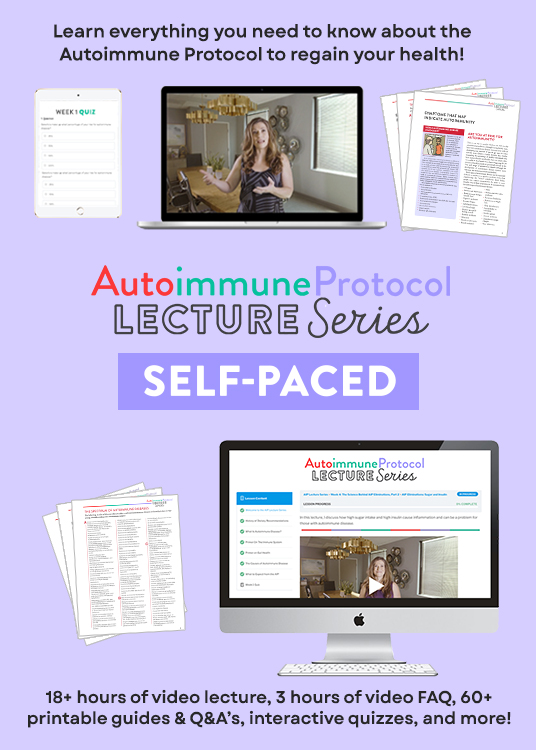 Listen in iTunes
If you enjoy the show, please review it in iTunes!
The Paleo View (TPV), Episode 108: Road Trip Recap
Intro (0:00)
News and Views (0:56)

Highlights from Stacy and Sarah's recent in-person hang for two book signing events and seminars
Happenings and eats from their road trip, including one of the best meals they have ever had

#MetricsofHealth (14:11)

Self-love message radiating out to the masses through the work that Stacy and Sarah are doing
Reflection on the unique health journeys that Stacy and Sarah have had to date
Women coming together to bond over their experiences and the value of supporting one another
The reason why Sarah continues with her work and the rewards of her labors
Thank you to everyone who came out to the events this past weekend!

Future Events (32:49)
Sarah shared her gratitude for the one-on-one time with Stacy
Sarah's reaction to her Real Life Paleo preview
Stacy's final words on attending upcoming signings and seminars
Outro (50:53)