I love the flavor of gingerbread and don't see the need to restrict it to the winter holiday season. This is actually my first nut-free muffin recipe, created especially for my mother-in-law's recent visit. My mother-in-law, who is allergic to nuts, loves ginger, which is great because she got to enjoy 4 different versions of these pumpkin gingerbread muffins before they were perfect!. Yields 12 muffins.
*NEW* The Gut Health Cookbook!
The Gut Health Cookbook is fantastic! Thank you for researching and creating The Gut Health Cookbook! Such wonderful recipes! I'm so excited to try them all! -Sue
The Gut Health Cookbook puts the 20 Keys to Gut Health into practice with:
180+ recipes featuring 61 gut health superfoods

Gut health food lists

Why's behind each gut health superfood
Get instant digital access for $27.99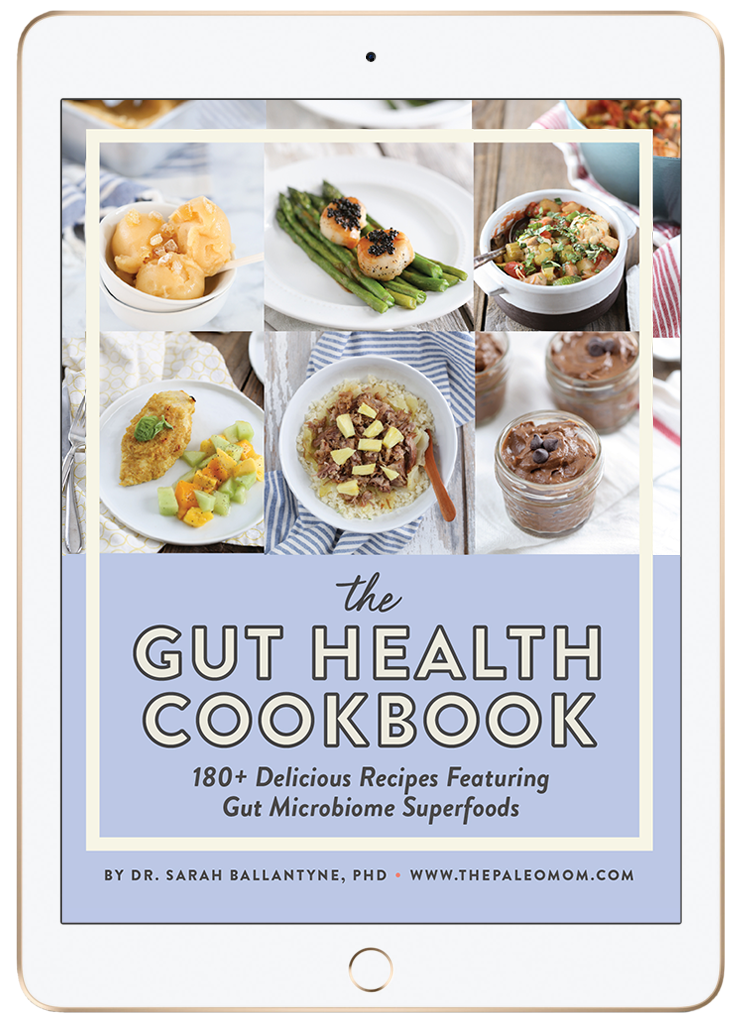 Ingredients:
1. Grease a muffin pan generously with palm shortening or line with paper liners or reusable Silicone Muffin Cups
. Preheat oven to 350F.
2. Melt coconut oil in the microwave or in a small saucepan over low heat on the stovetop.
3. In a large bowl, combine pumpkin puree, eggs, flax meal, molasses, vanilla and coconut oil.
4. Sift coconut flour and combine with tapioca starch, spices and baking soda.
5. Add dry ingredients to wet ingredients. Stir to combine. Spoon batter into prepared muffin pan.
6. Bake for 35 minutes. Remove from pan to cool. Enjoy!
Do you need help finding any ingredients? Check out Important Pantry Items for the Paleo Baker.