This versatile salad has a simple, fresh flavor that so delicious beside just about any meat, from poached fish to grilled lamb chops. It keeps very well so it's still tasty as leftovers the next day. And it has a perfect flavor to bring to a barbecue!
Prep Time: 10 minutes
*NEW* The Gut Health Cookbook!
The Gut Health Cookbook is fantastic! Thank you for researching and creating The Gut Health Cookbook! Such wonderful recipes! I'm so excited to try them all! -Sue
The Gut Health Cookbook puts the 20 Keys to Gut Health into practice with:
180+ recipes featuring 61 gut health superfoods

Gut health food lists

Why's behind each gut health superfood
Get instant digital access for $27.99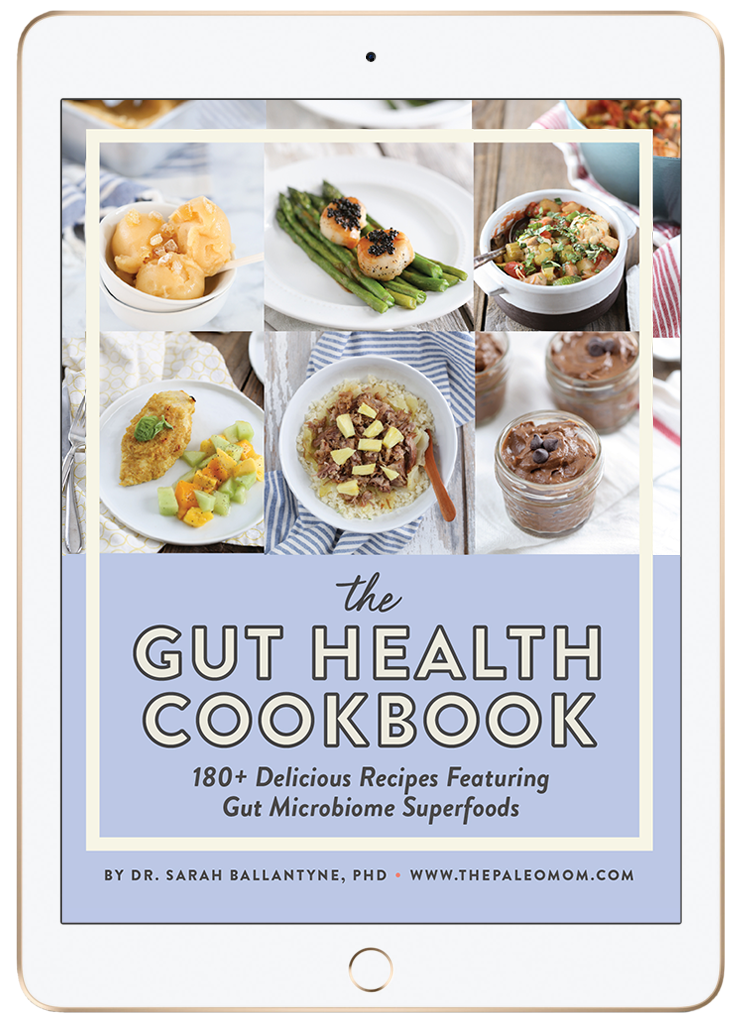 Cook Time: None
Yields: 4 servings
Ingredients:
1½ large English cucumbers
1-2 tsp Salt (for salting the cucumber)
4 large green onions
2 Tbsp fresh cilantro, chopped
¼ cup fresh lemon juice (or use a good quality bottled Lemon Juice)
¼ cup Extra Virgin Olive Oil
1 tsp lemon zest
1/8 tsp fresh cracked Pepper (omit for AIP)
1. Slice cucumber very finely (I like to use my Mandoline Slicer
set to 1/8" thick). Sprinkle liberally with salt and let sit in a colander in your sink for 1 hour.
2. Rinse cucumber thoroughly (taste a piece to make sure you've rinsed all the salt off). Let the cucumber slices drain on paper towels or a clean tea towel to dry completely.
3. Slice green onions. Finely chop cilantro. Finely zest lemon. Combine onions, cilantro, lemon juice, lemon zest, olive oil and cracked pepper and stir to combine.
4. Pour dressing over the cucumber, stir to incorporate and serve! You can refrigerate this salad for several hours up to overnight; simply give it a stir to redistribute the dressing before serving.
The Ultimate Support for Your AIP Journey!
Dr. Sarah Ballantyne has delivered an exceptional course and I highly recommend this to anyone looking to improve their health. There is something for everyone. It was extremely helpful and worth the investment. -Marie Schlichtig
The AIP Lecture Series is the ultimate Autoimmune Protocol educational experience! Learn directly from Dr. Sarah!
6-week online course
42 on-demand video lectures
dozens of printable guides
self-discovery exercises and action steps
online forum and guided discussions
support and guidance from Dr. Sarah Ballantyne!
The next session begins January 18th, 2021.
(Use code AIPLS85 to save $85 and get bonus access to the Gut Health Fundamentals online course!)