This biscuit recipe is based on Irish Fadge, which is typically made by incorporating last night's leftover mashed potatoes into a biscuit dough for breakfast biscuits.  I was inspired to try this after making mashed yucca one night for supper.  If you aren't familiar with yucca, it is a fairly large, starchy tuber (one that Chris Kresser recommends as a "safe starch"), also known as yuca, cassava, manioc and is the tuber which is dried and ground to make tapioca.  It has a thick, rough, dark brown, bark-like peel which is typically heavily waxed (the way rutabagas are) when you buy it.  It's shaped kinda like a giant, super fat carrot. My local grocery store has yucca in the same section as other non-potato root vegetables like turnips, rutabaga, jicama and taro.  To make mashed yucca, I simple cut away the wax-covered peel and cut into 1-2" cubes (it is a dense tuber, so a very sharp knife is very useful for this job), discarding the tough stringy vein that runs down the middle of it.  I boiled the yucca in salted water for about 30 minutes, until the pieces were tender enough to easily slide off a paring knife when speared.  I drained the water (very well) then mashed the yucca with a potato masher and served with salt, pepper and some pastured butter.  The texture of the mashed yucca was more similar to mashed potatoes than any combination of cauliflower and/or root vegetables I have tried to date (slightly sweeter taste, but very yummy).  When one yucca root made about 6 cups of mash, I started to brainstorm about other ways I could use this starchy wonder.  That's when the idea for making Paleo yucca fadge (i.e. Paleo Bicuits) was born.  These biscuits are easy to make (after you have your yucca mash) and are absolutely delicious.  They are good warm or cold.  This recipe makes 9-10 biscuits.
Ingredients:
1.    Line a cookie sheet with parchment paper.  Preheat oven to 400F.
2.    Melt tallow in the microwave or in a small pot on the stove (you can substitute with butter or palm shortening or use a combination).
3.    Mix all ingredients together in a small bowl.  This makes a very stiff dough so it might be easier to just kneed it together with your hands.
4.    Pour out the dough onto a sheet of parchment paper.  Mold it into a rough circle approximately ½" thick (I found it faster to just form it with my hands than use a rolling pin, but that would work too).  Use a 2″ Biscuit Cutter
to cut out dough and place rounds on the prepared baking sheet.  Keep reforming dough to cut out biscuit rounds until all dough is used (the last biscuit is always a little funny looking, but that's okay).
5.    Melt another 1 Tbsp tallow and use to brush the tops of the biscuits with a Pastry Brush
.
6.    Bake for 23-25 minutes until just starting to turn golden brown on the top.
7.    Enjoy warm or let cool on a wire cooling rack.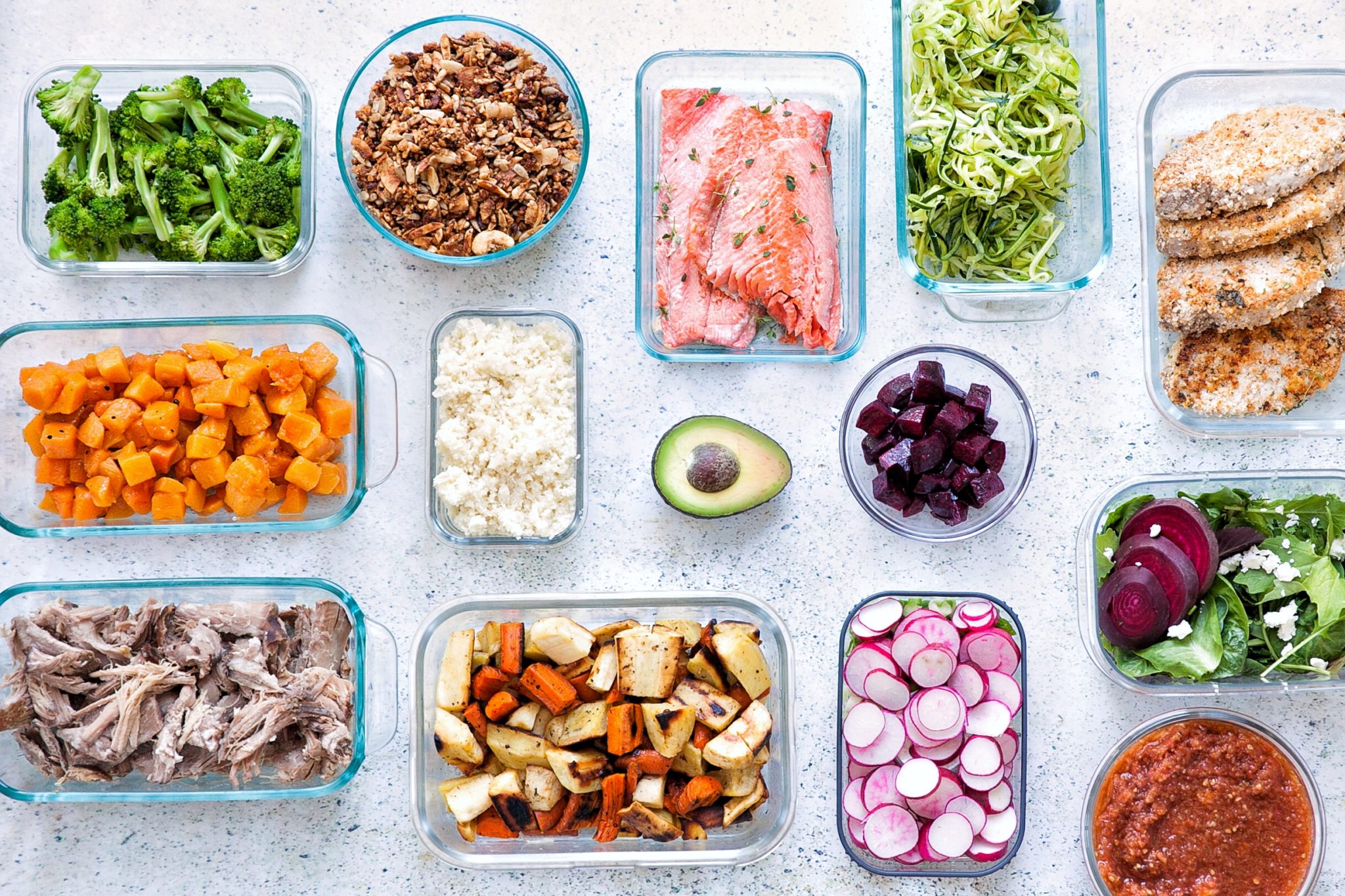 The #1 Tool for Paleo and AIP success!
Create completely customizable and versatile meal plans with thousands of top-notch recipes; make shopping a breeze with the app, and even get reminders for meal prep timing! Get all my recipes from ThePaleoMom.com for just $1 more when you sign up for meal planning with Real Plans!
Want to track what you are eating? Check out the NEW Real Plans Macro Tracker!
You may enjoy these related posts:
Thanksgiving is fast approaching, and I'm starting to think about new recipes …