Okay, admission time: cauliflower is not my favorite. When I make mashed cauliflower or cauliflower rice, I have to season heavily with herbs and spices (and fat!) to make it tasty for me. But, cauliflower is very healthy. It's a cruciferous veggie and it's in season right now. So, I challenged myself to make cauliflower so that it looks like cauliflower and so that I would like it. I decided to try roasting it! What a revelation! Granted, it's still seasoned, but something about the texture of roasted cauliflower is just awesome. Plus, this is a very simple dish, which is always a bonus! Serves 5-6.
To make this autoimmune protocol-friendly, simply omit the pepper.
*NEW* The Gut Health Cookbook!
The Gut Health Cookbook is fantastic! Thank you for researching and creating The Gut Health Cookbook! Such wonderful recipes! I'm so excited to try them all! -Sue
The Gut Health Cookbook puts the 20 Keys to Gut Health into practice with:
180+ recipes featuring 61 gut health superfoods

Gut health food lists

Why's behind each gut health superfood
Get instant digital access for $27.99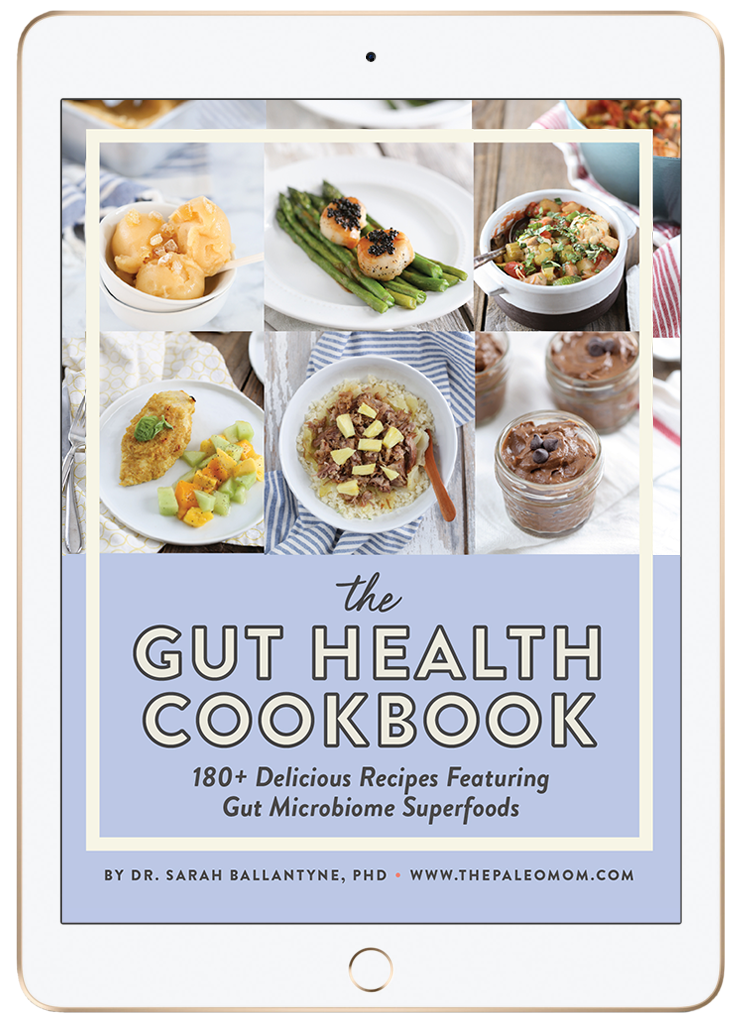 Ingredients:
Preheat oven to 450F.
Wash cauliflower and cut into florets. You can use the stem too. Place in a casserole dish.
Melt cooking fat (either in the microwave or on the stove top). Toss with cauliflower in the casserole dish. Next toss with lemon zest, crushed garlic, salt and pepper to coat well.
Roast for 25-35 minutes (depending on how big your florets are; mine took 30 minutes), stirring once half way.
Remove from oven and toss with fresh parsley. Serve!