In this episode, Stacy and Sarah are both doing the 21 day sugar detox, so most of this episode centers around sugar and how it affects the body. They talk about their experiences giving up sugar this month and whether that has been difficult for them. Additionally, Stacy talks about her "No Spend" challenge and how that's going for her as well. Finally, we take your questions about living a Paleo lifestyle!
*NEW* The Gut Health Cookbook!
The Gut Health Cookbook is fantastic! Thank you for researching and creating The Gut Health Cookbook! Such wonderful recipes! I'm so excited to try them all! -Sue
The Gut Health Cookbook puts the 20 Keys to Gut Health into practice with:
180+ recipes featuring 61 gut health superfoods

Gut health food lists

Why's behind each gut health superfood
Get instant digital access for $27.99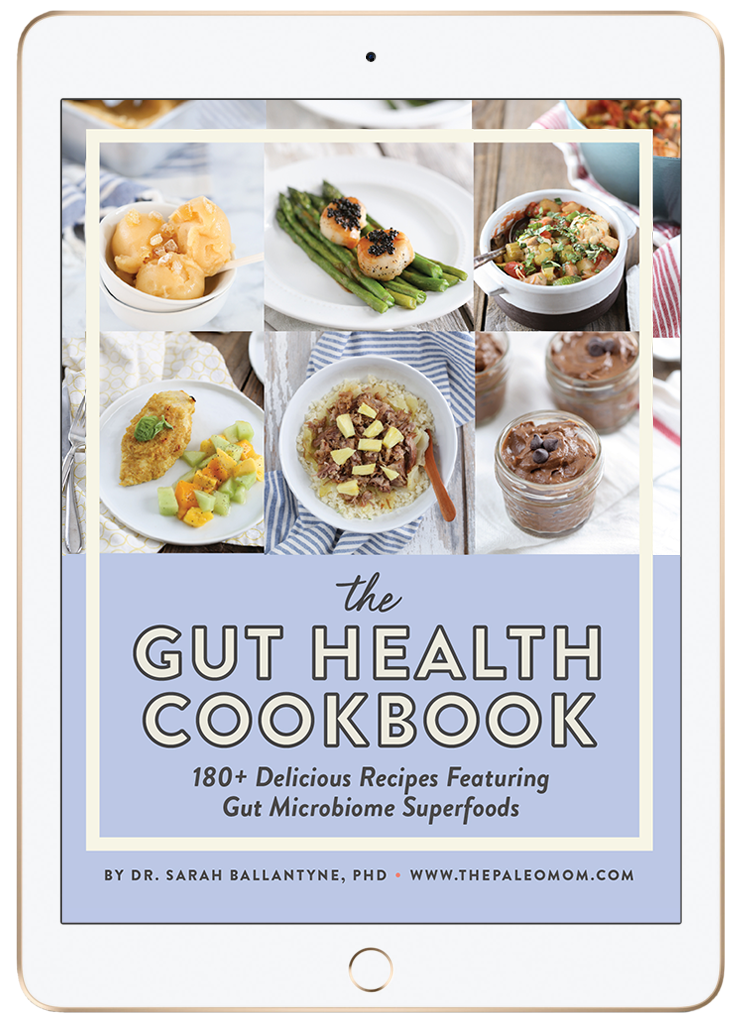 Listen in iTunes
or download and listen by clicking the PodBean player below
If you enjoy the show, please review it in iTunes!
The Paleo View (TPV), Episode 21: Sugar Detox
0:00 – Introduction
1:07 – News and Views
24:38 – Science with Sarah: Sugar Digestion
37:12 – Questions and Answers

37:12 – Q&A

We start with an update from Laurie!
40:08 – Question 1 what to take for low blood sugar with Type 1 diabetes?
49:14 – Ingrid has burning pain in her legs going up stairs.
59:42 – Maranda wants to know if coffee is bad for her
1:09:21 – Quick update on no spend month

1:19:37 – Outro