In this episode, Stacy and Sarah discuss their New Year's Resolutions.  They then tackle some listener questions about transition,  and eating Paleo on a budget!
Listen in iTunes
or download and listen by clicking the PodBean player below
Nutrivore Weekly Serving Matrix
An easy-to-use and flexible weekly checklist
to help you maximize nutrient-density.
The Weekly Serving Matrix is very helpful! I've been eating along these lines but this really helps me know where to focus vs. which foods serve a more secondary role. It's super helpful and has taken a lot of worry out of my meal planning. Thanks!

Jan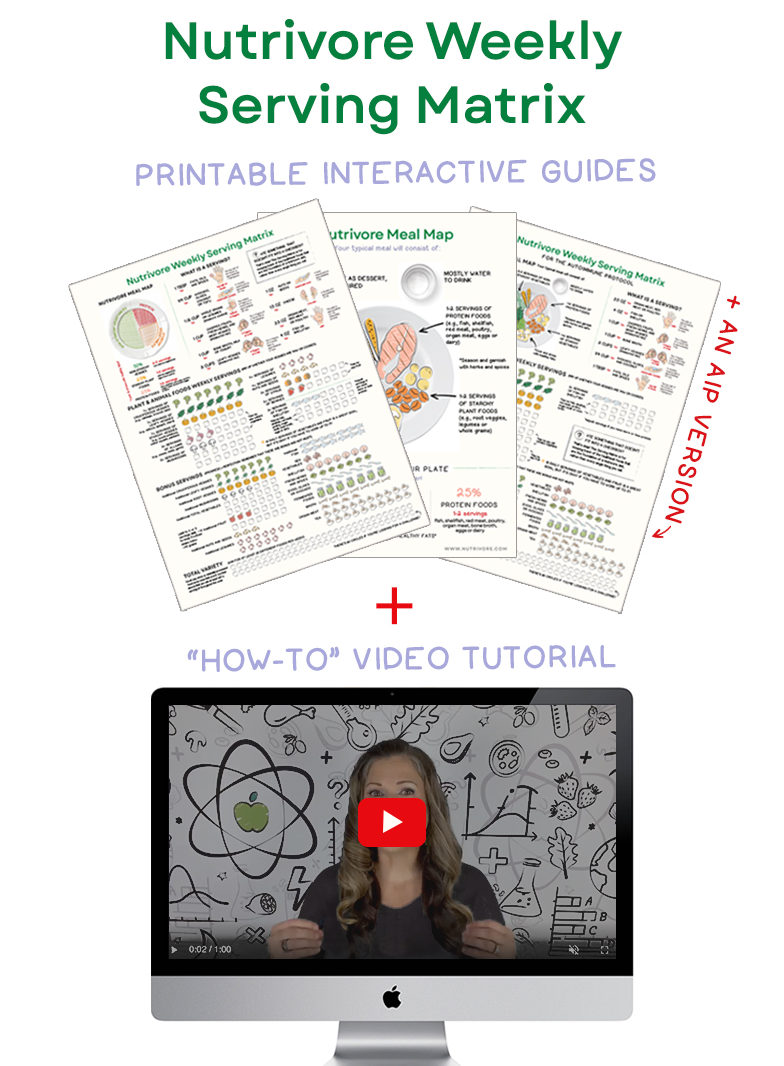 If you enjoy the show, please review it in iTunes!
The Paleo View (TPV), Episode 20: New Year's Resolutions
0:00 – Introduction
1:07 – News and Views
30:35 – Science with Sarah: Study on diet of early humans

Remember: saying that because earlier generations of humans ate it, we ought to is invoking a logical fallacy called the argument from antiquity. Use the idea as a hypothesis, test it, get the science backing it, then you have the evidence to support it!

38:30 – Questions and Answers

38:42 – Should I do a master cleanse?

49:50 – Information on transitioning kids on fixed income
1:01:55 – What order should I eliminate foods? Quick and easy meat recipes
1:13:50 – How to eat Paleo on a college budget?

1:19:37 – Outro


Become a Member for FREE!
The Paleo Mom Members' Area is resource central!  
You'll get FREE, unlimited access to dozens of quality resources, including introductory series, downloadable e-books, exclusive recipes, printables, videos and guides!
You may enjoy these related posts:
On this week's show, Stacy and Sarah talk about New Year's Resolutions. Each of …