On this episode of The Paleo View, Stacy and Sarah have a brief check-in show to chit chat and share on life's latest happenings.
Click here to be taken to iTunes
*NEW* Guide to Nutrivore E-Book!
Nutrivore is the simple yet revolutionary concept:
Choose foods to meet the body's nutritional needs!
I'm very excited about the Nutrivore information! Thank you so much for all your research and hard work you put into this kind of information for all of us to use!! -Debbie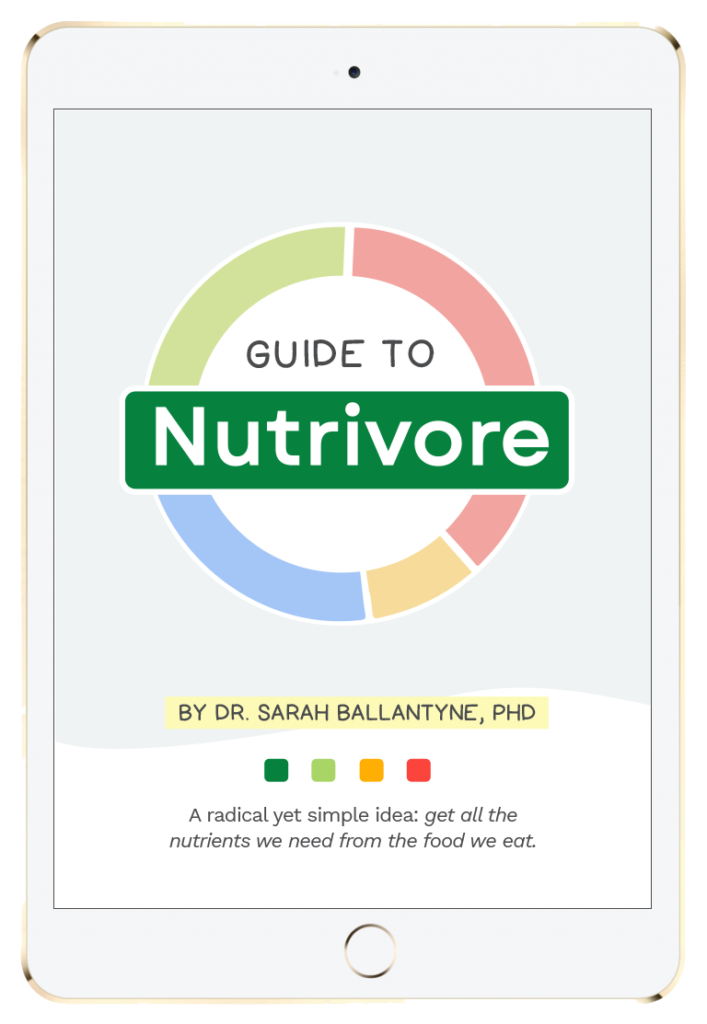 or download and listen by clicking the PodBean Player below
If you enjoy the show, please review it in iTunes!
The Paleo View (TPV), Episode 172, Check-In
Intro (0:00)
News and Views (0:56)

Stacy is not feeling well
Sarah notes the reality of getting sick even though you are following a Paleo diet
Cole got sick with strep, and may have passed that along to Stacy, so this week's show will be a short check-in
If you want to receive the show early, be sure to subscribe in iTunes where it will magically appear before Friday
Thanksgiving is typically low key for Sarah and family, but this year they were very busy with their guests and all the fun things they did
Stacy's use of turkey leftovers in turkey soup, i.e. turkey added to Stacy's soup
Sarah's two turkeys and the insane amount of leftovers they provided
Matt, Stacy and family brunch for Christmas instead of hosting a big dinner, and this year for dinner they will be joining Jennifer and family for their Christmas dinner
How Stacy finds gluten-free restaurants in her area through Google searches, and why she also calls ahead
How Stacy and Sarah found their "never-eat" lists and their "enjoy occasionally" lists throughout the course of their Paleo journey through elimination and reintroduction
Stacy and Matt received some more wonderful news on Cole from his music teacher, and were so touched to hear about his continued progress
Stacy's reminder to hang in there when you are new in a journey and the road feels long and difficult
All of Stacy's recent mom feels
Wishing you all a wonderful week – we will be back next week!
If you have a strong preference of schmoopy talk vs. rants, share your feedback in the show notes or on Stacy and Sarah's social media channels

Outro (30:13)