This week, with Stacy heading to Paleo FX and Sarah in the middle of the stress of writing her book, we only bring you a short check-in show. Sarah talks about the tough challenge she is under while Stacy looks ahead to her trip to the big Paleo conference in Austin,TX.
Do you want to check out what's going on in Texas? Our friends Bill and Hayley of Primal Palate recap their day where they got to share their new book for the first time and got to hang out with Matt and Stacy in watching the bats emerge from under the bridge. Plus there's always the live stream! You might see Matt and Stacy in the audience!
Here's the podcast:
Nutrivore Weekly Serving Matrix
An easy-to-use and flexible weekly checklist
to help you maximize nutrient-density.
The Weekly Serving Matrix is very helpful! I've been eating along these lines but this really helps me know where to focus vs. which foods serve a more secondary role. It's super helpful and has taken a lot of worry out of my meal planning. Thanks!

Jan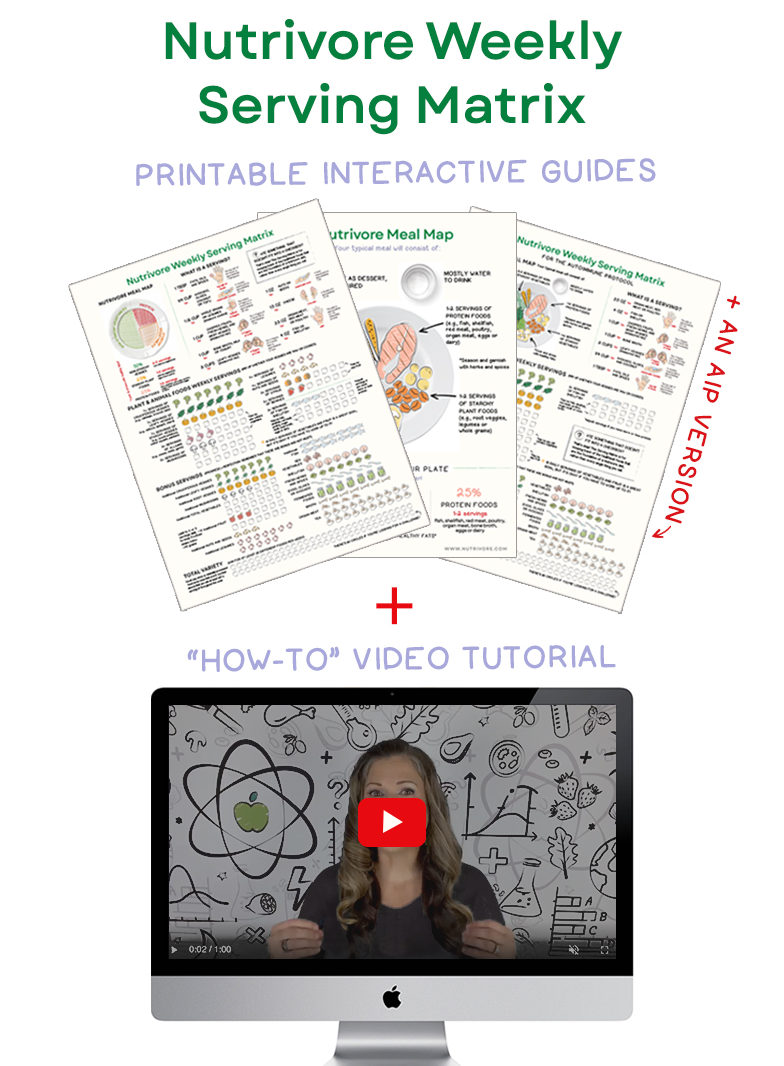 Download this episode (right click and save)

Become a Member for FREE!
The Paleo Mom Members' Area is resource central!  
You'll get FREE, unlimited access to dozens of quality resources, including introductory series, downloadable e-books, exclusive recipes, printables, videos and guides!
You may enjoy these related posts:
In this episode, Stacy and Sarah are joined by women in the various stages of …