This week, with Stacy heading to Paleo FX and Sarah in the middle of the stress of writing her book, we only bring you a short check-in show. Sarah talks about the tough challenge she is under while Stacy looks ahead to her trip to the big Paleo conference in Austin,TX.
Do you want to check out what's going on in Texas? Our friends Bill and Hayley of Primal Palate recap their day where they got to share their new book for the first time and got to hang out with Matt and Stacy in watching the bats emerge from under the bridge. Plus there's always the live stream! You might see Matt and Stacy in the audience!
LAST CHANCE to get the AIP Lecture Series!
RETIREMENT SALE! SAVE 70% OFF!
This online course is being retired on January 31st!
I am loving this AIP course and all the information I am receiving. The amount of work you have put into this is amazing and greatly, GREATLY, appreciated. Thank you so much. Taking this course gives me the knowledge I need to understand why my body is doing what it is doing and reinforces my determination to continue along this dietary path to heal it. Invaluable!

Carmen Maier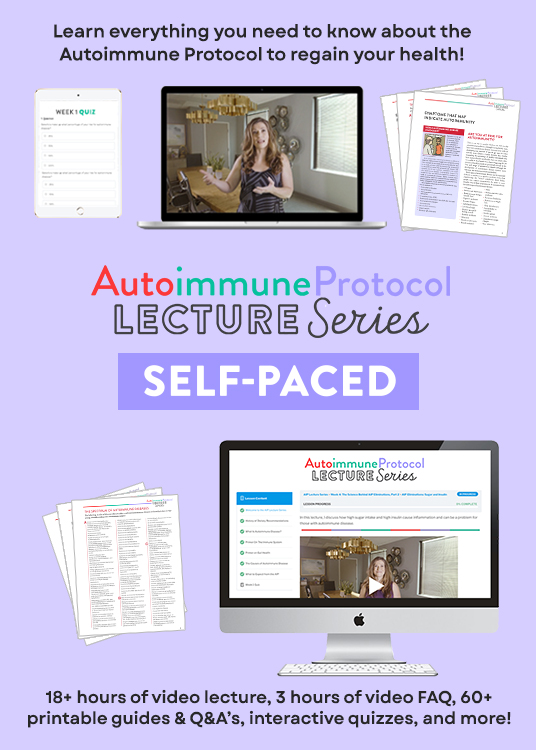 Here's the podcast: