I love curry, but traditional curry powders contain nightshades which are a big problem for me. So, after a little experimentation, I found a great nightshade-free homemade curry mix. I actually like to make a big batch of it and store it in a shaker for an easy and flavorful seasoning for a quick midweek meal. It's pretty common for me to just sprinkle some on some meat or seafood and panfry or bake. My family especially loves the flavor of curry with seafood (one of my oldest's favorite meals is this curried shrimp recipe and I now use the seasoning mix below as my substitute for curry powder in that recipe), which is the origin for this recipe.
The seasoning in this recipe is enough for anywhere from 4-8 fish fillets, depending on how thick the fillets are and how heavy-handed you are with the seasoning. The leftover seasoning keeps well for a good long time. I have a spice shaker dedicated just to homemade curry powder. By the way, spice shakers are one of those inexpensive yet awesomely handy kitchen gadgets/tools that I highly recommend.
*NEW* The Gut Health Cookbook!
The Gut Health Cookbook is fantastic! Thank you for researching and creating The Gut Health Cookbook! Such wonderful recipes! I'm so excited to try them all! -Sue
The Gut Health Cookbook puts the 20 Keys to Gut Health into practice with:
180+ recipes featuring 61 gut health superfoods

Gut health food lists

Why's behind each gut health superfood
Get instant digital access for $27.99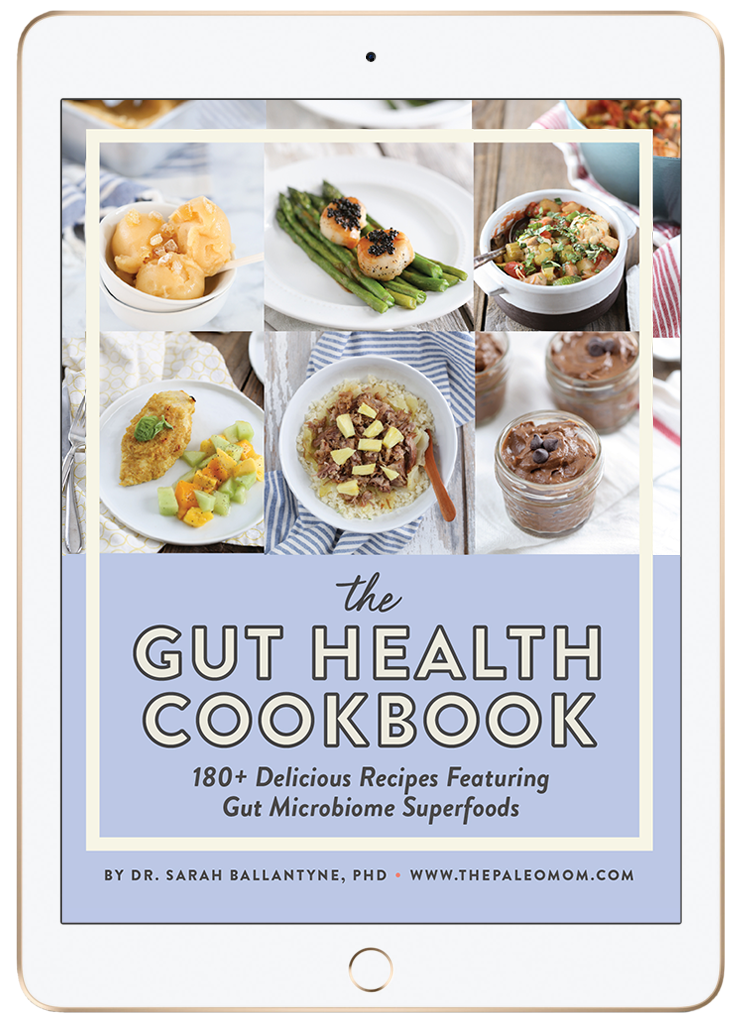 I like baking these fillets just for the ease of preparation. However, pan-frying (in coconut oil or butter) is another great option.
Ingredients:
Preheat oven to 375F. Line a baking sheet with parchment paper, tin foil, or a silicone liner.
Combine all of the seasoning together. If using any whole spices (typically anise and caraway), grind in a mini food processor, a spice grinder, a coffee grinder or use a mortar and pestle.
Place seasoning mix into a spice shaker (you can also dust using a sieve if you don't have a spice shaker).
Melt coconut oil and coat fish with either a pastry brush or the back of a wooden spoon (if your fish is still cold, which it probably is, the coconut oil with solidify fairly quickly after you coat the fist and that's okay).
Sprinkle seasoning generously over both sides of your fish (it should stick nicely to the coconut oil). Place on you prepared baking sheet and bake for 10 minutes (the rule of thumb is 20 minutes per inch thick, so for thicker fillets you'll need to adjust your baking time).
Enjoy!
The Gut Health Guidebook!
The depth of information, practical tips, and the accessible way Dr. Sarah shows me how to apply complex science to improve my health is truly remarkable. -Wendy
The Gut Health Guidebook is the culmination of 6 years of research. This unprecedented deep dive into the gut microbiome delivers:
A new diet for gut health, built from the ground up

Essential gut microbiome superfoods

20 Keys to gut health
Get instant digital access for $27.99