What kid doesn't like chicken fingers? I've experimented with a few different techniques, trying to find one that yields a nice "breading" while being easy enough to tackle for a meal mid-week. My kids like this seasoning mix, but if yours is super sensitive to spice, you might want to leave out the coriander and cumin. Or maybe add your favorite spice instead!
Prep Time: 10 minutes
*NEW* The Gut Health Cookbook!
The Gut Health Cookbook is fantastic! Thank you for researching and creating The Gut Health Cookbook! Such wonderful recipes! I'm so excited to try them all! -Sue
The Gut Health Cookbook puts the 20 Keys to Gut Health into practice with:
180+ recipes featuring 61 gut health superfoods

Gut health food lists

Why's behind each gut health superfood
Get instant digital access for $27.99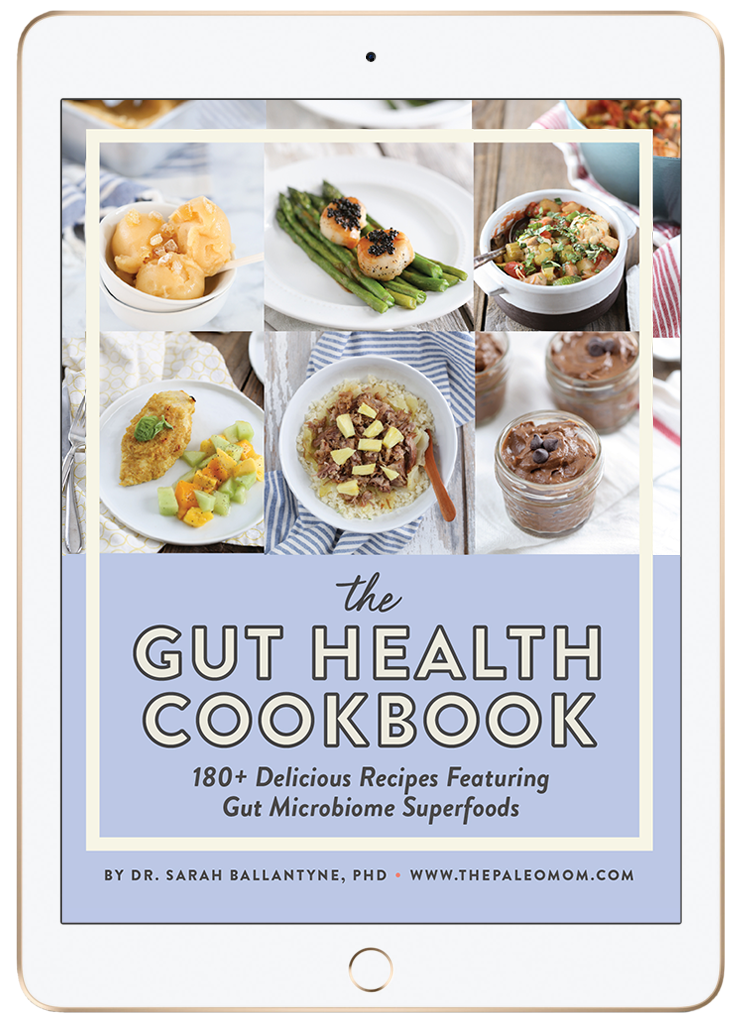 Cook Time: 16-18 minutes
Serves: 4
Ingredients:
1. Preheat oven to 425F. Line a large baking sheet with parchment paper.
2. Combine almond meal with spices on a plate or shallow dish. Place beaten egg in a separate shallow dish.
3. Dry chicken with paper towel. Dip in egg then dip in almond meal mixture, coating all sides. Place on baking sheet. Repeat until all chicken tenders are coated.
4. Bake for 16-18 minutes, turning once in the middle of baking, until completely cooked (interior temperature should read 180F).
The Ultimate Support for Your AIP Journey!
Dr. Sarah Ballantyne has delivered an exceptional course and I highly recommend this to anyone looking to improve their health. There is something for everyone. It was extremely helpful and worth the investment. -Marie Schlichtig
The AIP Lecture Series is the ultimate Autoimmune Protocol educational experience! Learn directly from Dr. Sarah!
6-week online course
42 on-demand video lectures
dozens of printable guides
self-discovery exercises and action steps
online forum and guided discussions
support and guidance from Dr. Sarah Ballantyne!
The next session begins January 18th, 2021.
(Use code AIPLS85 to save $85 and get bonus access to the Gut Health Fundamentals online course!)
Do you need help finding any ingredients? Check out Important Pantry Items for the Paleo Baker.