While some people might find whitefish bland or boring, I actually find that it's an incredible base for many delicious flavors! My Nightshade-Free Curry-Baked Tilapia, Coconut Oil-Poached Whitefish with Asian Pear Slaw and Pan-Seared Tarragon Whitefish Filet are excellent examples of the diversity of influences you can use to jazz up your tilapia, cod, halibut or other whitefish!
In this recipe, I wanted to explore some Mexican-inspired flavors. The tequila lends a wonderful flavor to this dish! I used tilapia because it's cheap, but you could really use any whitefish here.
*NEW* The Gut Health Cookbook!
The Gut Health Cookbook is fantastic! Thank you for researching and creating The Gut Health Cookbook! Such wonderful recipes! I'm so excited to try them all! -Sue
The Gut Health Cookbook puts the 20 Keys to Gut Health into practice with:
180+ recipes featuring 61 gut health superfoods

Gut health food lists

Why's behind each gut health superfood
Get instant digital access for $27.99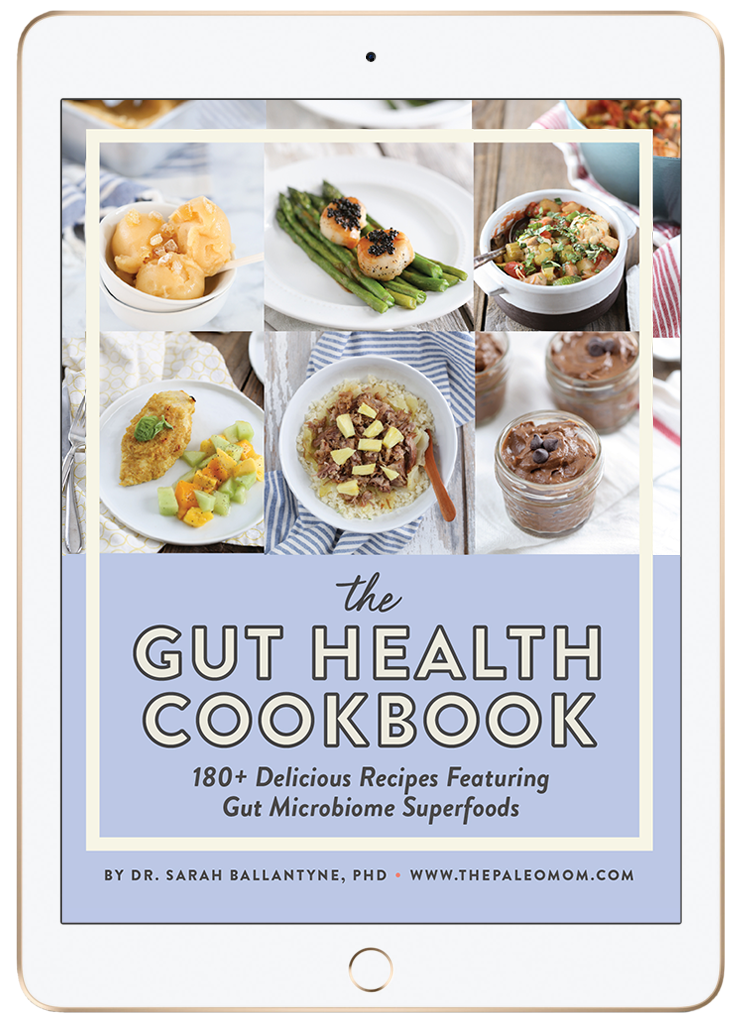 Prep Time: 10 minutes
Cook Time: 22 minutes
Serves: 1
Ingredients (per person):
1 Tbsp grass-fed butter or other good cooking oil (tallow would be great here)
1 clove garlic, crushed
1 tsp fresh parsley, chopped
¼ tsp fresh thyme, chopped
¼ tsp lime zest
1 tsp tequila
Paprika, to taste
1 6oz fillet of tilapia
1. Preheat oven to 350F.
2. In a small saucepan on low heat, melt butter. Add garlic and stir occasionally until garlic is cooked, about 5 minutes.
3. Add tequila, thyme, and lime zest. Cook until alcohol has burned off, about 2 minutes. Add parsley and remove from heat.
4. Lightly coat one side of tilapia and place herb side down on a baking sheet lined with foil. Use remaining herb butter to more heavily coat the top side. Dust with paprika.
5. Bake approximately 15 minutes, until fish is opaque throughout and segments flake apart easily. Enjoy!
The Gut Health Guidebook!
The depth of information, practical tips, and the accessible way Dr. Sarah shows me how to apply complex science to improve my health is truly remarkable. -Wendy
The Gut Health Guidebook is the culmination of 6 years of research. This unprecedented deep dive into the gut microbiome delivers:
A new diet for gut health, built from the ground up

Essential gut microbiome superfoods

20 Keys to gut health
Get instant digital access for $27.99