Mofongo is a traditional fried plantain-based dish from Puerto Rico. It is typically made with fried green plantains mashed together in a wooden mortar and pestle, with broth, garlic, olive oil, and pork cracklings or bits of bacon. It is often filled with vegetables, chicken, crab, shrimp, or beef and is often served with fried meat and chicken broth soup.
This version of mofongo is a fantastic Paleo mashed potato replacement.  Delicious and starchy, but also with a relatively neutral flavor, it would go well beside just about anything.  I would even fry up leftovers with eggs for breakfast.
I must thank Gloria for sending me the base recipe for Cuban kufu (and her suggested modifications for mofongo) for me to work from to put together this absolutely awesome starchy side dish.  You will not miss mashed potatoes any more! (As an aside, kufu is the same dish made with ripe plantains.  It has a very different flavor, but worth a try if you're like me and are on a plantain kick! The only difference is that the ripe plantains don't take as long to cook.)
This recipe is AIP-friendly.
Puerto Rican-Inspired Green Plantain Mash (Mofongo)
Yield 4-6 servings
Ingredients
Instructions
Peel plantains and cut into 1" semi-circles. 
Place plantains into a pot with 2" of water.  Bring to a boil over high heat and then reduce to maintain a simmer.  Simmer covered until plantains are tender when pierced with a knife, about 20 minutes.
Meanwhile, cut bacon into small pieces (I like a pair of scissors for this job).  Dice onion finely and finely chop garlic.
Add bacon to a cold frying pan then turn on the heat to medium high.  Cook bacon 5 minutes, then add onion and garlic, stirring occasionally.  Continue cooking until bacon is crisp and onion is soft and caramelized.
Drain plantains when they are finished cooking, but keep the cooking liquid! (I like to drain into a large pyrex measuring cup).
Add ½ cup cooking liquid back to the plantains.  Mash with a wire potato masher to your desired consistency.  Add bacon, onion, garlic and all of the grease from the pan.  Stir to incorporate.
If you like a thinner mash, you can either add more of the cooking liquid or you can add additional bacon grease (or substitute lard or butter).  Mofongo tends to get thicker as it sits, so if you have any leftovers, you will likely want to add some liquid to them before reheating.
Watch this video from my YouTube Channel to learn more about green plantains: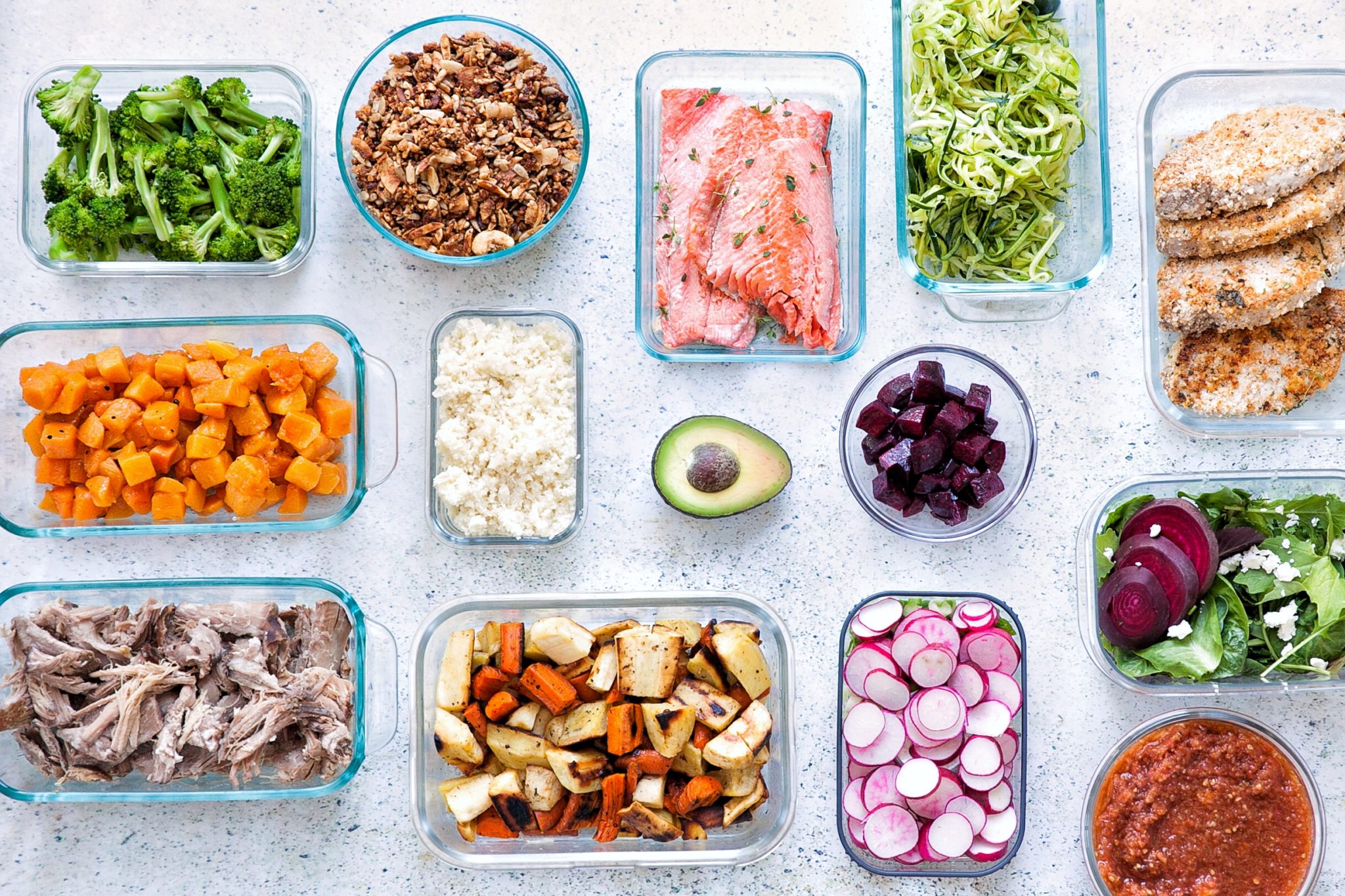 The #1 Tool for Paleo and AIP success!
Create completely customizable and versatile meal plans with thousands of top-notch recipes; make shopping a breeze with the app, and even get reminders for meal prep timing! Get all my recipes from ThePaleoMom.com for just $1 more when you sign up for meal planning with Real Plans!
Want to track what you are eating? Check out the NEW Real Plans Macro Tracker!
You may enjoy these related posts:
I am so honored to be the US Wellness Meats' Featured Chef for August, 2014!!! I …