On this week's podcast, Stacy and I give a taste of the content that you are able to get if you sign up to our Patreon membership. A few weeks ago we held a live Q&A where our patrons could ask us anything! We loved taking your live questions and interacting with you directly.
We covered a wide range of topics including protein powder, the covid-19 Delta variant, new vaccines that are being developed from the mRNA technology, safe oral products (toothpaste powder and natural toothpastes), baby's eczema strategies, AIP reintroductions, healthy gut microbiomes, probiotics, teenager sleep struggles due to anxiety, and safe household products!
LAST CHANCE to get the AIP Lecture Series!
RETIREMENT SALE! SAVE 70% OFF!
This online course is being retired on January 31st!
I am loving this AIP course and all the information I am receiving. The amount of work you have put into this is amazing and greatly, GREATLY, appreciated. Thank you so much. Taking this course gives me the knowledge I need to understand why my body is doing what it is doing and reinforces my determination to continue along this dietary path to heal it. Invaluable!

Carmen Maier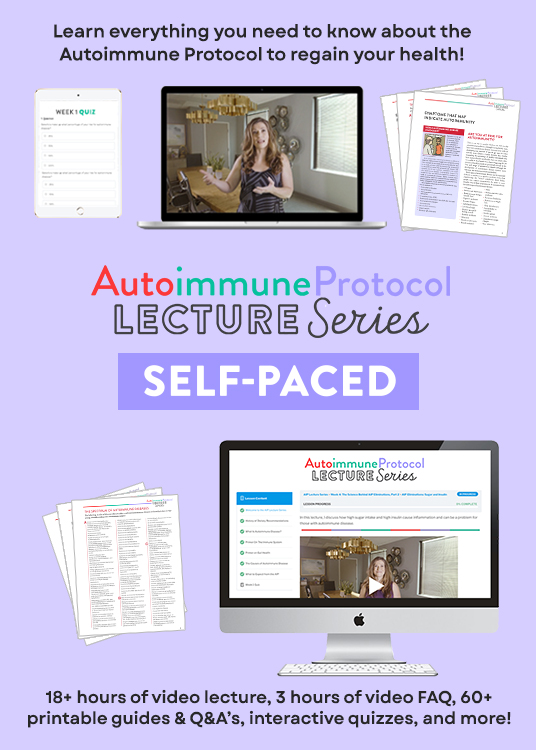 If you enjoy the show, please review it on iTunes!
Recommended Reading and Listening