Decadent, delicious, nutrient-dense and, while it seems like crusted chicken breast would be a pain to prepare, this recipe is actually very straight-forward! I don't have professionally-filmed cooking videos to go with very many recipes, but I do for this one! Yes, it's one of the recipes I developed for the Paleo Bites TV pilot. There, I served Pecan-Crusted Chicken Breast with Cauliflower Gravy with a few veggies for a super-simple "intro to Paleo" meal your whole family will love!
You can watch the entire pilot episode here:

When the crew got to taste the recipe for the first time after our first complete run-through, they were blown away by how such simple ingredients could create such depth of flavor.  I love how this recipe demonstrates two things very effectively: 1) Paleo cooking doesn't have to be hard; and 2) Paleo foods are delicious! Because of how many people tackle Paleo as a New Year's Resolution, it seemed like the perfect recipe to share to dispel these pervasive Paleo myths!
This recipe is also very versatile.  Go ahead and add your favorite spice blend to the ground pecan mixture.  Allergic to nuts?  Pumpkin seeds make a delicious nut-free alternative!  This is a fun base recipe that you can play around with to make your own signature dish!
Prep Time: 10 minutes
Cook Time: 25 minutes
Serves: 4
Ingredients
Directions
Preheat oven to 425F. Line a baking sheet with parchment or silicone liner.
Pulse pecans in a food processor until the consistency of coarse sand. Combine with salt and pepper in a shallow bowl.
Gently whip egg white with a fork.
Dry chicken breasts with paper towel. Dredge in egg white and gently wipe off excess with your fingers. Dredge in pecans then place on prepared baking sheet.
Bake for 25 minutes, flipping at the 15-minute mark.
Meanwhile, cut cauliflower into florets. Place in a pot with garlic and broth.
Bring to a boil, then reduce heat to maintain a simmer. Simmer 15 minutes, until cauliflower is overcooked. Pour broth and cauliflower into a high powered blender. Blend for 1 minute, or until completely smooth. Taste and season with salt to taste.
Serve chicken with gravy.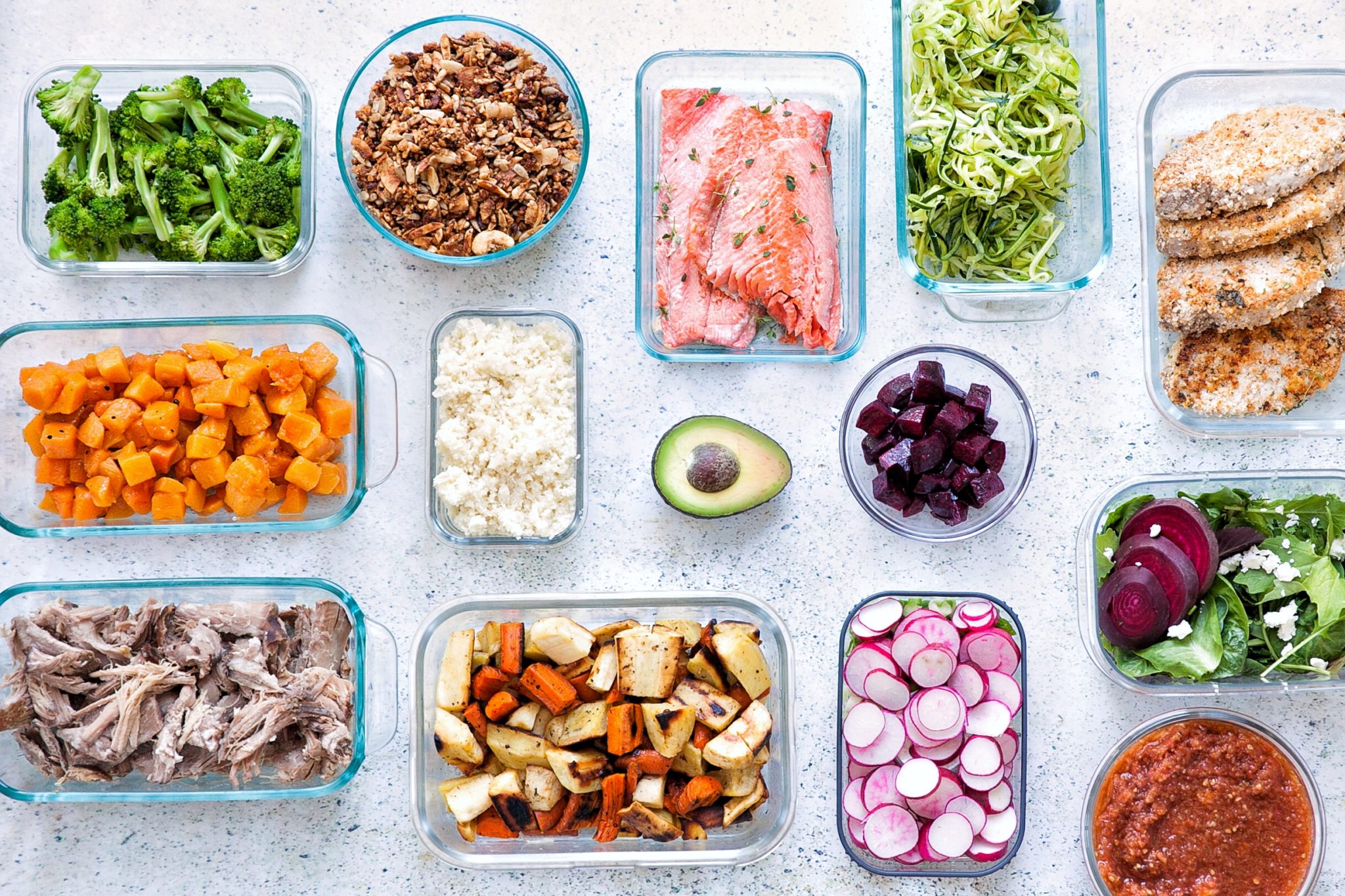 The #1 Tool for Paleo and AIP success!
Create completely customizable and versatile meal plans with thousands of top-notch recipes; make shopping a breeze with the app, and even get reminders for meal prep timing! Get all my recipes from ThePaleoMom.com for just $1 more when you sign up for meal planning with Real Plans!
Want to track what you are eating? Check out the NEW Real Plans Macro Tracker!
You may enjoy these related posts:
My first attempt at a Paleo-friendly gravy was way back on my very first …