In this episode, unfortunately Stacy got sick after her camping trip. So this show is just a brief check in! Sarah's almost done with Paleo Principles!
Click here to listen in iTunes
LAST CHANCE to get the AIP Lecture Series!
RETIREMENT SALE! SAVE 70% OFF!
This online course is being retired on January 31st!
I am loving this AIP course and all the information I am receiving. The amount of work you have put into this is amazing and greatly, GREATLY, appreciated. Thank you so much. Taking this course gives me the knowledge I need to understand why my body is doing what it is doing and reinforces my determination to continue along this dietary path to heal it. Invaluable!

Carmen Maier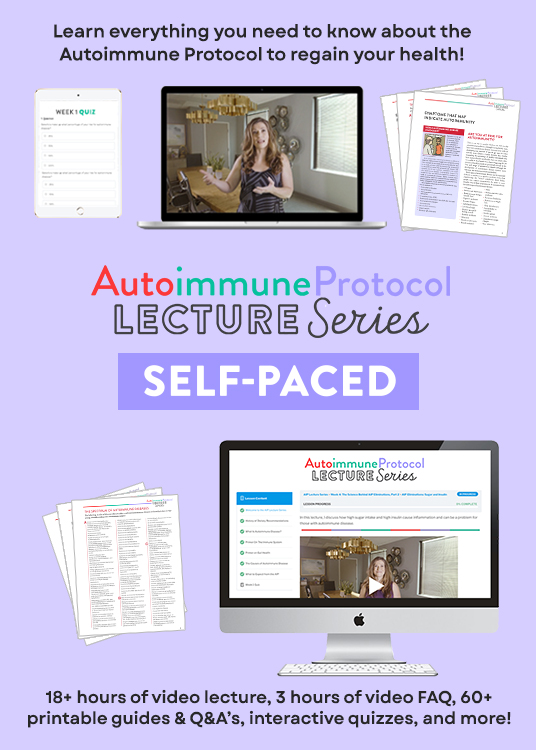 If you enjoy the show, please review it in iTunes!
The Paleo View (TPV), Episode 260: Uh Oh! Stacy Got Sick!
Intro (

0:00

)
News and Views (0:41)

Stacy went camping over the weekend and brought back some flu-like symptoms!
Meanwhile, Sarah is finishing her edits for Paleo Principles! It's become a monstrously large resource. Can she keep it under 650 pages?!

Outro (15:15)