The thought process behind these cookies: let's take two delicious, sweet Paleo cut-out cookies and make it ridiculously decadent by making a cinnamon white chocolate ganache to go in the middle! It is Valentine's Day after all! The best part? These cookies can go with your kid into a nut-free school!
White chocolate chips are very difficult to find without at least some milk ingredients. Two brands to look for are Lieber's Decorating Chips and VeganSweets White Chocolate Chips . Both of these are available relatively inexpensively online. Another option is to buy pure cocoa butter and make your own white chocolate (check out this cookie recipe for directions, you'll probably want to triple or quadruple the batch), which is nice because homemade is definitely less sweet. Another option would be to sub dark chocolate for the white chocolate (this is my favorite 80% soy-free chocolate bar–you would need two bars or about 7 oz to equal the 1 cup of chips).
*NEW* The Gut Health Cookbook!
The Gut Health Cookbook is fantastic! Thank you for researching and creating The Gut Health Cookbook! Such wonderful recipes! I'm so excited to try them all! -Sue
The Gut Health Cookbook puts the 20 Keys to Gut Health into practice with:
180+ recipes featuring 61 gut health superfoods

Gut health food lists

Why's behind each gut health superfood
Get instant digital access for $27.99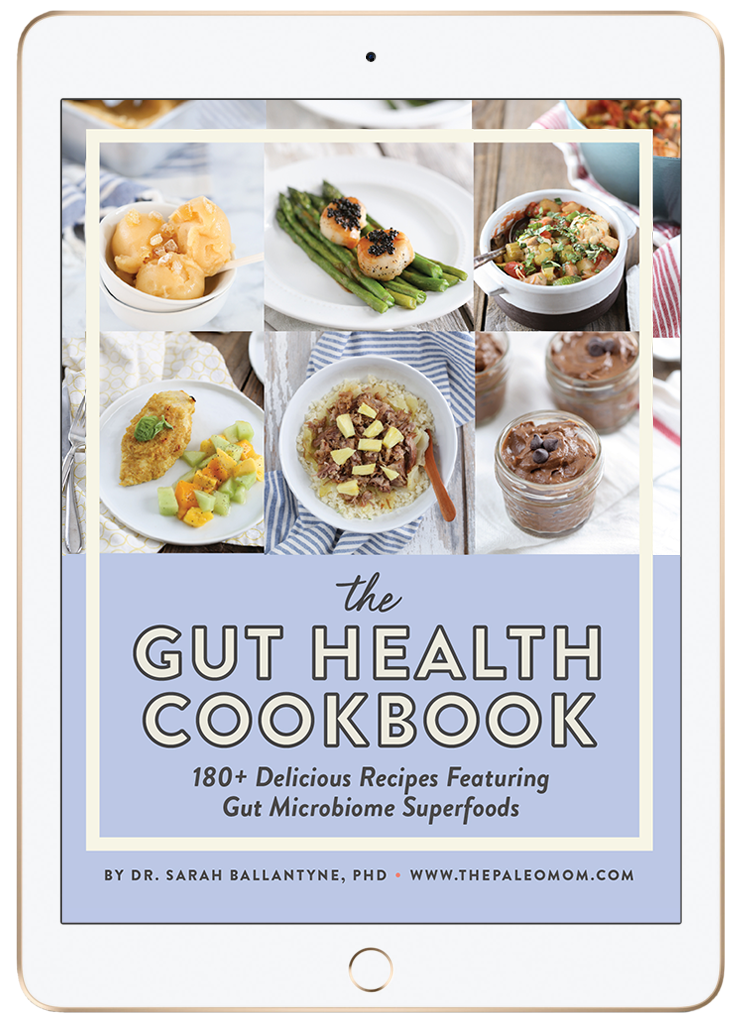 Makes 20 cookies.
Ingredients:
Heat chocolate chips and coconut milk in the microwave on medium power (or do this on the stove top on low heat). Heat for 30 seconds at a time and stir because white chocolate can seize more easily than regular chocolate.
Add cinnamon. Stir well. Let cool slightly before assembling cookies (maybe 20-30 minutes… if you let it cool too much, the cookies will be hard to assemble).
Assemble sandwich cookies by spreading the white chocolate filling over the bottom of a cookie and then placing another cookie over top (so the tops are both on the outside). Repeat!