Winter squash is coming into season and there's something about this delightful Fall weather that has me inspired to come up with new dishes featuring this oft under-appreciated starchy fruit. You can make this dish with just about any winter squash, including acorn squash, butternut squash, delicata squash, kombocha squash or even a mix! It's also good with just about any kind of ground meat. I personally love the combination of pork with winter squash, but I've made this meatball and winter squash casserole with ground beef and ground turkey and both turned out great too!
Prep time: 15-20 minutes
Cook time: 20-25 minutes
Yield: 4-6 servings
*NEW* The Gut Health Cookbook!
The Gut Health Cookbook is fantastic! Thank you for researching and creating The Gut Health Cookbook! Such wonderful recipes! I'm so excited to try them all! -Sue
The Gut Health Cookbook puts the 20 Keys to Gut Health into practice with:
180+ recipes featuring 61 gut health superfoods

Gut health food lists

Why's behind each gut health superfood
Get instant digital access for $27.99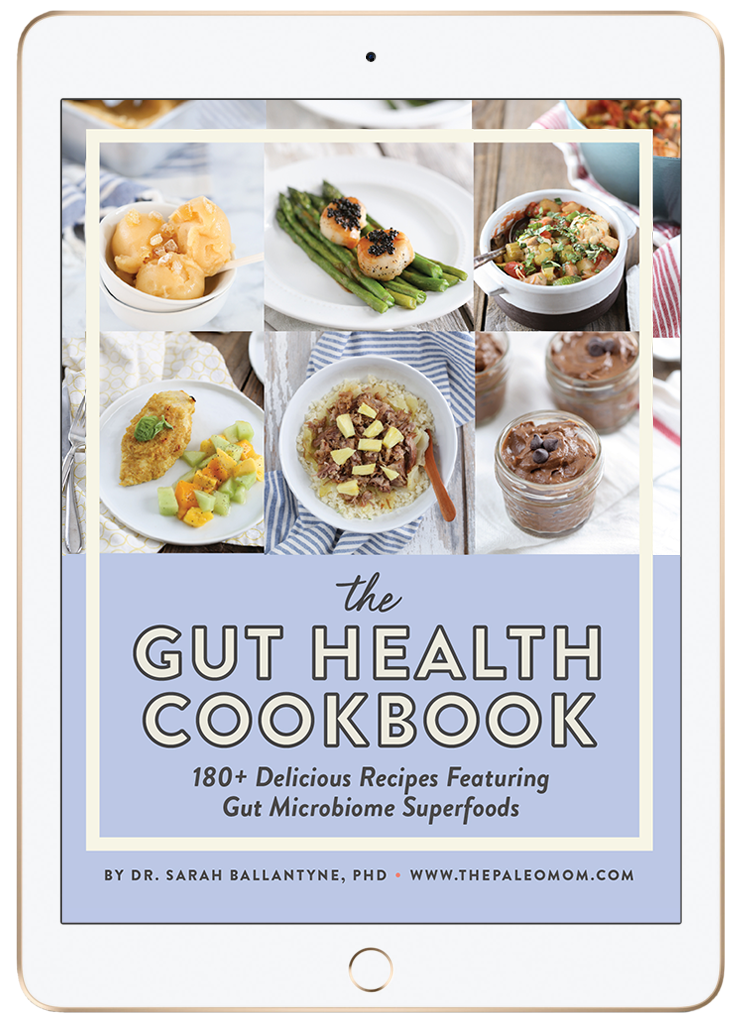 Ingredients (squash mixture):
3 lbs winter squash, peeled, seeded and cut into 1/2″ cubes (about 2lbs after peeling and seeding)
2 Tbsp maple sugar
2 Tbsp fresh sage, chiffonade
1/2 cup chopped walnuts
1/4 tsp cinnamon
1/4 tsp salt
Ingredients (meatballs):
Directions:
Preheat oven to 425F.
Toss all squash mixture ingredients together to evenly coat squash in the seasonings. Place on the bottom of a 9″x13″ or larger casserole dish.
Mix all of the meatball ingredients together until thoroughly combined. Form 1 1/2″ – 2″ meatballs and lay on top of the squash mixture.
Bake for 20-25 minutes, until meatball internal temperature reaches at least 160F and squash is soft-but-not-mushy when pierced with a knife.