I'm so excited to announce the launch of The AIP Lecture Series!!! This is a 6-week video-based online course that I've been working on for months!  And it's finally HERE!
The motivation to create this course came from an outpouring of requests from regular folks who didn't qualify for the AIP Certified Coach practitioner training program (enrollment is currently closed, but you can read more about that program here) but who were deeply interested in the content.  Following the incredibly enthusiastic feedback from the AIP Certified Coach enrollees about the quality and content of the video lectures from that program, it became a no-brainer to create a version for everyone dealing with chronic illness.  And, here it is… an online course for everybody who is interested in understanding the ins and outs of the Autoimmune Protocol.
NEW! Healthy Weight Loss Online Course!
Learn how to lose weight in a healthy way, so you can keep it off!
2 1/2 hours of video lecture + downloadable slide PDF
Smart goal setting and measuring weight loss success
Busting diet myths (the problems with keto, low-carb, low-fat, and low-calorie)
Get healthy to lose weight (instead of losing weight to get healthy)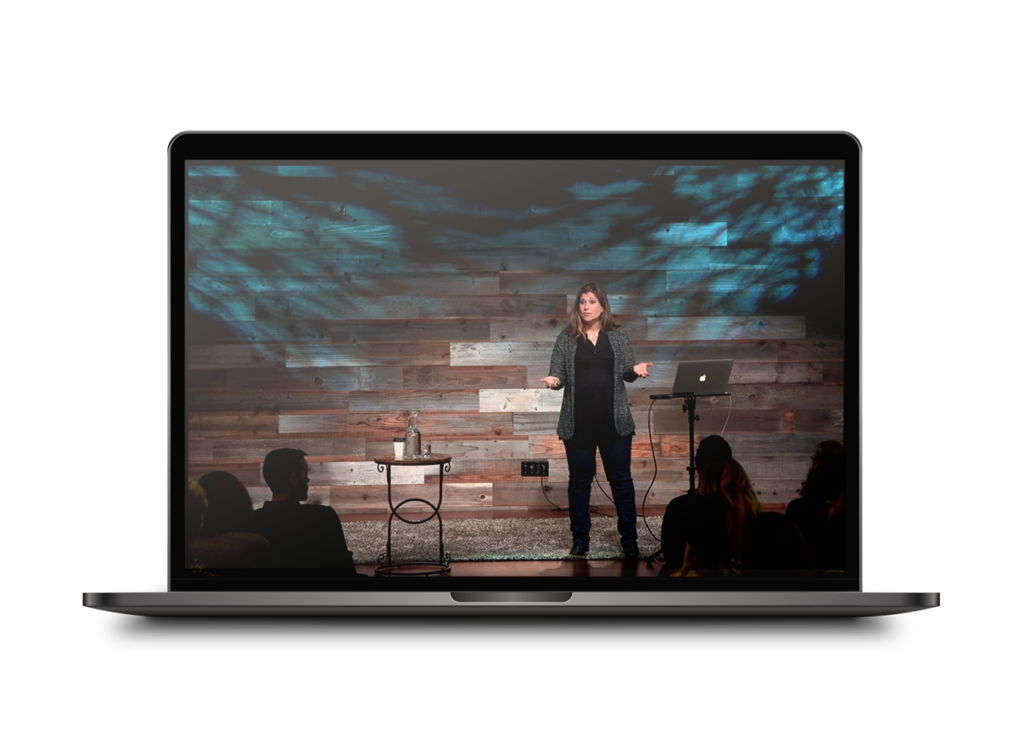 Introducing The AIP Lecture Series
About The AIP Lecture Series
The Autoimmune Protocol Lecture Series is a 6-week video-based, self-directed online course that will teach you the scientific foundation for the diet and lifestyle tenets of the Autoimmune Protocol.
Think of this course as going to college for your health!
The AIP Lecture Series features:
42 video lectures (totaling 16 hours!), all taught by Dr. Sarah Ballantyne, PhD (that's me!)
dozens of printable guides
action steps to help you go from theory to practice
daily self-discovery exercises to reinforce and refine implementation
an online forum to connect with other students and ask questions
recommended reading for every topic
interactive quizzes to test your knowledge
The AIP Lecture Series doesn't shy away from teaching important scientific concepts. I firmly believe that understanding how foods affect our health and the cellular level is an essential motivator for making positive and lasting change, as well as being critical to the self-discovery processes of finding individual tolerance and reintroduction.  But, you don't need a science background to take this course!  I explain the scientific evidence for each facet of the Autoimmune Protocol in my signature approachable style using accessible language and visual guides.  If you enjoy my books and articles on this website, you'll love this course!
The lectures are also loaded with practical tips and strategies for implementation, so you can go from theory to practice with this course! You'll learn what to eat (not just what to avoid) and why, how to balance lifestyle and diet priorities, and I tackle many topics related to day-to-day AIP life like eating out, reintroductions and even where to start when it comes to troubleshooting.
How The Course is Structured
Each week/module of the course features 7 related topics.  Each topic contains 1 video lecture (videos vary in length but each week contains 2 to 3 hours of total video).  Each video is accompanied by recommended reading as well as relevant printables, action steps, and a self-discovery exercise.
NEW! Therapeutic Paleo Approach Online Course!
Learn the latest science-grounded information on therapeutic diet and lifestyle!
5 hours of video lecture + downloadable slide PDFs
A modern scientific approach to the Paleo template
Optimize diet and lifestyle to treat chronic illness
An introduction to the Autoimmune Protocol
Proceed through each week at your own pace!  You must go through the topics in order and watch each video lecture in order to mark that topic as completed. Reading, action steps and self-discovery exercises are all optional but highly recommended.
There will also be twice weekly discussions led in a private Facebook group to accompany that week's lectures as well as a once weekly Facebook video FAQ in the private Facebook group with Dr. Sarah Ballantyne (that's me!).
At the end of each week/module, there will be an interactive quiz so that you can test your understanding of that week's content.
Recommended Reading
Each lecture is accompanied by recommended reading out of Paleo Principles and/or The Paleo Approach.  You will want to have both of these books on hand before the lectures start in order to maximize the value of this course.
Printables
Almost every lecture is accompanied by one or more relevant printables.  These are useful guides that will help you access the information quickly, aid in completing self-discovery exercises, and/or provide practical tips to accompany lecture topics.
Action Steps
When relevant, videos are accompanied by suggested action steps to help you implement or refine the Autoimmune Protocol.  You may use Action Steps to guide a gradual transition to the AIP or to provide emphasis for refinement and improvement of your implementation.
Self-Discovery Exercises
Each lecture is accompanied by a self-discovery exercise. This is your suggested homework before moving on to the next lecture in the series. Self-discovery exercises are designed to help reinforce concepts learned in each lecture and aid in implementation and refinement of the Autoimmune Protocol.
Additional Resources
Where appropriate, I've highlighted additional resources relevant to a specific topic that you may enjoy.  These are not included in the course, but are premium products or programs created by my colleagues in the Autoimmune Community.
I'm so very proud of how this course has come together, the quality of the video lectures, the accompanying content, the intuitive platform…  I know you're going to absolutely love it! I hope you will join me in the next session for this tremendous course!