On this episode of The Paleo View, Stacy and Sarah are joined by Sarah Ramsden where she shares her inspirational story, and how a challenging medical situation inspired her to changer her entire life.
Click here to be taken to iTunes
or download and listen by clicking the PodBean Player below
*NEW* Nutrivore Weekly Serving Matrix
An easy-to-use and flexible weekly checklist
to help you maximize nutrient-density.
The Weekly Serving Matrix is very helpful! I've been eating along these lines but this really helps me know where to focus vs. which foods serve a more secondary role. It's super helpful and has taken a lot of worry out of my meal planning. Thanks!

Jan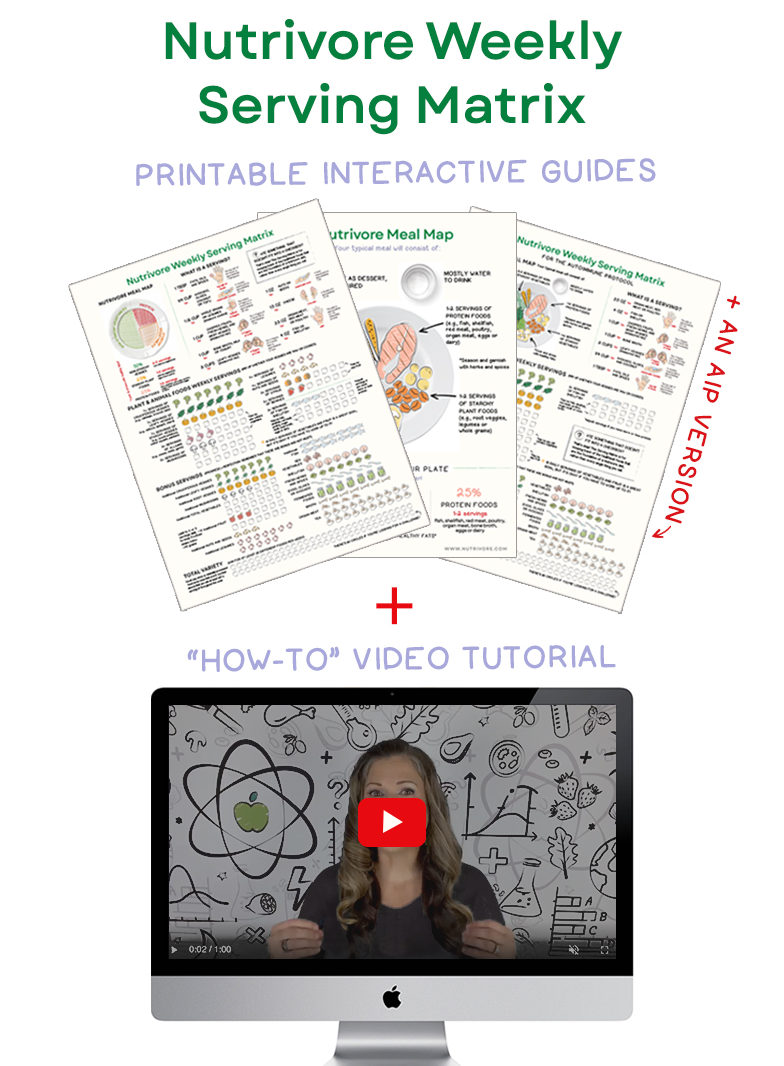 If you enjoy the show, please review it in iTunes!
The Paleo View (TPV), Episode 154, Sarah Ramsden
Intro (0:00)
News and Views (0:56)

Huge welcome to this week's guest Sarah Ramsden

How Stacy and Sarah B. know Sarah R.

Sarah B. was so inspired by Sarah R.'s story that she felt strongly about having her on the show to share her story

More from Sarah R. (4:33)

Her health seven years ago and the toll that stress took on her well-being
The diagnosis that shook her reality
What led her to look at the MS side of things and her discovery of Robb Wolf
How her career and passion completely changed and where that has led her today
How illness became Sarah R.'s gift

Her love for all things fermented and why
The benefits of fermented foods and the absorbability of the nutrients of these foods
What we don't yet know about fermentation
The challenges that can come with fermentation and Sarah R.'s tips
How to keep organized while fermenting foods
The mission of finding happiness and helping others find happiness
Your choices today and where that leads you tomorrow
It is ok to not have all the answers, but to take a step back and to at least ask the questions about how you feel
Where you can find Sarah:
Outro (55:44)