These are ridiculously delicious wings and great for anyone avoiding nightshades. If you cook them on the barbecue (which is the way we like them!), they end up as a "dry" wing (they are still moist and tasty though!). You can also cook them in the marinade in the oven for a sticky, gooey wing (but these will also have more sugar this way). They are delicious either way!
Ingredients:
*NEW* The Gut Health Cookbook!
The Gut Health Cookbook is fantastic! Thank you for researching and creating The Gut Health Cookbook! Such wonderful recipes! I'm so excited to try them all! -Sue
The Gut Health Cookbook puts the 20 Keys to Gut Health into practice with:
180+ recipes featuring 61 gut health superfoods

Gut health food lists

Why's behind each gut health superfood
Get instant digital access for $27.99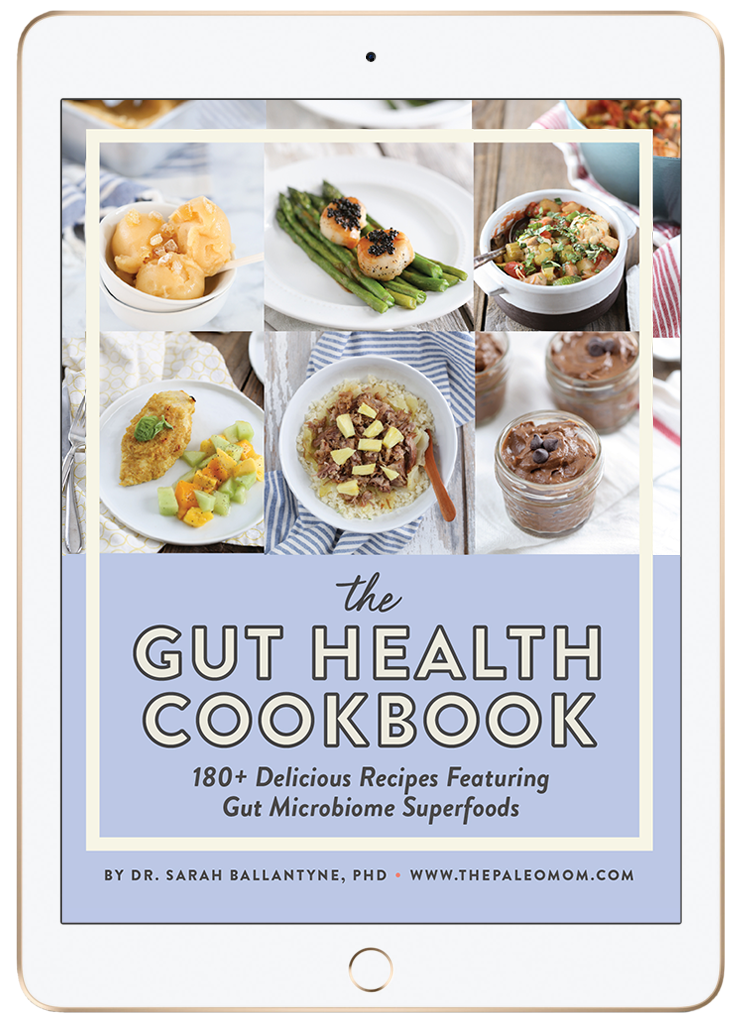 1. Heat honey, lemon juice, water, soy sauce, vinegar, garlic and ginger in a small saucepan over medium-high heat. Turn heat down to low once it starts to simmer and let simmer for 5 minutes. Remove from heat and let cool.
2. Pour marinade over chicken wings (I like to do this in a large ziplock bag but you could do this in a bowl or baking dish too). Let marinade in the refrigerator for at least 2 hours (the more the better).
3. Barbecue chicken wings until cooked, turning once (something like 20 minutes total, depending on how hot your barbecue is). Alternatively, place in a greased baking dish (or line with foil) and bake at 400F for 1 hour, turning once. Enjoy!