These no-bake cookies are based on one my mom used to make when we were kids that was nuts and oats held together with chocolate. This Paleo version ditches the dairy ingredients and the rolled oats. It's almost like a super nutty chocolate bark. I like it as little haystacks but you could make it even simpler by spreading it out onto a cookie sheet and then breaking apart pieces like chocolate bark. Or you could put them is simple candy molds if you want to get fancy. You can use semisweet, bittersweet or even super dark chocolate, depending on your preference. Makes: 1 dozen
*NEW* The Gut Health Cookbook!
The Gut Health Cookbook is fantastic! Thank you for researching and creating The Gut Health Cookbook! Such wonderful recipes! I'm so excited to try them all! -Sue
The Gut Health Cookbook puts the 20 Keys to Gut Health into practice with:
180+ recipes featuring 61 gut health superfoods

Gut health food lists

Why's behind each gut health superfood
Get instant digital access for $27.99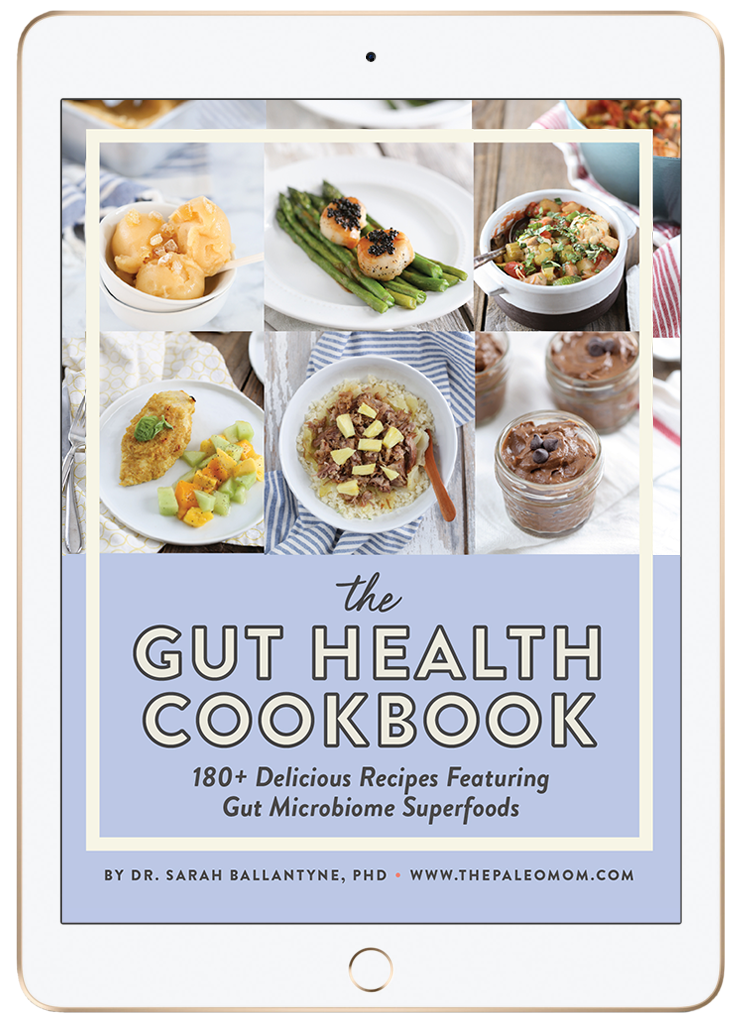 Ingredients:
1. Line a baking sheet or large plate with parchment paper or wax paper. Combine coconut, almonds and walnuts in a measuring cup or bowl.
2. Melt chocolate and coconut oil together in a large glass bowl in the microwave on medium power.
3. Stir in nuts into chocolate mixture.
4. Drop spoonfuls onto baking sheet while still warm. Refrigerate until set.
Do you need help finding any ingredients? Check out Important Pantry Items for the Paleo Baker.