In this episode, Stacy and Sarah talk about boobs for over an hour! They cover their own experiences with breastfeeding their children and then tackle your questions about common problems women experience with nursing their children and whether Paleo is right for breastfeeding mothers. Finally, in the Paleo Parenting section, they are joined by Summer of Banana Hammocks and Tutus and Vanessa of Healthy Living How To. The four them give you their best advice on how to successfully breastfeed and share their favorite breastfeeding resources.
Listen in iTunes
or download and listen by clicking the PodBean player below
*NEW* Nutrivore Weekly Serving Matrix
An easy-to-use and flexible weekly checklist
to help you maximize nutrient-density.
The Weekly Serving Matrix is very helpful! I've been eating along these lines but this really helps me know where to focus vs. which foods serve a more secondary role. It's super helpful and has taken a lot of worry out of my meal planning. Thanks!

Jan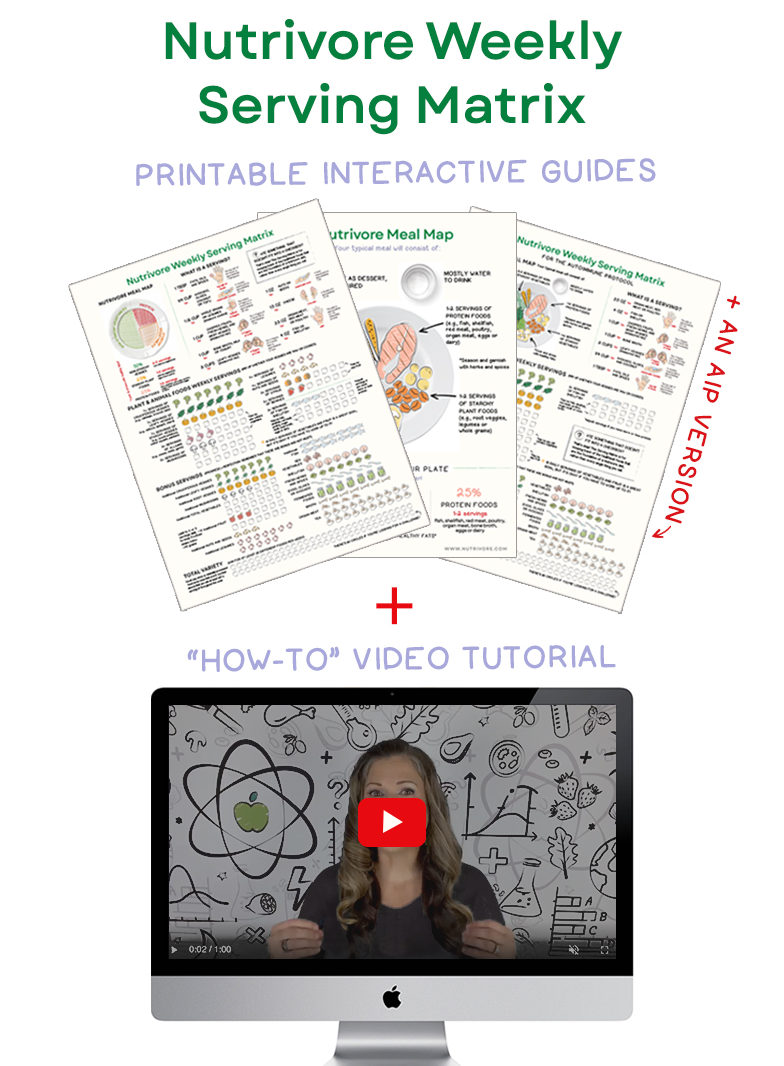 If you enjoy the show, please review it in iTunes!
The Paleo View (TPV), Episode 4: Breastfeeding
0:00 – Introduction
1:27 – News and Views
11:41 – Science with Sarah: What's in breastmilk and why is it ideal for babies?
26:14 – Questions and Answers

28:00 – Will switching to a Paleo diet decrease my milk supply?
35:22 – Is there anything I need to supplement to make sure my breastmilk is ideal?
37:09 – My baby isn't gaining weight and doctor says I need to go to formula. Neither milk-based or soy-based seems healthy for her. Help?
46:40 – What would you use for formula if you can't breastfeed?

51:26 – Where can people go to get help?

55:57 – Paleo Parenting
1:17:22 – Outro