Snickerdoodles are a fairly simple chewy cookie that is rolled in cinnamon and sugar prior to baking. I was inspired to create a Paleo version of these cookies after my girls gobbled up a box of Trader Joe's gluten-free, vegan Snickerdoodles. This recipe is every bit as tasty and has more nutritive value, plus it's way cheaper to make your own!
Store any leftovers in a plastic tub in the fridge (if you have any leftovers! My husband and kids LOVE these!). Makes about 20 cookies.
*NEW* Guide to Nutrivore E-Book!
Nutrivore is the simple yet revolutionary concept:
Choose foods to meet the body's nutritional needs!
I'm very excited about the Nutrivore information! Thank you so much for all your research and hard work you put into this kind of information for all of us to use!! -Debbie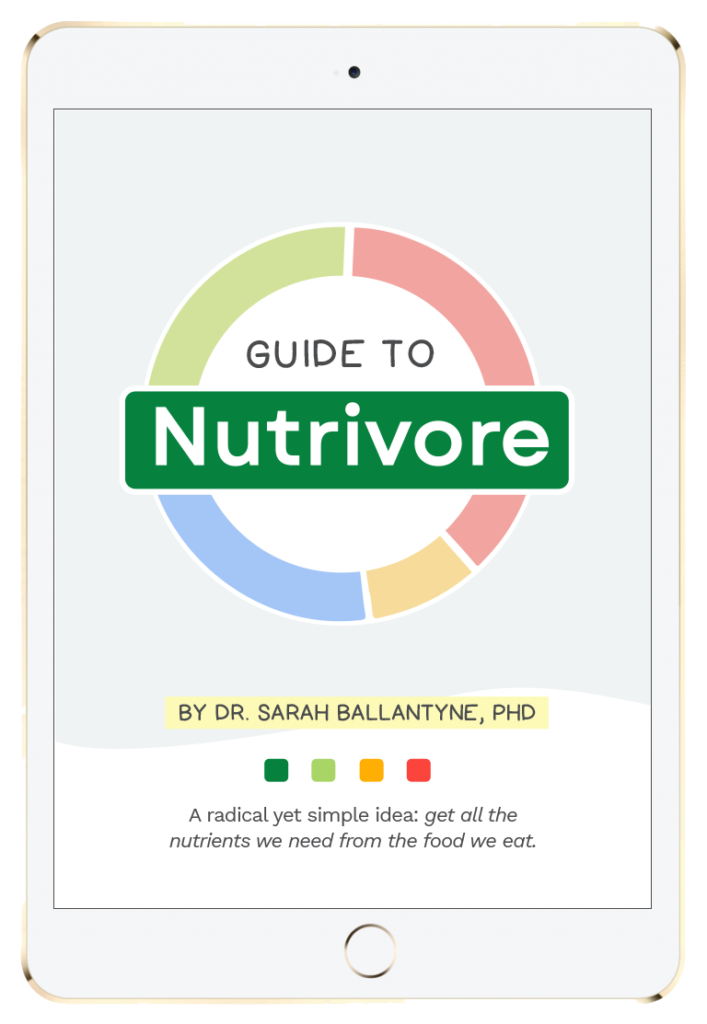 Prep Time: 40 minutes
Cook Time: 9 minutes
Yield: 20 cookies
Ingredients:
Roll in:
1. Line a baking sheet with parchment paper. Melt coconut oil on low power in the microwave or in saucepan on low heat.
2. Combine almond flour, coconut flour, egg, molasses, coconut oil and spices in a medium bowl. Stir well to combine.
3. Add baking soda and stir well to incorporate.
4. Chill dough in fridge at least 30 minutes prior to rolling. Meanwhile, preheat oven to 350F.
5. Combine sugar and extra cinnamon and place on a small plate or shallow dish. Remove cookie dough from fridge and roll tablespoonfuls into 1-inch balls. Roll cookie dough balls in cinnamon and sugar mixture to coat completely and place on cookie sheet. Do not flatten cookies prior to baking.
6. Bake for 8-9 minutes. Remove from oven and let cool on baking sheet for a couple of minutes before moving to a wire cooling rack. Enjoy!
The Ultimate Support for Your AIP Journey!
Get personalized guidance and support from Dr. Sarah in this 6-week interactive online course!
Thank you for your warmth, your AIP mastery, and your dedication to answering each and every one of our questions with such kindness and attention to detail. Thank you for teaching the science behind the principles. The amount of energy you put into creating this course and responding to us in real-time is felt and APPRECIATED!!
-Nicole Wood
The next session of The AIP Lecture Series begins January 10th, 2022.
Use code AIPLS10 to save 10% thru December 15th.