The great thing about giving up egg whites is that I'm inspired to try new recipes for treats without eggs! This fudge is ridiculously easy to make and delicious (addictive really, I had to stop making it because I couldn't help myself). It has a melt-in-your-mouth texture thanks to the coconut oil and can be eaten directly out of the fridge or freezer (which means that even keeping it in the freezer didn't slow me down!). These can be a bit delicate to cut into squares. I remove the entire batch out of the pan onto a cutting board and cut in small squares rather than rows to keep it from cracking. It helps to pre-cut them in the pan before they are completely set (say after about 20 minutes in the fridge).
*NEW* The Gut Health Cookbook!
The Gut Health Cookbook is fantastic! Thank you for researching and creating The Gut Health Cookbook! Such wonderful recipes! I'm so excited to try them all! -Sue
The Gut Health Cookbook puts the 20 Keys to Gut Health into practice with:
180+ recipes featuring 61 gut health superfoods

Gut health food lists

Why's behind each gut health superfood
Get instant digital access for $27.99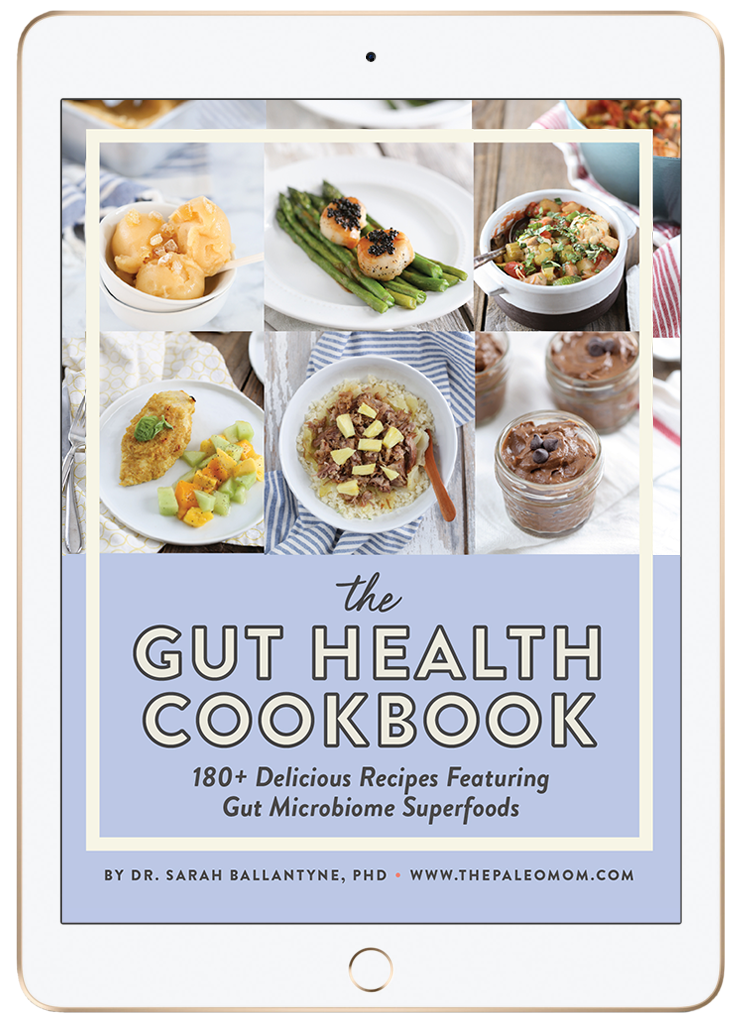 Ingredients:
1. Whip coconut oil in the bowl of a standing mixer until fluffy (2-3 minutes).
2. Add cocoa powder and maple syrup and continue to whip until completely combined (about 1 minute, but you might need to scrape the sides a couple of times).
3. Add chopped walnuts and mix just to combine.
4. Spread into a 9"x9" baking pan. Chill in the refrigerator until set (at least 1 hour). Cut into squares and enjoy (store in the fridge or freezer).
Do you need help finding any ingredients? Check out Important Pantry Items for the Paleo Baker.