This recipe starts with the carrot cake recipe that my mom found in the archives while doing a paper on traditional French Canadian cuisine for a college paper. The original recipe is approximately 400 years old. Over the last few years, I have played with this recipe to make it healthier, even substituting parsnip for some of the sugar (inspired by episode of Alton Brown's Good Eats focused on sneaking vegetables into kids' diets). Now, with my desire to get my girls eating Paleo, I have played with this recipe even more. Although the ingredients vary substantially from the original recipe, the flavor and texture are remarkably preserved. Everyone in my family loves these muffins. They are probably my toddler's favorite food! Yield: 1 dozen
*NEW* The Gut Health Cookbook!
The Gut Health Cookbook is fantastic! Thank you for researching and creating The Gut Health Cookbook! Such wonderful recipes! I'm so excited to try them all! -Sue
The Gut Health Cookbook puts the 20 Keys to Gut Health into practice with:
180+ recipes featuring 61 gut health superfoods

Gut health food lists

Why's behind each gut health superfood
Get instant digital access for $27.99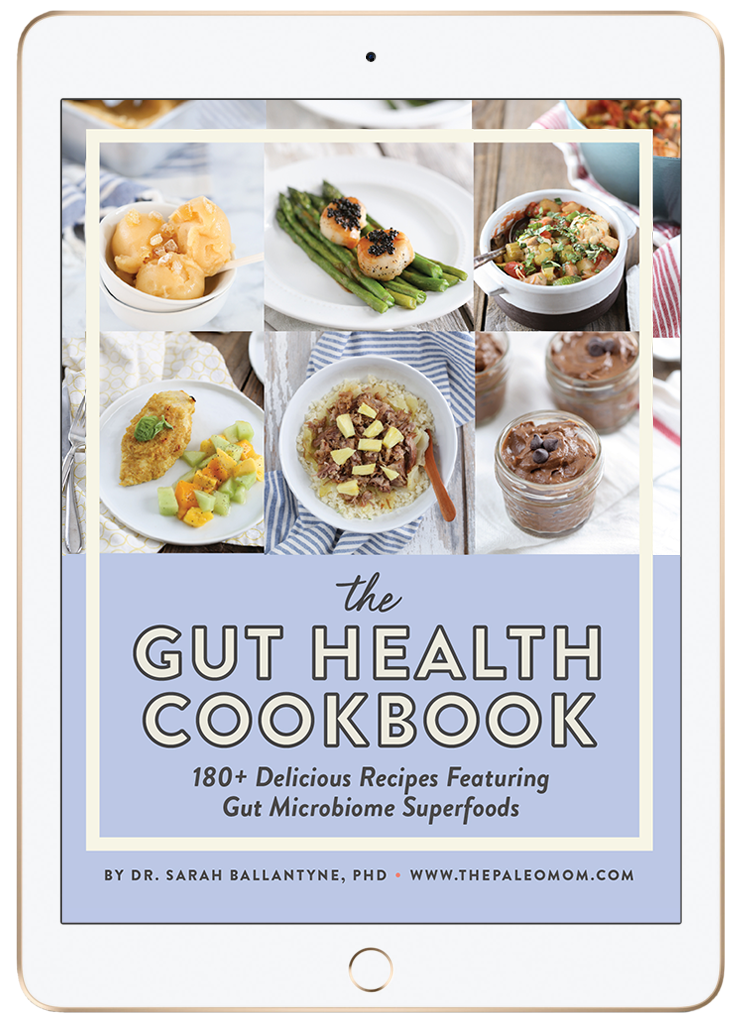 Ingredients:
1. Preheat oven to 350F. Grease a muffin pan.
2. Grate parsnip and carrot finely. I like to just pulse them in a food processor until finely ground.
3. Combine eggs, parsnip, carrot, oil, sugar and vanilla in a large bowl. Stir to form a batter.
4. Combine almond flour, coconut flour, baking soda, cream of tartar and spices in a small bowl.
5. Add dry ingredients to wet ingredients and stir until combined into a very thick batter. Fold in walnuts, if using.
6. Spoon into muffin cups and bake for 35 minutes.
7. Let cook a few minutes in the muffin pan before removing. Enjoy!