This review was written by my assistant Tamar. Make sure you read to the bottom for a coupon code!
---
I've had curls, well, forever. Over the years I've tried to straighten them, to de-frizz them, to somehow make them look good. And I've had good days and bad days. Weather affects the curl, sometimes it even seems like my mood affects the curl!
I've never had the courage to try the "no poo" method. In fact, I'm quite the opposite. My motto has always been the more products the better! I remember many years ago my hair routine consisted of shampoo, conditioner, pomade, gel, and hair spray. I'm fairly certain you could smell my hair a few minutes before I even entered the room. My mom was always telling me that my hair looked wet, even hours after it had dried. Not exactly a compliment.
We all know that Sarah has awesome hair. Sarah reviewed Morrocco Method products last summer (read her full review here), and she loved all of their stuff. When Morrocco Method approached me to ask if I wanted to try their products on my curly hair, my answer was an immediate "yes please!"
Save 80% Off the Foundations of Health
Expand your health knowledge on a wide range of topics relevant to you, from how to evaluate scientific studies, to therapeutic diet and lifestyle, to leaky gut and gut microbiome health, to sustainable weight loss, and much more!!!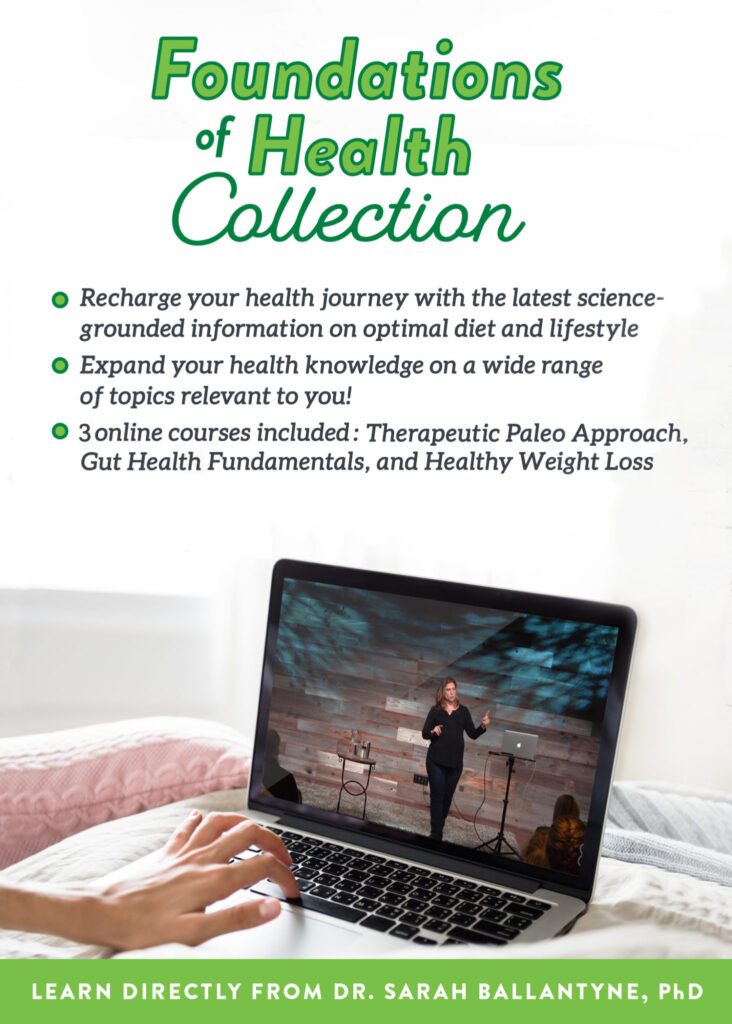 As Sarah notated in her review, Morrocco Method products are raw, vegan, cruelty-free, soy-free, GMO-free, gluten-free and sodium lauryl sulfate-free. They are completely chemical free and every ingredient is the recognizable name of a plant or mineral (the shampoos are botanical and clay-based). And their products are top ranked for using safe, non-toxic ingredients according to Environmental Working Group's Skin Deep Cosmetic Database.
There was an email discussion about what products would be best for my curls (apparently my curl type is 2C-3B, who knew?) and a few days later I was excitedly opening my package of Morrocco Method goodies.
Over the next week, I used the Apple Cider Vinegar Shampoo, Sea Essence Shampoo, Pearl Essence Crème Rinse, Euro Oil, Blood of the Dragon Styling Gel, and Diamond Crystal Mist.
Because Morrocco Method shampoos have absolutely no chemicals in them, they do not create any type of lather. Because of my "the more product the better" mentality, this was odd to me at first. However, when I used both the Apple Cider Vinegar and Sea Essence shampoos (on different days), they blended easily into my hair and they rinsed clean. The Pearl Essence Conditioner had a very pleasant scent and left my hair feeling very smooth. I used the Euro Oil and Blood of the Dragon styling gel on wet hair and then used a diffuser to dry my hair. The result? Awesome! My hair was soft and shiny, and my curls were very happy! On days when I did not wash my hair, I used the Diamond Crystal Mist to add a bit of moisture and control the frizz.
In fact, when I visited my stylist for a haircut, she commented that my hair looked and felt great and asked me what I had been using.
Thanks to Morrocco Method, it's possible to have the best of both worlds: Chemical free hair and beautiful hair, wow!
So, let's talk about the discount!
Morrocco Method doesn't give out discounts very frequently, but they are giving all of Sarah's readers 15% off orders with the code CurlyPaleo15 until 11/11/14 (one-time use only, good for new and current customers, must create account to use coupon)
All of the links in this post are Sarah's affiliate links. Sarah only joins affiliate programs for products she wholeheartedly endorses, and Morrocco Methods is one of them! You can connect with Morrocco Method on Facebook,Twitter, Instagram, YouTube, and Pinterest.