Superbowl Sunday is almost here! Whether you're rooting for your favorite team, hoping to laugh hysterically at the commercials, revved up for the half-time show, or all of the above, Superbowl Sunday an awesome day to gather with friends and family and celebrate with good food and drink! And don't worry, I've got you covered: You can enjoy delicious food at your Superbowl party or potluck and still stick with your Paleo priorities!
There are so many awesome options for Paleo superbowl classics! With a few good recipes and a little planning, you can enjoy all the fun and flavor of the day without derailing your efforts towards optimal health. In this post, I've collected my tried-and-true favorites for your Superbowl party or potluck. Enjoy!
*NEW* Guide to Nutrivore E-Book!
Nutrivore is the simple yet revolutionary concept:
Choose foods to meet the body's nutritional needs!
I'm very excited about the Nutrivore information! Thank you so much for all your research and hard work you put into this kind of information for all of us to use!! -Debbie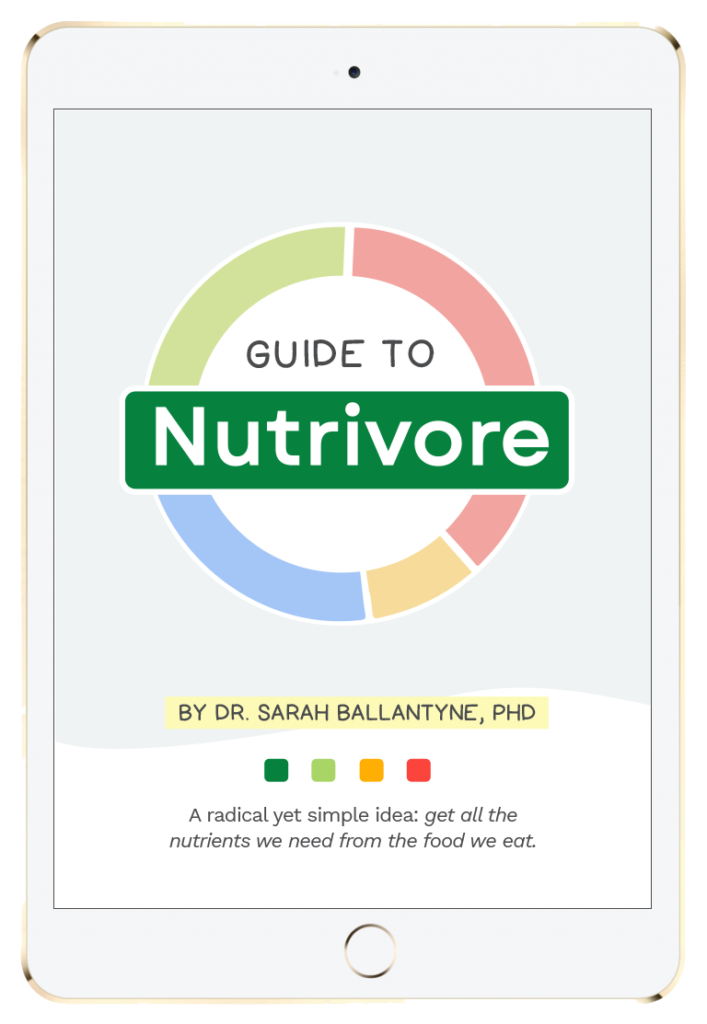 Things to Munch On
Bacon-Wrapped Curry Burgers with Sweet Potato "Buns"
The Ultimate Support for Your AIP Journey!
Get personalized guidance and support from Dr. Sarah in this 6-week interactive online course!
Thank you for your warmth, your AIP mastery, and your dedication to answering each and every one of our questions with such kindness and attention to detail. Thank you for teaching the science behind the principles. The amount of energy you put into creating this course and responding to us in real-time is felt and APPRECIATED!!
-Nicole Wood
The next session of The AIP Lecture Series begins January 10th, 2022.
Use code AIPLS10 to save 10% thru December 15th.
Kale Chips

Things to Dip Veggies In
The Gut Health Guidebook!
Diet and lifestyle to nurture your gut microbiome and heal leaky gut!
The depth of information, practical tips, and the accessible way Dr. Sarah shows me how to apply complex science to improve my health is truly remarkable. -Wendy
Things for your Sweet Tooth
Chocolate Chip Cookie Ice Cream Sandwiches