Superbowl Sunday is almost here! Whether you're rooting for your favorite team, hoping to laugh hysterically at the commercials, revved up for the half-time show, or all of the above, Superbowl Sunday an awesome day to gather with friends and family and celebrate with good food and drink! And don't worry, I've got you covered: You can enjoy delicious food at your Superbowl party or potluck and still stick with your Paleo priorities!
There are so many awesome options for Paleo superbowl classics! With a few good recipes and a little planning, you can enjoy all the fun and flavor of the day without derailing your efforts towards optimal health. In this post, I've collected my tried-and-true favorites for your Superbowl party or potluck. Enjoy!
The Autoimmune Protocol E-Book!
One of my FAVORITE books I used to start the transition to AIP!!! It's so helpful! I printed mine out and spiral bound it. Thank you for this! -Rita Davidson
The Autoimmune Protocol e-book is your up-to-date guide to jump-start your healing with the AIP today.
3oo+ pages of quick-access information on the AIP

4 weeks of meal plans with shopping lists

over 80 family-friendly recipes, all 100% AIP!
Get instant digital access for $19.99
Things to Munch On
The Gut Health Guidebook!
The depth of information, practical tips, and the accessible way Dr. Sarah shows me how to apply complex science to improve my health is truly remarkable. -Wendy
The Gut Health Guidebook is the culmination of 6 years of research. This unprecedented deep dive into the gut microbiome delivers:
A new diet for gut health, built from the ground up

Essential gut microbiome superfoods

20 Keys to gut health
Get instant digital access for $27.99
Bacon-Wrapped Curry Burgers with Sweet Potato "Buns"
Kale Chips

Things to Dip Veggies In
*NEW* The Gut Health Cookbook!
The Gut Health Cookbook is fantastic! Thank you for researching and creating The Gut Health Cookbook! Such wonderful recipes! I'm so excited to try them all! -Sue
The Gut Health Cookbook puts the 20 Keys to Gut Health into practice with:
180+ recipes featuring 61 gut health superfoods

Gut health food lists

Why's behind each gut health superfood
Get instant digital access for $27.99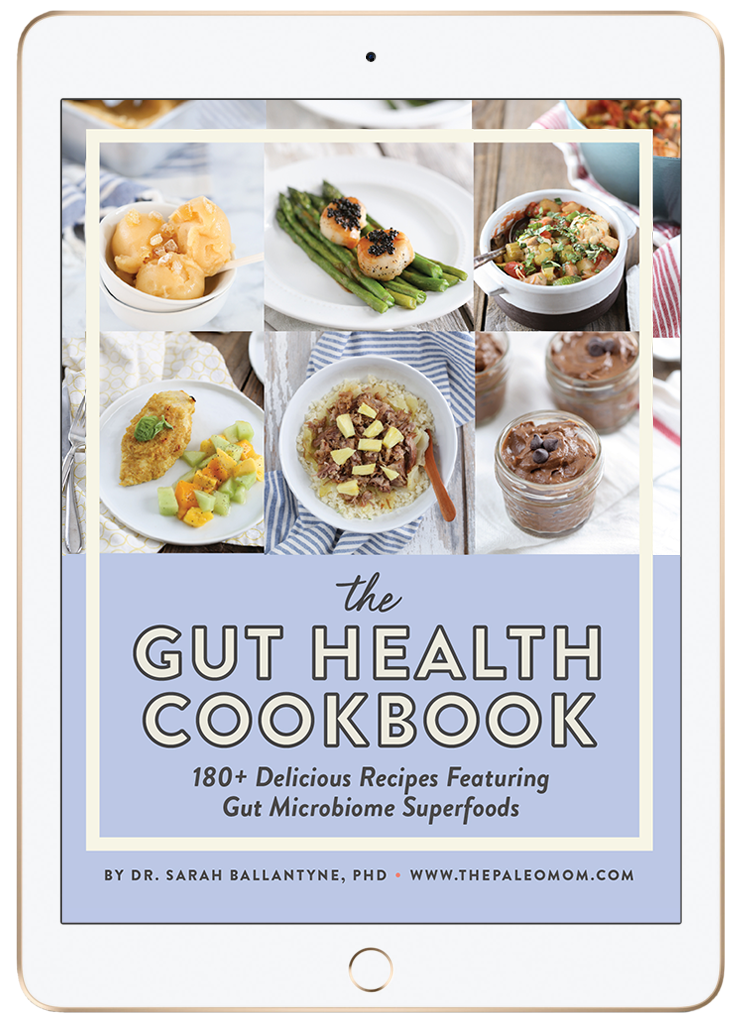 Things for your Sweet Tooth
Chocolate Chip Cookie Ice Cream Sandwiches
Caramel-Bacon Double Chocolate Brownies