Don't be afraid. You can't taste the broccoli very strongly. But it's there, adding wonderful nutrition to these delicious broccoli banana muffins. Both my girls adore these (the chocolate chips, maybe?) and, given that they normally think eating something green is akin to torture, I'm pretty pleased with my ability to slip some added nutrition into their diets. A good option with these muffins would be to substitute chopped walnuts for the chocolate chips, if you like. Makes: 12 muffins.
*NEW* The Gut Health Cookbook!
The Gut Health Cookbook is fantastic! Thank you for researching and creating The Gut Health Cookbook! Such wonderful recipes! I'm so excited to try them all! -Sue
The Gut Health Cookbook puts the 20 Keys to Gut Health into practice with:
180+ recipes featuring 61 gut health superfoods

Gut health food lists

Why's behind each gut health superfood
Get instant digital access for $27.99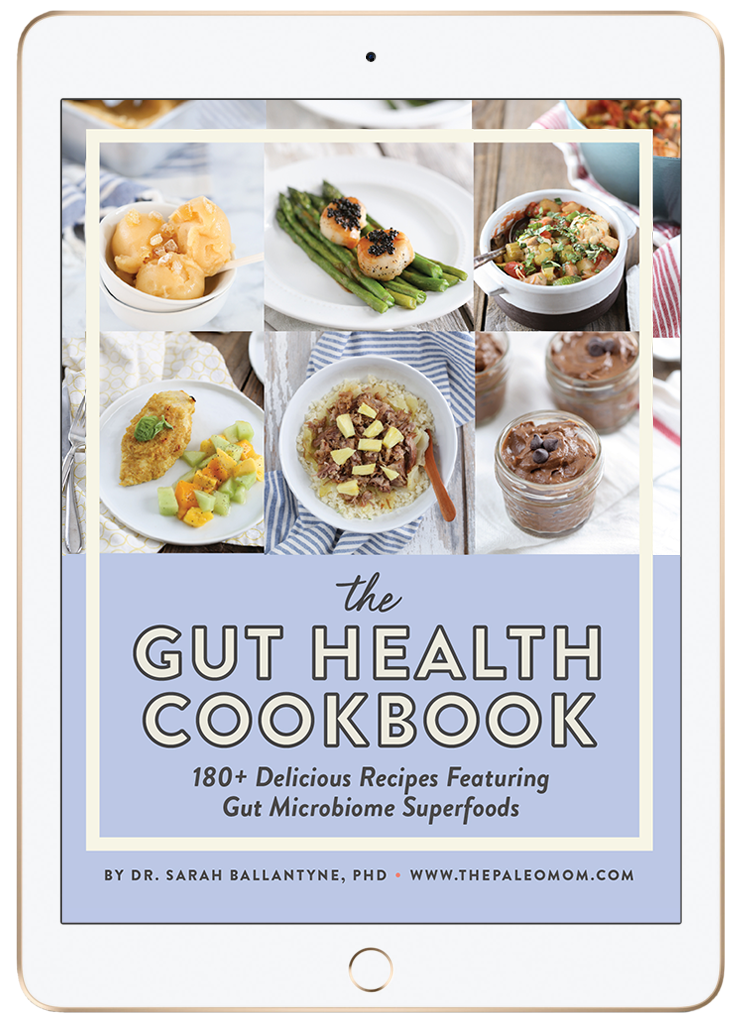 Ingredients:
1. Preheat oven to 350F. Grease a muffin pan (or line with paper muffin cups).
2. Combine almond flour, coconut flour, baking soda and salt together in a small bowl.
3. Blend bananas, broccoli and egg together in a blender, food processor or with an immersion blender. Pour out into a large bowl.
4. Add honey, coconut oil, vanilla, lemon juice and flax meal to banana-broccoli mixture.
5. Add dry ingredients to wet ingredients and stir to combine.
6. Scoop mixture into muffin pan and bake for 30 minutes. Enjoy!