I love pumpkin, and have created many Paleo pumpkin-related recipes (including pumpkin pie, pumpkin pancakes, pumpkin muffins, pumpkin pie coffee cake, and pumpkin plantain spice cookies). These Pumpkin Pie bars were originally inspired by Elena Amsterdam's Pumpkin Bars, which are delightful but quite different from what I have created. I wanted to create a square that captures the flavor of my (pre-Paleo) pumpkin pie recipe, a family secret that is such a unique and wonderful flavor that it has converted non-pumpkin pie lovers. This is the result of quite a few iterations: a moist, delicious square that is every bit as satisfying as a piece of my original pumpkin pie but avoids dairy, grains and legumes.
Prep Time: 15 minutes
*NEW* The Gut Health Cookbook!
The Gut Health Cookbook is fantastic! Thank you for researching and creating The Gut Health Cookbook! Such wonderful recipes! I'm so excited to try them all! -Sue
The Gut Health Cookbook puts the 20 Keys to Gut Health into practice with:
180+ recipes featuring 61 gut health superfoods

Gut health food lists

Why's behind each gut health superfood
Get instant digital access for $27.99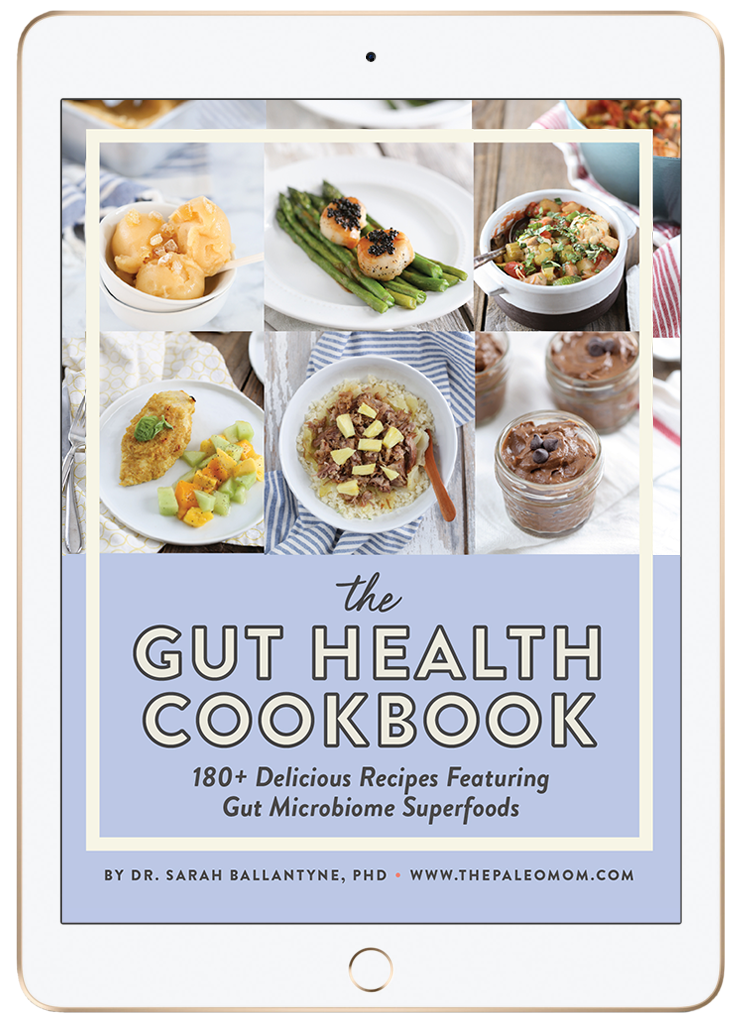 Cook Time: 30 minutes
Serves: 8-12 squares
Ingredients:
1. Preheat oven to 350F. Grease a 9"x9" pan.
2. Place walnuts in food processor or blender and pulse until well ground and starting to form a paste.
3. Add remaining ingredients and pulse to form a thick batter (or mix by hand).
4. Pour batter into prepared pan and bake for 30 minutes until set.
5. Cool completely in pan. Cut into squares.
The Ultimate Support for Your AIP Journey!
Dr. Sarah Ballantyne has delivered an exceptional course and I highly recommend this to anyone looking to improve their health. There is something for everyone. It was extremely helpful and worth the investment. -Marie Schlichtig
The AIP Lecture Series is the ultimate Autoimmune Protocol educational experience! Learn directly from Dr. Sarah!
6-week online course
42 on-demand video lectures
dozens of printable guides
self-discovery exercises and action steps
online forum and guided discussions
support and guidance from Dr. Sarah Ballantyne!
The next session begins January 18th, 2021.
Register now to get bonus instant access to the Gut Health Fundamentals online course!