I have had to pleasure to try out Morrocco Method International haircare products for the last six weeks (as many of you probably already know, I typically like to try products for a good long time before writing a review). Make sure you read to the bottom for a coupon code! (please note, this coupon code expired in June of 2013 and is no longer valid)

You might already know that I gave up using shampoo just over a year ago (see here). At the time, my autoimmune disease (a skin condition called lichen planus) was not improving much despite being on the autoimmune protocol (it turns out this had more to do with the fact that I was still eating paprika, coffee, and chocolate under the mistaken belief that I was okay with them). I was also having issues with scalp psoriasis and had developed an allergy to yet another organic paraben and sulfate-free shampoo (after years of switching shampoos every few months for the same reason and pretty much running out of options in both high-end salons and the shampoo aisle at Whole Foods).
At first when I went no-poo, I used vinegar and lemon juice. The grease built up too much. So, then I used baking soda and vinegar. The baking soda was too harsh and I found it irritated my scalp and dried out my hair. Then, I settled on using coconut oil soap or castille soap. Not bad. My hair would be a little bit too dry and frizzy for 4-5 days, then gorgeous for a week, then slightly too oily for a week before I would give in and wash it again. Not like my hair was ever really greasy. After the first month of no-poo, my scalp adjusted its oil production well. My hair seemed much healthier for giving up shampoo and had a lovely shine, but it did seem to permanently lose it's bounce. Switching to a natural boar bristle brush helped distribute the oils better and I felt relatively content with what my hair was doing. And going no-poo really helped my scalp, although I did sometimes still get some small flakes which was always frustrating. And, I can't say that I loved my hair. It just was what it was. Flat and boring and meh and occasionally a little too greasy but healthier than it has been in a long time. I decided to start growing it out so that I could start wearing it up now that it didn't have enough body to sustain a short cut without product (and I so wasn't going there).
Skip to a month and a half ago. I received an e-mail offering some free product to try in exchange for a review on my blog. I get these e-mails quite frequently now and say "no thank you" to the majority of them. When I do say "yes", I do so with the caveat that I will only write a review if I like the product (you know, if you can't way anything nice…) and I only accept product if either I am interested personally and/or I think that you all may be interested to know what I think too. So, I said yes. We had a little discussion about which products might be best for me, and 2 days later I was opening a box of cute little sample-size bottles and feeling as excited as if it were Christmas.
Save 80% Off the Foundations of Health
Expand your health knowledge on a wide range of topics relevant to you, from how to evaluate scientific studies, to therapeutic diet and lifestyle, to leaky gut and gut microbiome health, to sustainable weight loss, and much more!!!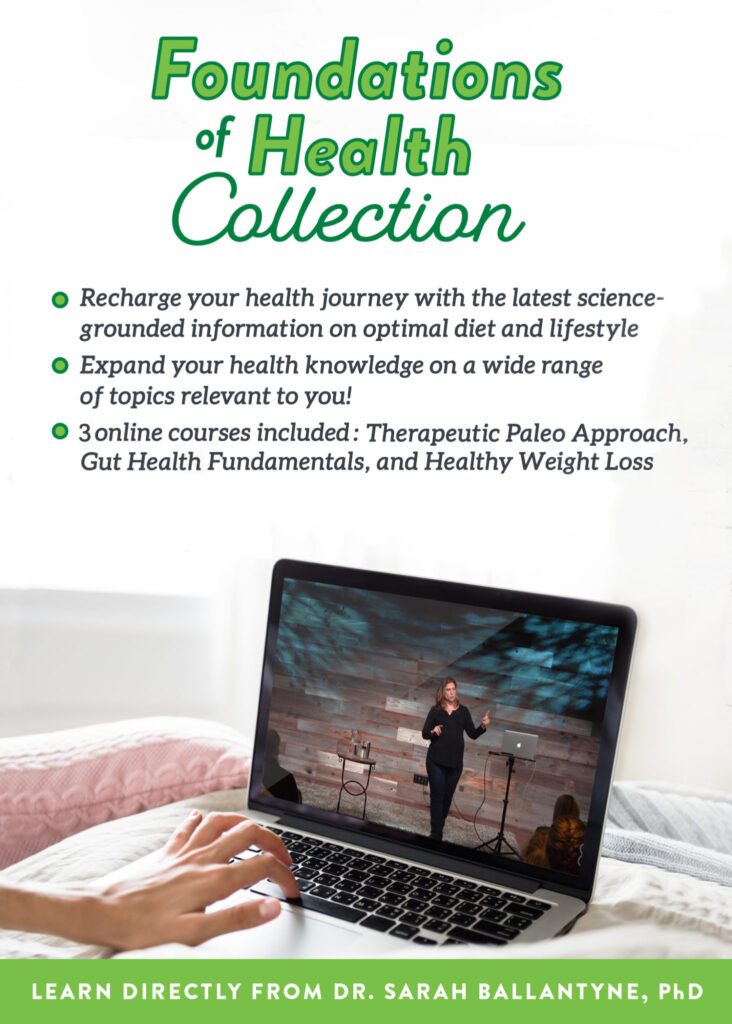 Okay, so Morrocco Method International. Let me sum it up by saying: WOW!
Morrocco Method International specializes in holistic hair care (they also have some skin and body care products). Their products are raw, vegan, cruelty-free, soy-free, GMO-free, gluten-free and sodium lauryl sulfate-free (an important one for me). They are actually completely chemical free and every ingredient is the recognizable name of a plant or mineral (the shampoos are botanical and clay-based). Morrocco Method International products are top ranked for using safe, non-toxic ingredients according to Environmental Working Group's Skin Deep Cosmetic Database.
As great as all that sounds (and it does!), what's even more important is whether or not the products work. The products are carefully designed to both detoxify and nourish your hair. They are designed to strengthen, balance the moisture level of your hair, and support a healthy scalp. They have five different shampoos (themed after the five elements: earth, air, water, fire and ether) each with a unique formula and unique beneficial effect on your hair and scalp (I got to try them all), and also a variety of conditioners (I tried two of the size they sell). You can stick with a favorite one or two that work well for your particular hair/scalp challenges or rotate through them all. The shampoos are moisturizing (without leaving any kind of greasy feel whatsoever), that you don't actually need to use conditioner unless you are dealing with particularly dry skin on your scalp or hair. They also have styling products if you want those!
So, after 6 weeks of using their products, what do I think?
I finally figured out how to have the best of both worlds. Chemical free so my scalp is super happy. And, my hair is strong, shiny, silky, but light and bouncy. It has a luscious and soft feel. It smells good. I have never been a person with hair worthy of admiration… until the last month. Seriously. Doesn't my hair look great?! Yeah, I could use a better hair cut, but c'mon! My hair is freakin' awesome!
Uh, not that I'm bragging. I'm just ridiculously happy that I agreed to try Morrocco Methods International. Happy enough, I signed up to be an affiliate and negotiated a discount for you so you can try them too!!!!
And, my scalp has never, not even when I was a kid, been so healthy.
Chemical free. Beautiful hair. Wow.
Want some nitty gritty details on my favorite shampoos? My top favorite was actually Sea Essence for my hair and scalp, even though it was my least favorite smelling (although my hair smelled fine afterward). Tied for second place are Pine Shale (I got the most compliments after washing with that one, but maybe just because I was out in public more) and Heavenly Chi (which was when my husband really noticed and started commenting). But really, I liked them all. In fact, I plan to purchase the full set and rotate between all five.
Their shampoos have absolutely no chemicals in them. They do not sud at all (which might be strange if you are used to shampoos, but if you are used to baking soda and vinegar, then no problem!). It's kinda like a mud bath for your hair. It seemed a bit strange at first, to basically have a handful on nice-smelling mud and slather than onto my hair and massage into my scalp. But, holy moly guacamole, does my hair ever love it!
I now "wash" my hair once or twice per week. I'm so used to not washing more frequently than that and kinda like not having to bother washing my hair every day. And my hair stays beautiful for a full week, so there's really no need to wash more frequently (if you're used to washing every day with regular shampoo, you might not experience this–I figure this is more because of being completely no-poo for so long). By the way, I still love my natural boar bristle brush (got a second one for my kids because they loved it too). And in fact, Morrocco Methods International recommends them too. Actually, I still consider myself to be "no-poo" even using Morrocco Methods International products because they contain absolutely none of the usual ingredients found in regular shampoos.
Oh yeah. And I've decided to keep growing my hair long, even though it got its bounce back, because my hair is just too wonderful not to.
I also got to try the Feng Shea Facial Scrub. Which is also pretty darned awesome (it has some similar ingredients to the Sea Essence shampoo, which might be why I liked it so much–go seaweed!).
So, did I promise a discount?
We are very special because Morrocco Methods International doesn't give out discounts very frequently! They are giving all of my readers 15% orders with the code Paleohair22 until June 30th! (please note, this coupon code expired in June of 2013 and is no longer valid) Make sure you take advantage!
Also, all of the links in this post are my affiliate links. As I've mentioned before, I only join affiliate programs for products I wholeheartedly endorse, and this is one of them! And, I know that you will be just as thrilled with these products as I am! In addition, you can connect with Morrocco Methods International on Facebook, Twitter, Instagram, YouTube, and Pinterest.