If you're a practitioner who is passionate about improving your clients' lives by incorporating the therapeutic potential of diet and lifestyle interventions, read on!!
I put together the AIP Certified Coach program with Mickey Trescott, NTP, Angie Alt, NTC, CHC to help health coaches, nutritionists, physicians and other practitioners better serve their autoimmune and chronically ill clients using the Autoimmune Protocol (AIP). The three of us will be teaching this 8-week program live to a limited group of students starting March 15th, 2021.
The Ultimate Support for Your AIP Journey!
Dr. Sarah Ballantyne has delivered an exceptional course and I highly recommend this to anyone looking to improve their health. There is something for everyone. It was extremely helpful and worth the investment. -Marie Schlichtig
The AIP Lecture Series is the ultimate Autoimmune Protocol educational experience! Learn directly from Dr. Sarah!
6-week online course
42 on-demand video lectures
dozens of printable guides
self-discovery exercises and action steps
online forum and guided discussions with Dr. Sarah
personalized support and guidance from Dr. Sarah!
The next session begins September 13th, 2021.
Early-Bird Pricing Ends Sunday! Diversity & Inclusion Scholarships available!
Enrollment will open February 24, 2021 for the next session of AIP Certified Coaches!
Already know you want in?
Our goal with this program is to provide a comprehensive education along with essential resources to the coaches and practitioners who are best equipped to help patients with chronic illness.
Who Can Become an AIP Certified Coach?
The program is not a standalone nutrition certification, and students must already be certified to work with clients. This program is suitable for all kinds of practitioners from health coaches like CHCs, NTPs, NTCs, and CNCs, to licensed practitioners like LAcs, NDs, RDs, DCs, and MDs.
Timing
Enrollment for the next session will open February 24th, 2021! Enrollment closes March 9th, 2021 or whenever the enrollment cap is reached.
The course begins March 15th, 2021 and runs for 8 weeks, until May 9th, 2021.
Content
What you can expect from AIP Certified Coach:
12 hours of high-quality video lectures and transcripts delivered in manageable chunks week by week.
The science behind dietary and lifestyle modifications that you need to both expand your knowledge as a practitioner, as well as educate your clients.
All of the practical autoimmune protocol implementation tips that make it possible for you to tailor healing for each client.
Advice about how to best work with clients in multiple settings.
Dozens of professionally designed handouts, assessments, journal pages, and other tools to use directly with your clients.
Guidance on leading your clients through troubleshooting, supplementation, and personalization.
Access to a private group for daily discussion prompts and Q and A with the teachers as well as other students.
Direct knowledge and best practices from experienced coaches who have been working with the autoimmune population for years.
Certification and listing in an AIP Certified Coach database.
The Gut Health Guidebook!
The depth of information, practical tips, and the accessible way Dr. Sarah shows me how to apply complex science to improve my health is truly remarkable. -Wendy
The Gut Health Guidebook is the culmination of 6 years of research. This unprecedented deep dive into the gut microbiome delivers:
A new diet for gut health, built from the ground up

Essential gut microbiome superfoods

20 Keys to gut health
Get instant digital access for $27.99
This is only scratching the surface of what the program offers – we've done our best to create a comprehensive program for coaches and practitioners who are serious about working with autoimmune clients.
Cost
How much AIP Certified Coach costs:
Change Peoples Lives!
I am so excited to train new coaches to join us on our mission of wellness! Unfortunately, the autoimmune community is expanding rapidly and we need an army of coaches ready to collaborate with both clients and the conventional healthcare system, leading them to health using all the best tools in the box, including diet and lifestyle.
Enrollment opens February 24th, 2021 and closes March 9th or whenever our enrollment cap is reached.
If you have more questions, check out our FAQ page here!
As an AIP Certified Coach, you will have the knowledge and resources to best serve your clients with chronic illness. Plus, you'll be joining an community of experts, working with their clients to effectively mitigate chronic illness around the globe, together creating incredible change in the standard of care for chronic illness.
If you feel AIP Certified Coach is right for you, don't miss out!
We hope to see you there! We are so grateful for the chance to teach you everything we've learned about the AIP, and to help you change lives. I hope you'll join us!
BIPOC Scholarships
Announcing the 2020 AIP Certified Coach BIPOC Scholarship! As the founders of AIP Certified Coach, Mickey, Angie and I are working to take meaningful action to dismantle systems that are preventing all of us from enjoying full health and wellness. One of the ways we can do that is to offer support to BIPOC (Black, Indigenous, and Person of Color) health and wellness practitioners who would like to more fully serve the autoimmune community, especially fellow BIPOC.
*NEW* The Gut Health Cookbook!
The Gut Health Cookbook is fantastic! Thank you for researching and creating The Gut Health Cookbook! Such wonderful recipes! I'm so excited to try them all! -Sue
The Gut Health Cookbook puts the 20 Keys to Gut Health into practice with:
180+ recipes featuring 61 gut health superfoods

Gut health food lists

Why's behind each gut health superfood
Get instant digital access for $27.99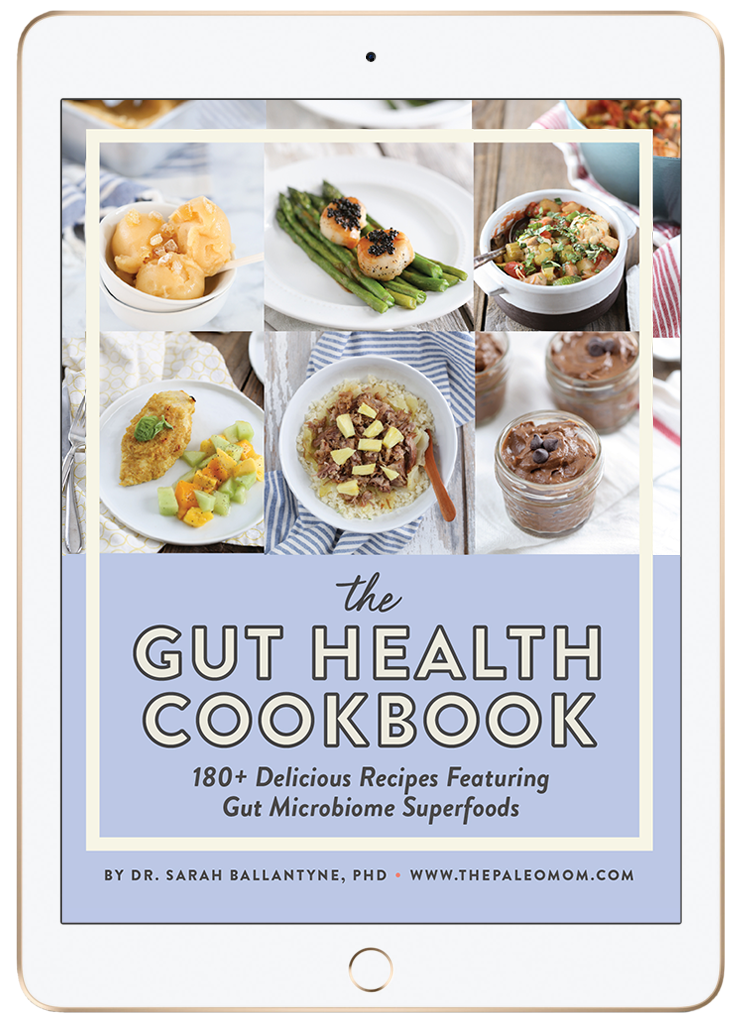 What: 5 scholarships will be awarded for the full enrollment price ($799)
When: We are accepting applications now, with an February 26th, 2021 deadline
How: You can get all the details and apply here
What About Interested People Who Aren't Healthcare Professionals???
I've heard the calls from all of you who are interested in a detailed understanding of all of the inner workings of the AIP but who aren't licensed healthcare professionals! While AIP Certified Coach is strictly for practitioners, I have created a 6-week online course geared for everyone else called The AIP Lecture Series. This course will teach you the scientific foundation of the Autoimmune Protocol diet and lifestyle, with an additional focus on practical implementation, protocol refinement, and troubleshooting.
Learn More about the AIP Lecture Series