In this episode of The Paleo View, Sarah and Stacy do a brief check-in as they both work on their books, The Paleo Approach Cookbook and Real Life Paleo.
*NEW* Guide to Nutrivore E-Book!
Nutrivore is the simple yet revolutionary concept:
Choose foods to meet the body's nutritional needs!
I'm very excited about the Nutrivore information! Thank you so much for all your research and hard work you put into this kind of information for all of us to use!! -Debbie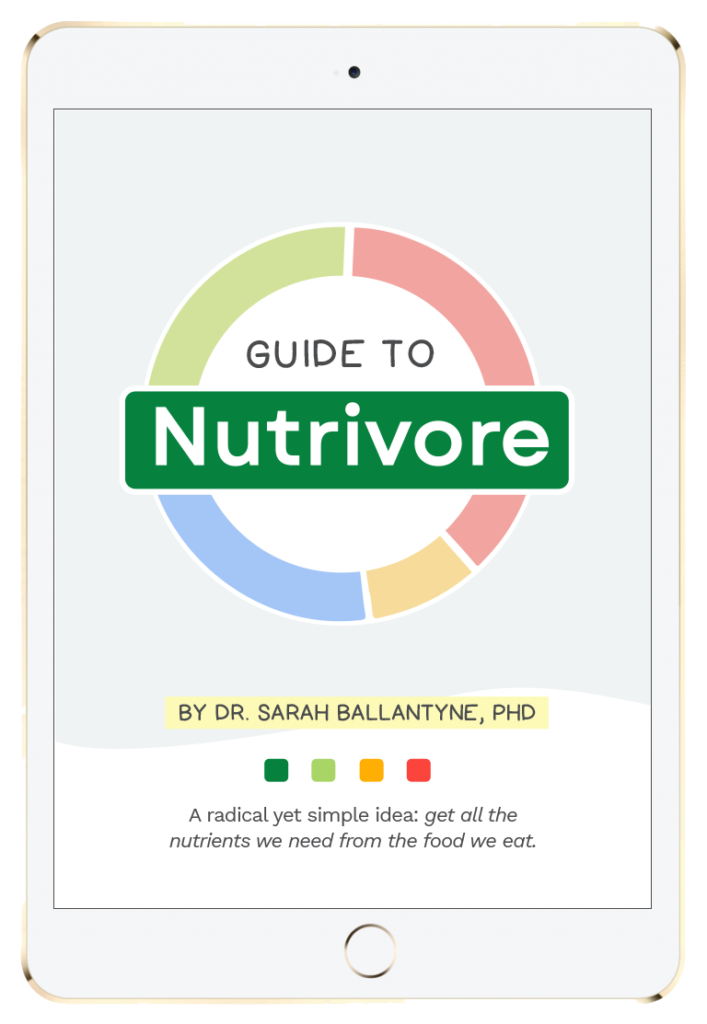 Listen in iTunes
or download and listen by clicking the PodBean player below
Download this episode (right click and save)
If you enjoy the show, please review it in iTunes!
The Paleo View (TPV), Episode 91, Check-In
0:00 – Introduction
0:47 – News & Views

Danielle from Against All Grain was scheduled for this week's show, but there were technical difficulties, so unfortunately we will have to share that show at a later time
Sarah is getting ready to attend her first Crossfit class and she shared a bit on why she decided to give Crossfit a try
Stacy hit four PRs this week, so don't let her bruises be a worry, she had a clumsy moment
Stacy and Sarah also chatted about egg reintroduction, specifically the whites and how they both dabbled with reintroduction
Protein powders, egg white, beef and insect powders
This is the show – it is a check-in show
Sarah is working to finish The Paleo Approach Cookbook – she just finished editing the first part of the book and feels like it is coming together
Stacy is working to finish the first draft of Real Life Paleo and is deep in spreadsheet deadline city

This is their first book that is not just a cookbook
It provides a full instructional overview on how to transition into Paleo
This book feels more nerve wrecking than the previous two

We will be back next week with a regular, non technical difficulties impacted show!

27:43 – Outro