In this episode, Sarah is in the thick of final book edits, so the hosts do a quick check-in and update!
Listen in iTunes
or download and listen by clicking the PodBean player below
*NEW* Nutrivore Weekly Serving Matrix
An easy-to-use and flexible weekly checklist
to help you maximize nutrient-density.
The Weekly Serving Matrix is very helpful! I've been eating along these lines but this really helps me know where to focus vs. which foods serve a more secondary role. It's super helpful and has taken a lot of worry out of my meal planning. Thanks!

Jan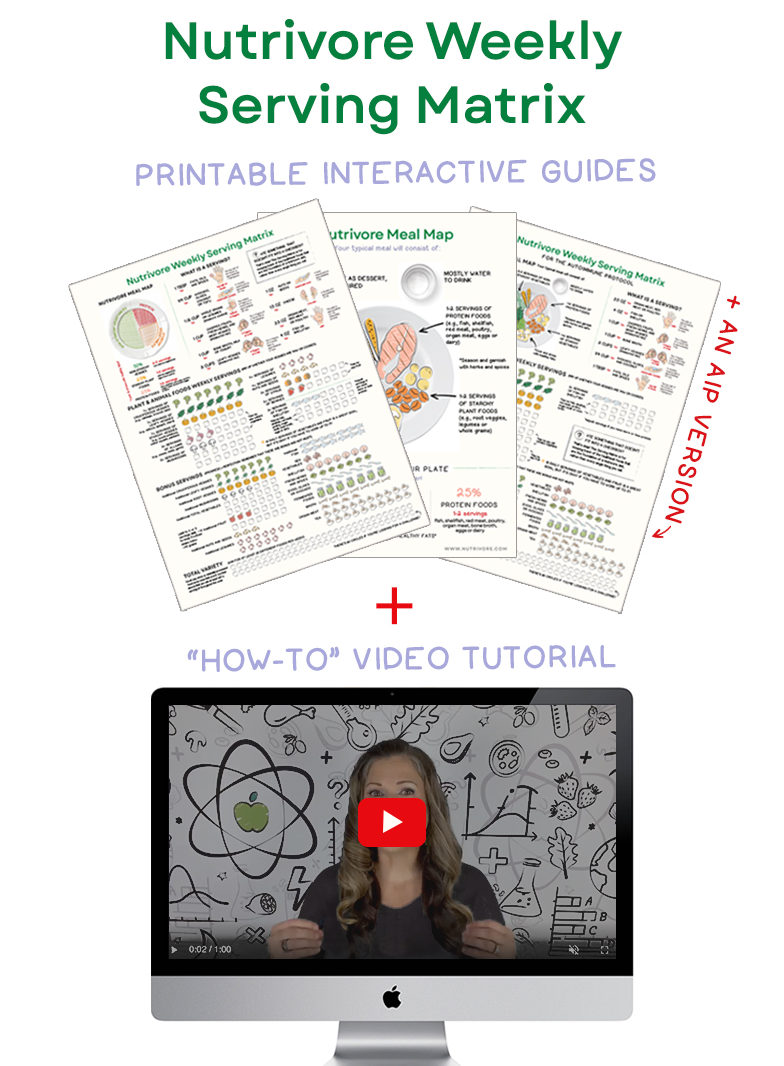 We're now on Stitcher!
If you enjoy the show, please review it in iTunes!
The Paleo View (TPV), Episode 66: Quick Check-In
0:00 – Introduction

Sarah got her book back from the designers and they nailed what Sarah was hoping for
Now Sarah is going through the perfecting process and has had many late nights – she is also starting to create the index right now
Sarah celebrated both her daughter's birthday and her own over the weekend
Due to where Sarah is at with the book, this week's show is a quick check-in recording so that Sarah can get back to wrapping up the book
Stacy is doing good and is back in the workout groove
The Paleo Parents new project has been revealed a bit more and they have knocked out 22 new recipes for their third cookbook
Stacy also has some epic blog posts brewing in her head and hopes to post those soon
Please don't forget to leave a review in iTunes
If you are doing Black Friday holiday shopping, please be sure to use the Amazon links on both Sarah's and Stacy's sites – it doesn't cost you anything, but it does help a lot with all that Sarah and Stacy do
Sarah will do a review soon on Esther's posture workshop and is excited to share how drastic the results of her method are (learn more about the workshops at gokhalemethod.com)

(21:22) Outro