Ep. 311: Sarah's Back From Canada!
In this episode, Sarah is back from Canada and we catch up on what has happened in the last three weeks!
Click here to listen in iTunes
Nutrivore Weekly Serving Matrix
An easy-to-use and flexible weekly checklist
to help you maximize nutrient-density.
The Weekly Serving Matrix is very helpful! I've been eating along these lines but this really helps me know where to focus vs. which foods serve a more secondary role. It's super helpful and has taken a lot of worry out of my meal planning. Thanks!

Jan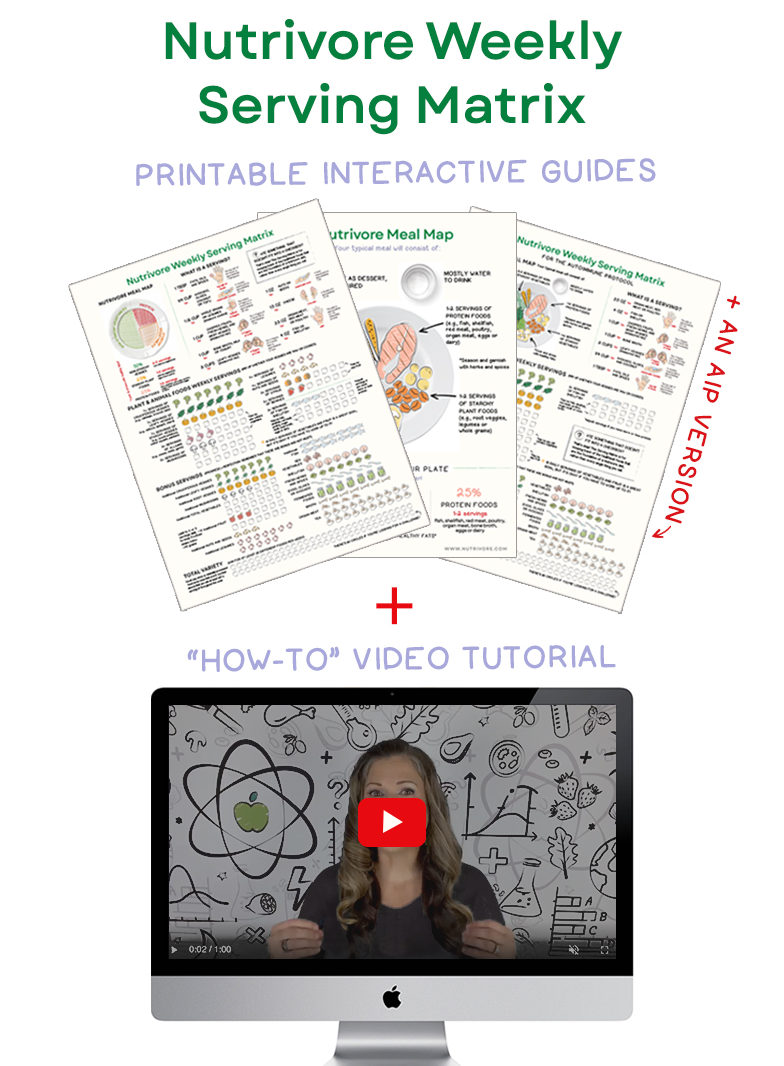 or download and listen by clicking the PodBean Player below
If you enjoy the show, please review it in iTunes!
The Paleo View (TPV), Episode 311: Sarah's Back From Canada!
Intro (0:00)
News and Views (0:40)

Sarah is back from Canada! Stacy wants to test her accent!
Sarah had a terrible flight fiasco on the way back and was a day late returning
While Sarah was gone, Stacy had an experience where her roof rack tore off the roof and hasn't been able to go paddleboarding.
Stacy meanwhile played Settlers of Catan: Game of Thrones edition!
The biggest news: Stacy has no kitchen! It's being renovated!
Sarah in Canada saw her family and took her girls camping for the first time!
When her girls were little, she was intimidated to take them, but her brother was there to be the outdoorsman expert!
Stacy hasn't gone tent camping since Cole was a baby. Because she encountered a bear last time.
Sarah was camping where bears and wolves and cougars were! She taught the girls how to be safe around wildlife!
That's all the show! Sarah is too jet lagged to do research! But excellent shows are coming up!
Get your questions in! We want to hear from you! And there's no end to questions we can answer and topics we can address!
Engage on social media! That's how we get feedback!
Thank you for listening!