On this episode of The Paleo View, Stacy and Sarah catch up a bit and host a Back to Basics show, addressing a number of questions from the queue that have to do with general Paleo practices.
Click here to be taken to iTunes
or download and listen by clicking the PodBean Player below
*NEW* The Gut Health Cookbook!
The Gut Health Cookbook is fantastic! Thank you for researching and creating The Gut Health Cookbook! Such wonderful recipes! I'm so excited to try them all! -Sue
The Gut Health Cookbook puts the 20 Keys to Gut Health into practice with:
180+ recipes featuring 61 gut health superfoods

Gut health food lists

Why's behind each gut health superfood
Get instant digital access for $27.99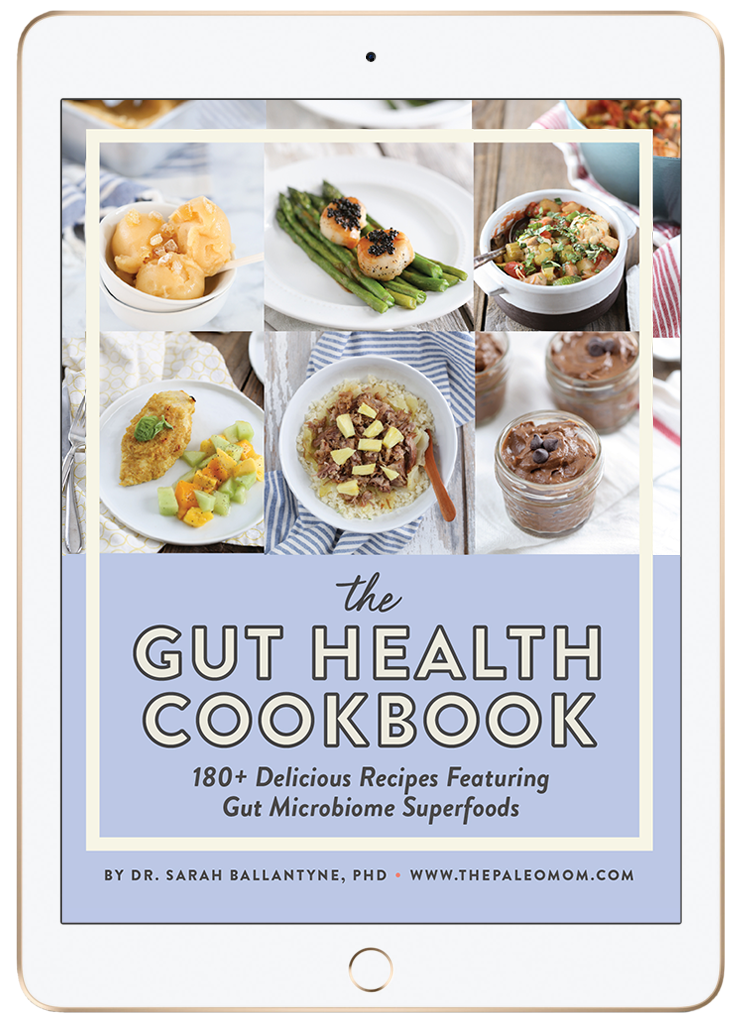 If you enjoy the show, please review it in iTunes!
The Paleo View (TPV), Episode 135, Back to Basics
Intro (0:00)
News and Views (0:56)
Science with Sarah (18:51)
Questions & Answers (38:10)

Jane – can I consume the bones from bone broth prep?
Janessa – any recommendations on an AIP approved protein?
Kelly – why would I be sensitive to coconut oil?
Megan – spices coming from seeds on AIP, do I really have to give them up? Is rice vinegar safe on AIP?

Thanks all for joining us this week! We will be back with another Myth Busters show (find the first show in the series here)
Outro (1:04:40)