On this episode of The Paleo View, Stacy and Sarah are joined by Stephanie Gaudreau of Stupid Easy Paleo to talk about her recently released cookbook, how to fuel your workouts, and how the yes/no list to Paleo can impact your health and wellness.
Listen in iTunes 
or download and listen by clicking the PodBean Player below
Nutrivore Weekly Serving Matrix
An easy-to-use and flexible weekly checklist
to help you maximize nutrient-density.
The Weekly Serving Matrix is very helpful! I've been eating along these lines but this really helps me know where to focus vs. which foods serve a more secondary role. It's super helpful and has taken a lot of worry out of my meal planning. Thanks!

Jan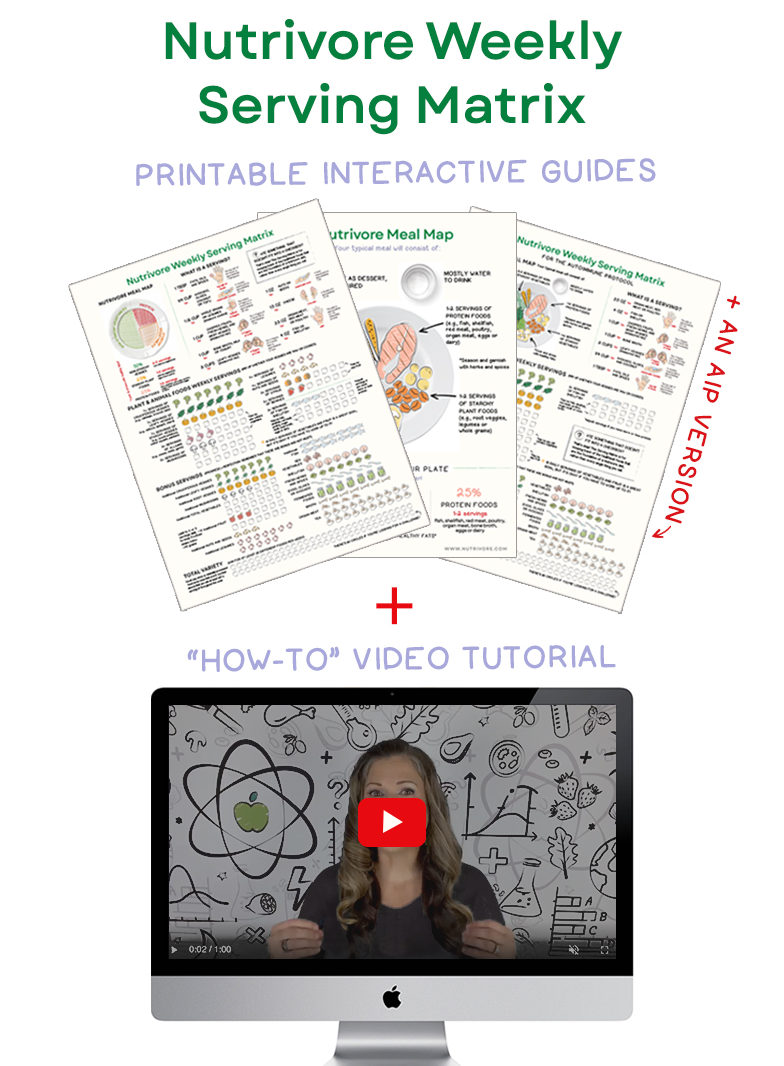 If you enjoy the show, please review it in iTunes!
The Paleo View (TPV), Episode 125: Stephanie Gaudreau
Intro (0:00)
News and Views (0:56)

Stacy's new cat love
Welcome Stephanie from Stupid Easy Paleo!
Sarah has been a napping machine to make up on lost sleep from the tour
Stacy and Sarah had such a great time in the last three stops on The Paleo View Book Signing Tour
The Performance Paleo Cookbook, Stephanie's new book, just released
More from Stephanie and why she wrote the Performance Paleo Cookbook
What you eat and when, and how it impacts your fitness activities, performance, and recovery
Dogma and judgement and how it hinders the community from growing
The hot topic of safe starches
Rules and the importance of educating others on the reasons behind these "rules" so that each individual can make personal choices and find the rules that work best for their life and their goals
Yes and no lists are great when you first start Paleo, but living on a strict yes/no list is rarely sustainable
When challenges can be a negative thing when working towards healthy habits and balance
Stephanie's favorite pre and post workout foods and why
Stephanie's favorite recipes from the book
Fat post workout is not a good choice and Stephanie shares on why
Thanks again to Stephanie for coming on this week's show!

Outro (1:13:07)