On this episode of The Paleo View, Stacy and Sarah share more nutritional information on their beloved broth, and are joined by Caitlin Weeks and Nabil Bournar, authors of Mediterranean Paleo, to help answer broth related questions.
Check out the first Paleo View episode dedicated to broth here.
*NEW* Guide to Nutrivore E-Book!
Nutrivore is the simple yet revolutionary concept:
Choose foods to meet the body's nutritional needs!
I'm very excited about the Nutrivore information! Thank you so much for all your research and hard work you put into this kind of information for all of us to use!! -Debbie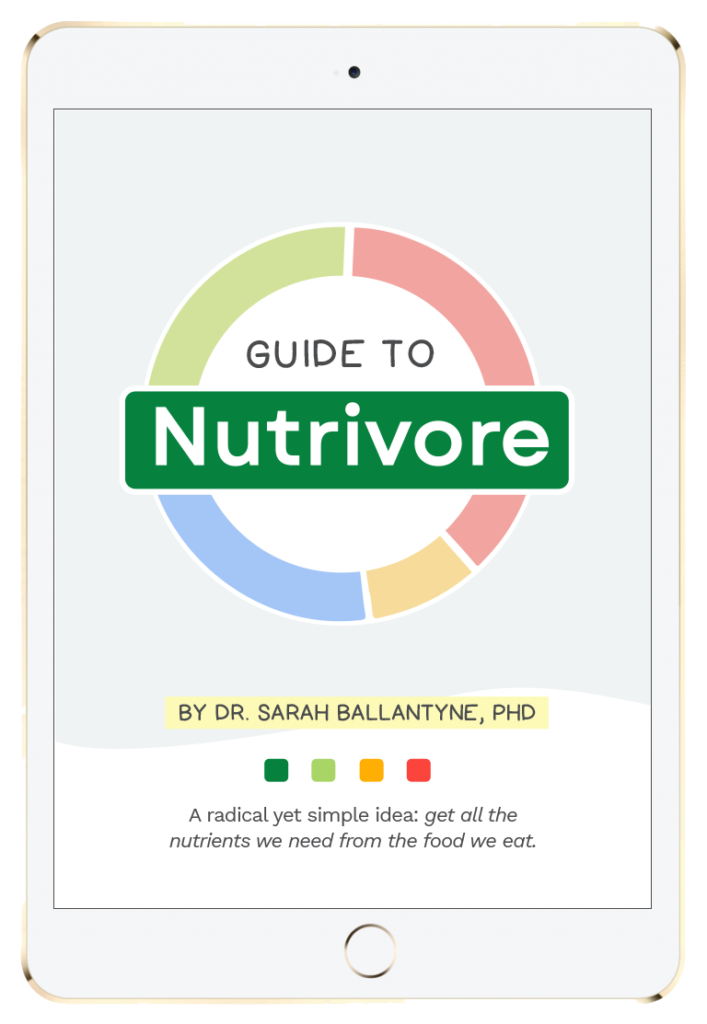 Listen in iTunes
or download and listen by clicking the PodBean Player below
If you enjoy the show, please review it in iTunes!
The Paleo View (TPV), Episode 120: More on Broth
Intro (0:00)
News and Views (0:56)

Stacy's Thanksgiving
The excitement of books hitting Costcos
Sarah's Thanksgiving
Stacy and Sarah's next steps on The Paleo View Book Signing Tour
Be sure to watch Sarah's site for giveaways for the rest of the calendar year

Science with Sarah (18:51)

Glycine content of broth
Other amino acids can be made from glycine within the cells
Building block of almost every protein
How deficiency in glycine is directly linked to chronic health issues

Questions & Answers (25:48)

Welcome Caitlin and Nabil, authors of Mediterranean Paleo, who are also broth lovers and here to answer questions
Kelly – does the source of the bones matter (grass-fed vs. conventional)?
Jen – what is the most efficient way to make broth?

There are not only a number of recipes in Mediterranean Paleo that feature broth, but offal as well
Beyond Bacon, Real Life Paleo and The Paleo Approach Cookbook also feature ideas on how to incorporate these nutrient dense foods
Special thanks to Caitlin and Nabil for coming on this week's show!
Outro (1:06:25)