On this episode of The Paleo View, Stacy and Sarah record together from Sarah's house while on the road for the Paleo View Book Signing Tour, and are joined by Matt to share on their experience from the first leg of the tour.
*NEW* The Gut Health Cookbook!
The Gut Health Cookbook is fantastic! Thank you for researching and creating The Gut Health Cookbook! Such wonderful recipes! I'm so excited to try them all! -Sue
The Gut Health Cookbook puts the 20 Keys to Gut Health into practice with:
180+ recipes featuring 61 gut health superfoods

Gut health food lists

Why's behind each gut health superfood
Get instant digital access for $27.99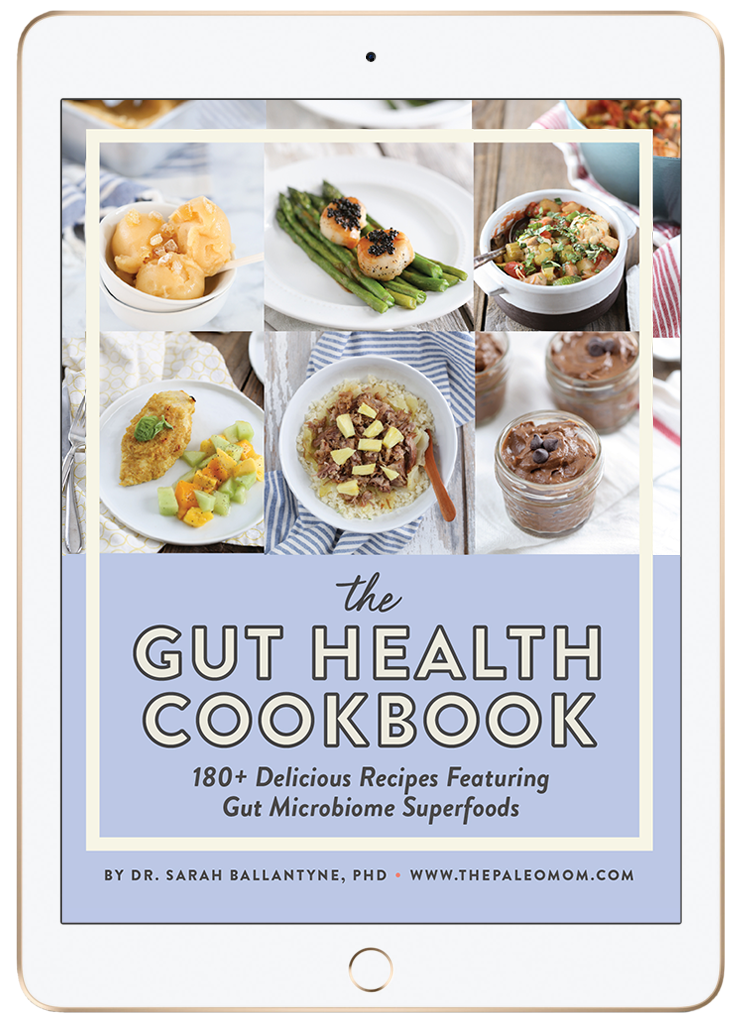 Listen in iTunes
If you enjoy the show, please review it in iTunes!
The Paleo View (TPV), Episode 117: Update from the Road
Intro (0:00)
News and Views (0:56)

Matt's excitement surpassing episode 112
Stacy's, Sarah's and Matt's share on their kids
Updates from The Paleo View Book Signing Tour, where they have been and what is to come

Minneapolis reschedule due to weather – will happen Saturday, January 3
Two other stops will be added in early January – details to come soon!
How amazing it has been to meet the fans
Matt's thoughts on listening to Stacy speak
The gifts people have brought
Cole's involvement with the Bethesda event
Exo bars sponsorship – use the code 'BOOKTOUR' for a 10% discount
Read more about the tour so far here

Sarah's recipe priority recommendations from Real Life Paleo
If you want Matt to come on another show – leave a comment and let us know what topics would be of interest
Real Life Paleo in Costcos in Canada

There is still time to meet Stacy, Matt and Sarah on the Paleo View Book Signing Tour!
Thank you all for your support!
Outro (1:11:32)