In this episode, Stacy and Sarah welcome Arsy from Rubies and Radishes, author of The Paleo Slow Cooker, to talk about breastfeeding and first foods. Discussed are such topics as handling food sensitivities in babies, how to deal with issues with milk supply, and why Stacy knows so much about this stuff.
Listen in iTunes
or download and listen by clicking the PodBean player below
The AIP Lecture Series
RETIREMENT SALE! SAVE 70% OFF!
I am loving this AIP course and all the information I am receiving. The amount of work you have put into this is amazing and greatly, GREATLY, appreciated. Thank you so much. Taking this course gives me the knowledge I need to understand why my body is doing what it is doing and reinforces my determination to continue along this dietary path to heal it. Invaluable!

Carmen Maier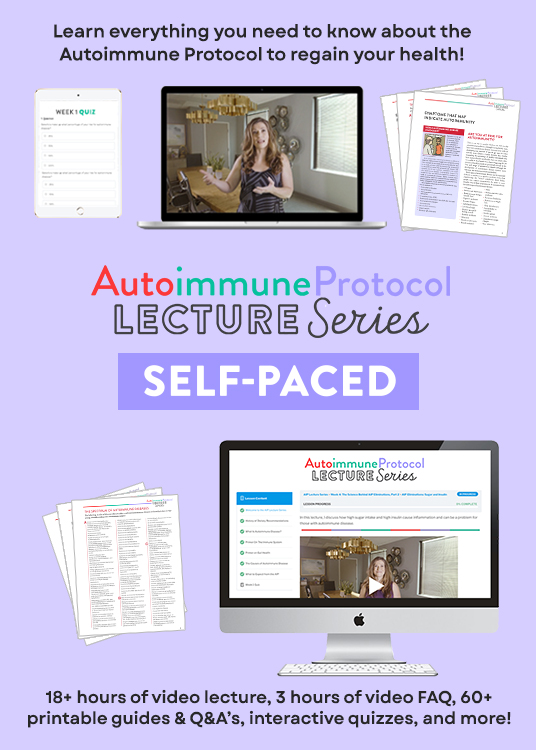 Download this episode (right click and save)
If you enjoy the show, please review it in iTunes!
*NEW* Nutrivore Weekly Serving Matrix
An easy-to-use and flexible weekly checklist
to help you maximize nutrient-density.
The Weekly Serving Matrix is very helpful! I've been eating along these lines but this really helps me know where to focus vs. which foods serve a more secondary role. It's super helpful and has taken a lot of worry out of my meal planning. Thanks!

Jan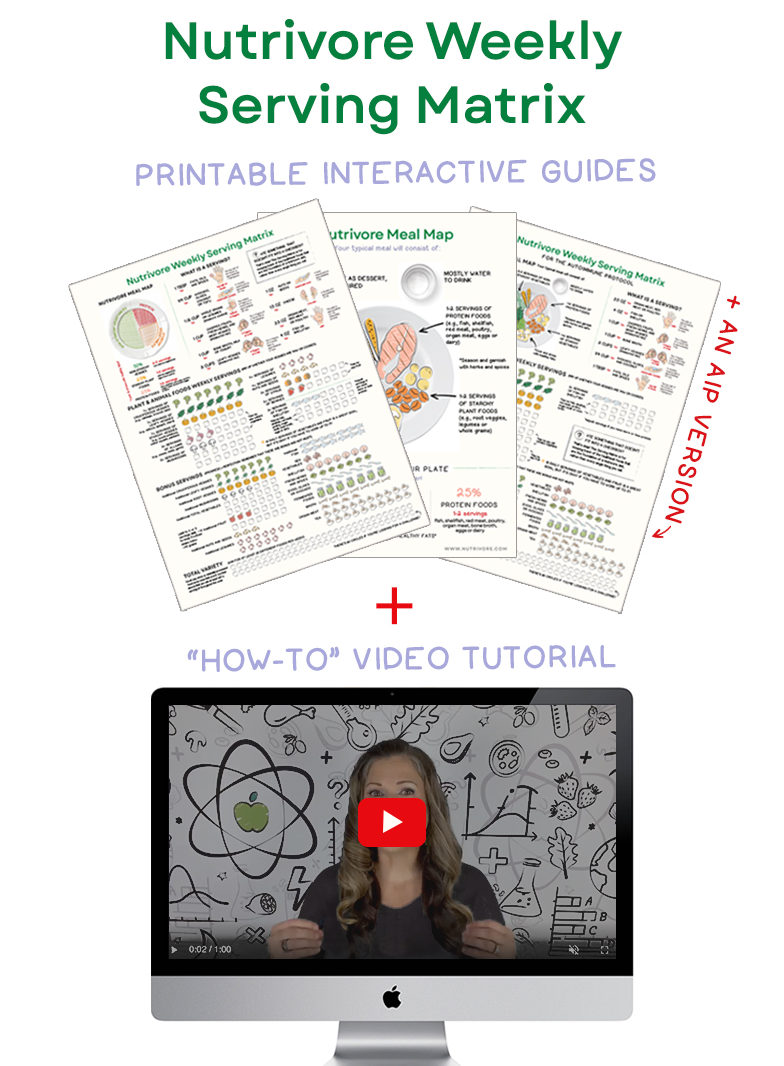 The Paleo View (TPV), Episode 33: Breastfeeding and First Foods
0:00 – Introduction
1:19 – News & Views
26:04 – Science with Sarah: Is napping problematic?
36:29 – Q&A

What are some Paleo options for increasing milk supply?
50:37 – I have oversupply and my lactation consultant says it may be food allergy. Is it possible to develop an allergy to eggs later?
1:05:29 – What are some lumpy consistency recipe resources for my disabled daughter?
1:11:22 – How do you introduce foods to a baby prone to food allergies?
1:23:52 – How do I solve issues with constipation with my baby?

1:34:08 Outro