In this episode, Stacy and Sarah talk about fertility and pregnancy, Paleo-style! We answer questions about getting ready for pregnancy, what foods to eat, what to avoid, and whether attempting the Paleo pregnancy is even ideal in the first place!
Listen in iTunes
or download and listen by clicking the PodBean player below
Nutrivore Weekly Serving Matrix
An easy-to-use and flexible weekly checklist
to help you maximize nutrient-density.
The Weekly Serving Matrix is very helpful! I've been eating along these lines but this really helps me know where to focus vs. which foods serve a more secondary role. It's super helpful and has taken a lot of worry out of my meal planning. Thanks!

Jan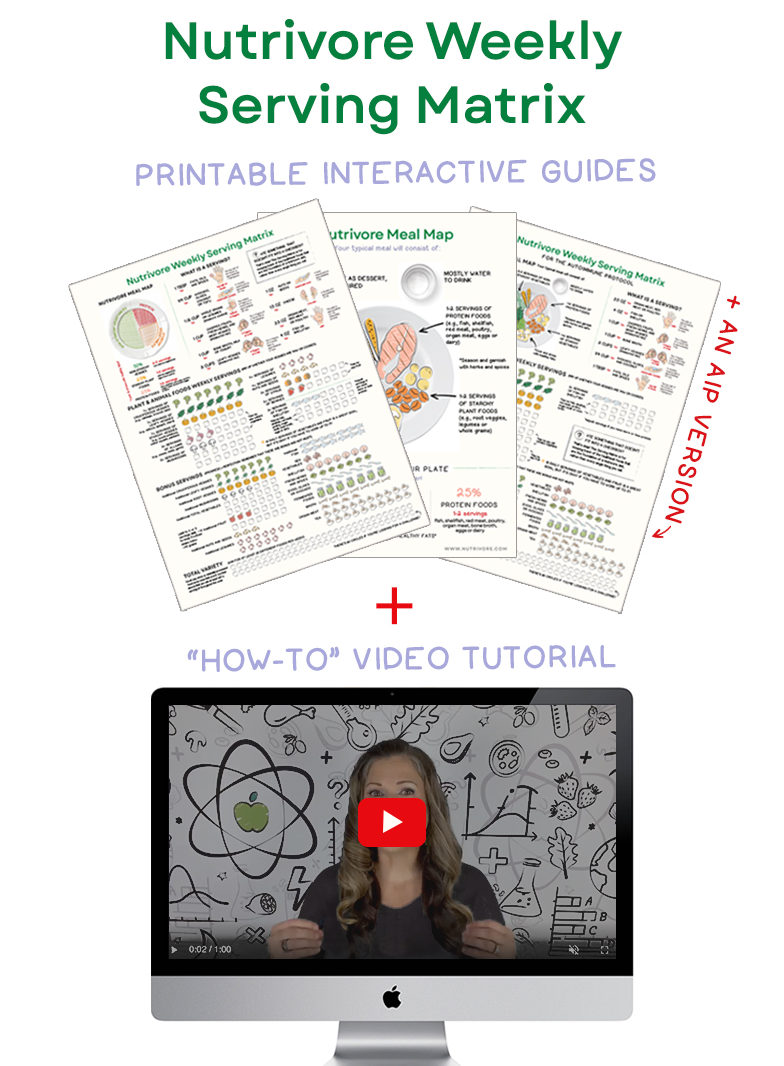 Download this episode (right click and save)
If you enjoy the show, please review it in iTunes!
The Paleo View (TPV), Episode 31: Paleo Pregnancy
0:00 – Introduction
1:19 – News & Views
14:41 – Science with Sarah:
28:56 – Q&A

What should I do to prepare myself for pregnancy?
38:32 – Would it be safe to start Paleo while pregnant?
45:55 – What is most important to focus on while pregnant?
52:03 – How to supplement during pregnancy?

Stomach Acid support might help

59:34 – What herbs are unsafe during pregnancy?

Avoid herbs that are traditionally used for labor induction

1:05:39 – Is it okay to do autoimmune protocol while pregnant?

Sarah's review of The Autoimmune Diet

1:46:37 Outro