In this episode, Stacy and Sarah talk about losing weight again, one of our most requested topics! This week we are joined by Tara, The Primal Girl, who, like Stacy and Sarah, has also lost 100 pounds! Topics include whether intermittent fasting is right for women, how to get over negative comments and how to start exercising with a busy schedule.
Listen in iTunes
or download and listen by clicking the PodBean player below
Nutrivore Weekly Serving Matrix
An easy-to-use and flexible weekly checklist
to help you maximize nutrient-density.
The Weekly Serving Matrix is very helpful! I've been eating along these lines but this really helps me know where to focus vs. which foods serve a more secondary role. It's super helpful and has taken a lot of worry out of my meal planning. Thanks!

Jan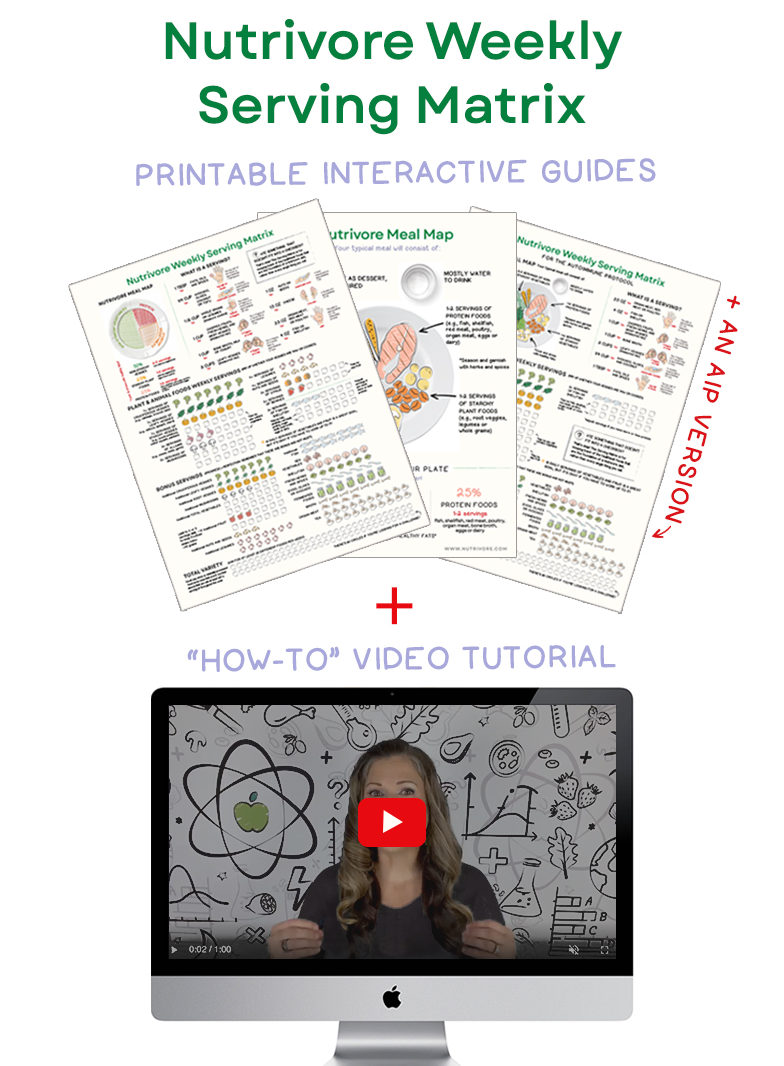 Download this episode (right click and save)
If you enjoy the show, please review it in iTunes!
The Paleo View (TPV), Episode 29: Weight Loss with Paleo, Part 3
0:00 – Introduction

25:37 – Science with Sarah Insulin and Leptin Resistance plus a tangent on Intermittent Fasting
45:25 – Q&A

Resources for obese people adopting a Paleo lifestyle plus advice for the novice blogger?
57:11 – Rebekah wants help starting out using Paleo to lose weight to deal with fertility issues
1:09:43 – Kathy needs help losing the last 10 pounds
1:20:10 Abby is wondering how to get started with exercise to help lose more weight

We share what types of exercise we did while losing weight

1:32:57 Anonymous is having body image issues after being insulted by a stranger

1:48:48 Outro