In this episode, Stacy and Sarah are not talking about autoimmune disorders, but the opposite: how do you handle a taxed or a disordered immune system? Hear tips on how to regulate immune function and how to recover when you've been sick. Plus, should you really give children wheat so that they develop immune tolerance to it?
Listen in iTunes
or download and listen by clicking the PodBean player below
Nutrivore Weekly Serving Matrix
An easy-to-use and flexible weekly checklist
to help you maximize nutrient-density.
The Weekly Serving Matrix is very helpful! I've been eating along these lines but this really helps me know where to focus vs. which foods serve a more secondary role. It's super helpful and has taken a lot of worry out of my meal planning. Thanks!

Jan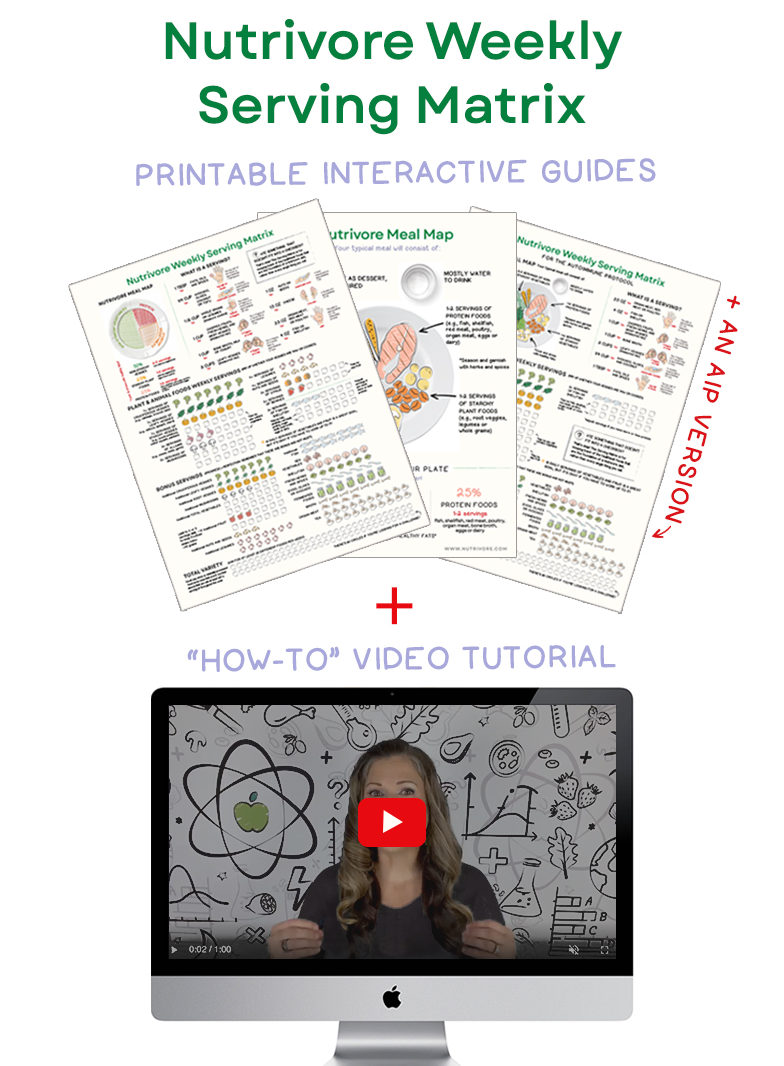 Download this episode (right click and save)
If you enjoy the show, please review it in iTunes!
The Paleo View (TPV), Episode 28: Immune System and Immune Disorders
0:00 – Introduction
1:19 – News and Views
12:17 – Science with Sarah: What is the difference between immune disorders and autoimmune disorders?
21:57 – Questions and Answers

What should I be eating while sick?
28:18 – Explain the benefits of Paleo and the AIP without the more expensive options like grass fed and organic
38:59 – Will Paleo help with HIV infection and help my child with weight issues?

49:47 – Paleo Parenting

Should you give your baby gluten prior to weaning?

The paper that started the discussion talked about here.

1:00:19 What about keeping some gluten in your child's diet so they will stay "adapted"?
1:14:22 What about gluten during pregnancy?

1:24:15 – Outro