In this episode, Stacy and Sarah invite actual boys on the podcast! We're joined by Stacy's seven-year-old, Cole, plus the amazing Joshua of Slim Palate and the entire Hulet family (Jen, Ben, and their boys Oscar and Linus) of The Urban Poser to discuss how to be a real food kid in a processed food world. This one is quite the show! The kids, Cole, Oscar and Linus spend the first half being adorable, then, after they head to bed, the adults talk about defending their choices and affirming the healthiness of Paleo kids.
LAST CHANCE to get the AIP Lecture Series!
RETIREMENT SALE! SAVE 70% OFF!
This online course is being retired on January 31st!
I am loving this AIP course and all the information I am receiving. The amount of work you have put into this is amazing and greatly, GREATLY, appreciated. Thank you so much. Taking this course gives me the knowledge I need to understand why my body is doing what it is doing and reinforces my determination to continue along this dietary path to heal it. Invaluable!

Carmen Maier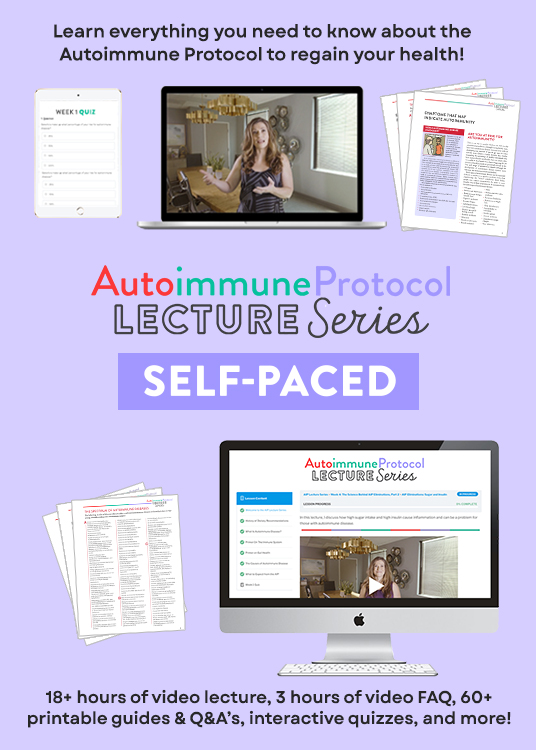 Listen in iTunes
or download and listen by clicking the PodBean player below
*NEW* Nutrivore Weekly Serving Matrix
An easy-to-use and flexible weekly checklist
to help you maximize nutrient-density.
The Weekly Serving Matrix is very helpful! I've been eating along these lines but this really helps me know where to focus vs. which foods serve a more secondary role. It's super helpful and has taken a lot of worry out of my meal planning. Thanks!

Jan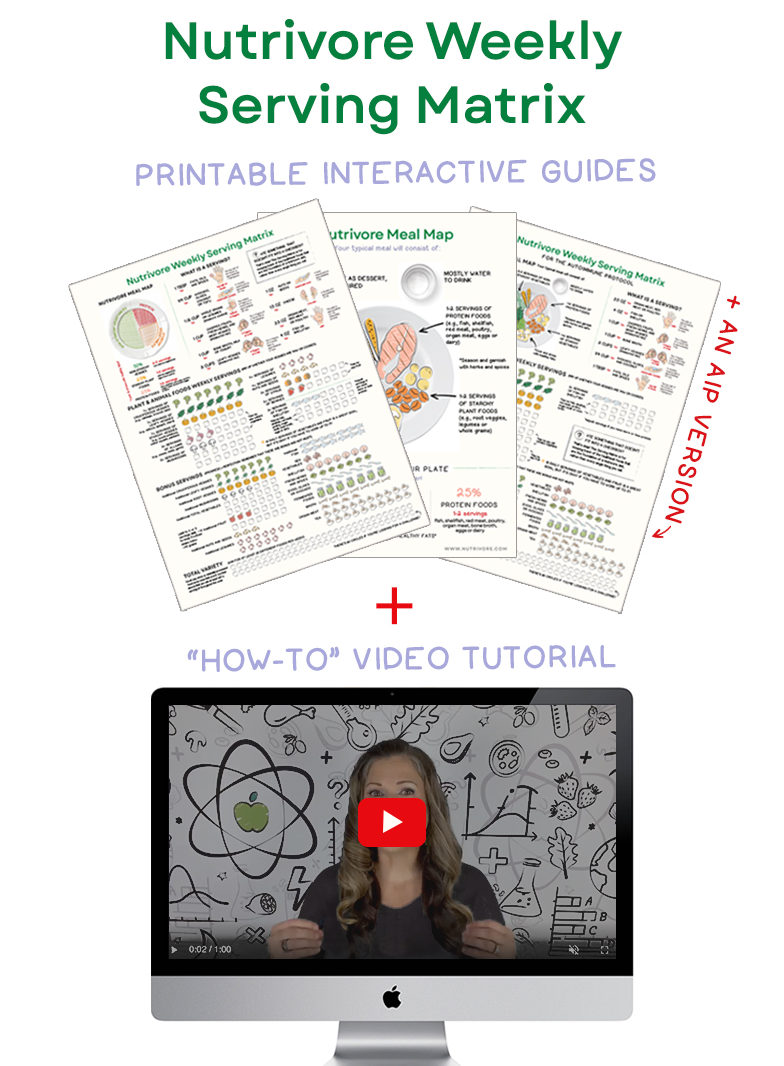 If you enjoy the show, please review it in iTunes!
The Paleo View (TPV), Episode 25: Let's Hear it From the Boys
0:00 – Introduction
1:19 – Questions with the Kids (also known as kids revealing their parent's dirty secrets)

Our guests are:
My three year old has tantrums when offered healthier food than his Mac and Cheese type favorites. How do I start to transition?
How do I get me child to eat protein for breakfast if they don't eat eggs?
What do you do about kids teasing you about food choices?
What do you do when someone offers you a treat you can't have outside of the house?

35:19 – Questions with the Adults

Should I be concerned about my child who charts overweight? Should I see a children's nutritionist?
How do you deal with a daycare situation where food is provided?
What do you do if you have someone in your life that sabotages your child's diet?

Schindler's List: A movie that features nudity, violence, Nazis, concentration camps, lots of dead people, Liam Neeson, and no color. Not appropriate for children at all.

Science With Sarah: Should you Supplement Paleo Kids
1:34:04 – Outro