In this episode, Stacy and Sarah invite Hayley Mason of The Food Lovers' Kitchen and Liz Wolfe of Cave Girl Eats to come answer all your questions about healthy beauty products and how to avoid other environmental toxins. Are mercury amalgam fillings really that toxic? Should you avoid all plastics? Are microwaves okay to use? And why is it that so many Paleo ladies stopped washing their hair? We answer all this and more in a very action packed 105 minutes!
*NEW* Nutrivore Weekly Serving Matrix
An easy-to-use and flexible weekly checklist
to help you maximize nutrient-density.
The Weekly Serving Matrix is very helpful! I've been eating along these lines but this really helps me know where to focus vs. which foods serve a more secondary role. It's super helpful and has taken a lot of worry out of my meal planning. Thanks!

Jan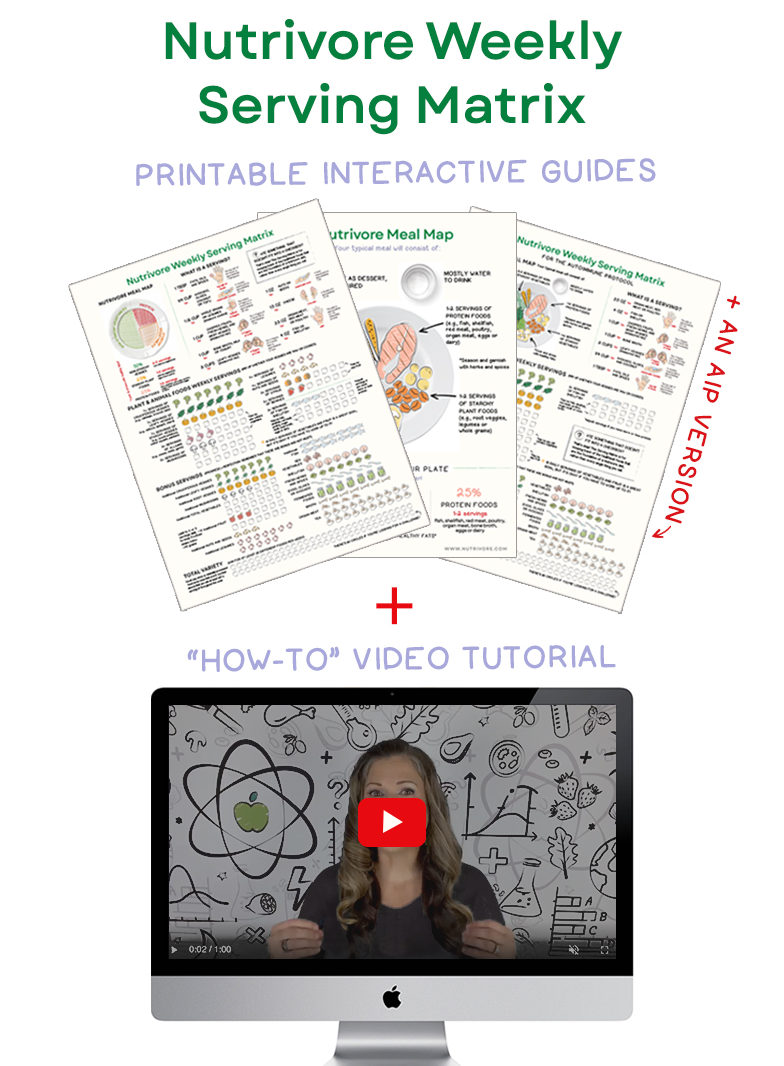 Listen in iTunes
or download and listen by clicking the PodBean player below
If you enjoy the show, please review it in iTunes!
The Paleo View (TPV), Episode 10: Beauty Products and Other Potential Environmental Hazards
0:00 – Introduction
1:18 – News and Views

Bed and Breakfasts: Often times they are cheaper than the area hotels, yet nicer, more intimate and breakfast is cooked for you!
The traditional 10th wedding anniversary gift is tin or aluminium (and not an extravagant party like Stacy and I did). Maybe Stacy's podcast wife Sarah would like an aluminum cookware set?

10:16 – Science with Sarah: Multiple chemical sensitivity
18:17 – Questions and answers
1:39:49- Paleo Parenting
1:47:40 – Outro