I certainly won't be taking photos of every lunch I pack for my kindergartener, but it just so happens that I've had time the last two mornings to grab the camera and snap a quick pic. And the lunches I pack are sure to become repetitive given that my daughter is very picky and has given me a fairly short list of lunch approved foods.
Yesterday, I packed cut up grass-fed hotdog, sliced black olives, carrot, celery and a whole apple. She ate most of it, leaving the celery.
This morning, I packed cut up grass-fed hotdog, sunflower seeds, carrot, steamed broccoli, half of an apple and fresh blueberries.
Nutrivore Weekly Serving Matrix
An easy-to-use and flexible weekly checklist
to help you maximize nutrient-density.
The Weekly Serving Matrix is very helpful! I've been eating along these lines but this really helps me know where to focus vs. which foods serve a more secondary role. It's super helpful and has taken a lot of worry out of my meal planning. Thanks!

Jan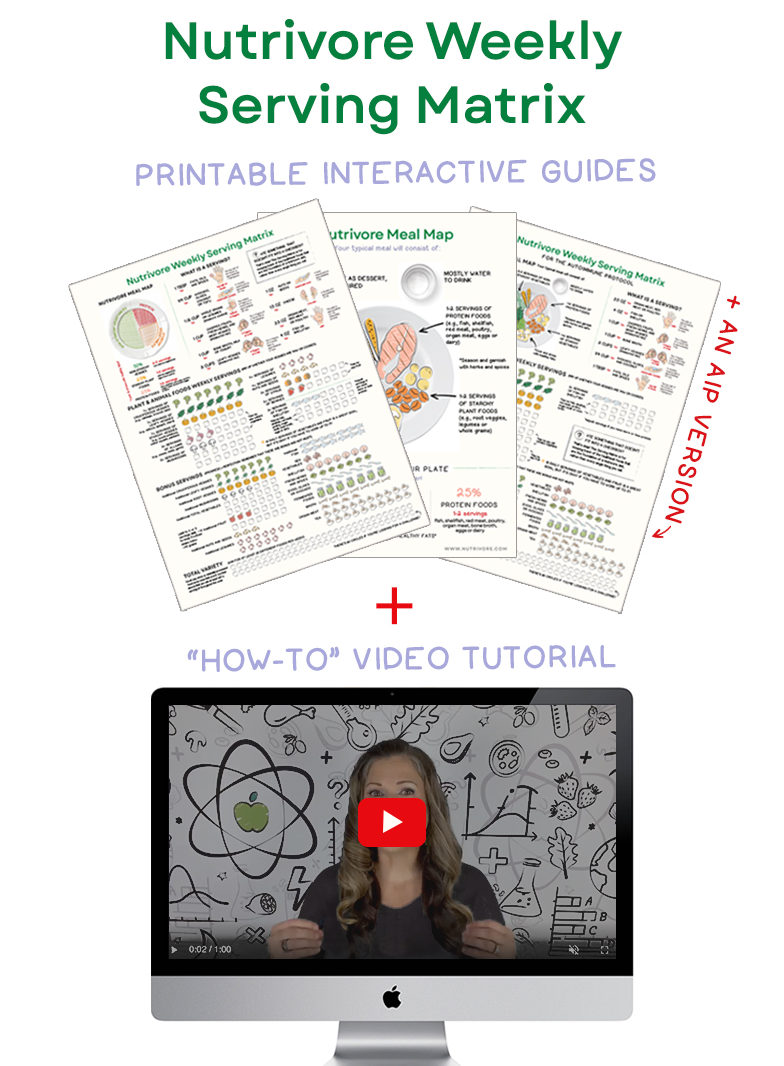 This seems to be a good amount of food for her and she isn't famished when she gets home (although she is ready for a snack). So far, so good!