I certainly won't be taking photos of every lunch I pack for my kindergartener, but it just so happens that I've had time the last two mornings to grab the camera and snap a quick pic. And the lunches I pack are sure to become repetitive given that my daughter is very picky and has given me a fairly short list of lunch approved foods.
Yesterday, I packed cut up grass-fed hotdog, sliced black olives, carrot, celery and a whole apple. She ate most of it, leaving the celery.
The AIP Lecture Series
RETIREMENT SALE! SAVE 70% OFF!
I am loving this AIP course and all the information I am receiving. The amount of work you have put into this is amazing and greatly, GREATLY, appreciated. Thank you so much. Taking this course gives me the knowledge I need to understand why my body is doing what it is doing and reinforces my determination to continue along this dietary path to heal it. Invaluable!

Carmen Maier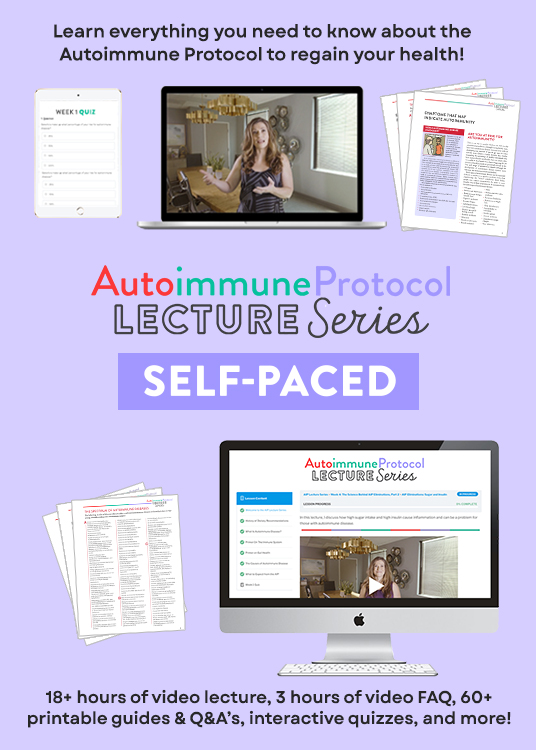 This morning, I packed cut up grass-fed hotdog, sunflower seeds, carrot, steamed broccoli, half of an apple and fresh blueberries.
This seems to be a good amount of food for her and she isn't famished when she gets home (although she is ready for a snack). So far, so good!