I have had such amazing feedback from you over my photos of the lunches I am packing for my new kindergartener. So, I wanted to share three more lunch photos but also something that I have already learned about how to compose my daughter's lunches.
My daughter starts eating the fruit first, even though I have told her that the most important part to eat in the meat and the fat. Half way through last week, I started packing her only half an apple in her lunch (the other half gets packed with her snack). All of a sudden, she started eating way more of her meat and fat in her lunch (and was arriving home much more energetic in the afternoons). This is because she eats so slowly that if she eats a whole apple before starting on her meat, she doesn't have time to finish her lunch. She seems perfectly happy with half an apple and I'm happy that there are far fewer leftovers coming home. I'm also still really impressed with our EasyLunchBoxes!
In this lunch, I packed half an apple, a small carrot, blueberries, green eggs, and almonds.
Nutrivore Weekly Serving Matrix
An easy-to-use and flexible weekly checklist
to help you maximize nutrient-density.
The Weekly Serving Matrix is very helpful! I've been eating along these lines but this really helps me know where to focus vs. which foods serve a more secondary role. It's super helpful and has taken a lot of worry out of my meal planning. Thanks!

Jan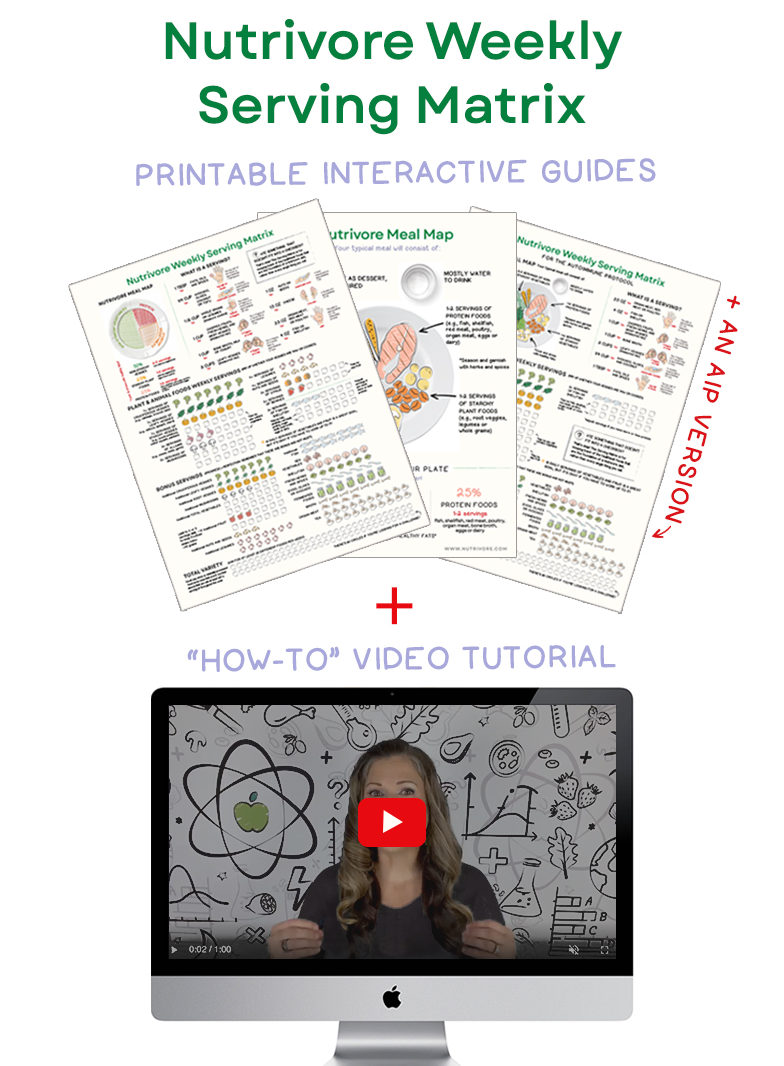 In this lunch, I packed grass-fed uncured bologna from US Wellness Meats (a family favorite), half an apple, a small carrot, a stalk of celery, and olives.
In this lunch, I packed grass-fed uncured Braunschweiger from US Wellness Meats, half an apple, a small carrot, strawberries, raw baby spinach, and olives.