Two of my biggest passions are improving scientific literacy and improving public health, which I believe go hand in hand. I see the biggest barrier to changing the landscape of chronic illness in our society as the fact that most of us don't have the foundation of scientific knowledge needed to truly understand what the best choices are and to be motivated to implement them. And it's become my raison d'être to help people regain their health by providing health education rooted in science.
So, I jumped at the chance to use a new-to-me communication medium to reach a broader community with my message: creating a special issue of Paleo Magazine focused entirely on The Autoimmune Protocol (AIP). I am deeply honored to be have the opportunity to share resources and information with you in a magazine format, and to collaborate with the amazing Paleo Mag team.
My goal with this special issue, called The Autoimmune Protocol Guide, was to provide you with everything you need to know to regain your health its articles and recipes, while also sharing valuable updates to the AIP for the huge community of people already using this approach to mitigate their illnesses. You can think of this special issue as both a quick-start guide and a status update!
The Foundations of Health Workshop 2020
Are you interested in a weekend of relaxation and learning?
Join me in 2020 for the Foundations of Health Workshop, once again at the serene and beautiful 1440 Multiversity.
Over the 3-day workshop, I will teach you about: the foundational diet and lifestyle principles for optimal health; plant phytochemicals and their diverse health effects; how to use genetic analysis to personalize diet, lifestyle and medicine; and gut health and the microbiome.
Where can you get this awesome special issue? While I'm obviously a HUGE fan of Paleo Magazine and highly recommend subscribing (I also contribute articles to the regular issues on a semi-regular basis), please note that the ONLY way to get a copy of any Paleo Mag special issue, including The Autoimmune Protocol Guide, is in stores like Whole Foods, Barnes & Nobel, and many local health food stores. If you're having trouble figuring out where to get a copy near you, check out http://magfinder.magnetdata.net (then enter "Paleo Magazine" and your zip code)!
The Autoimmune Protocol Guide Paleo Magazine special issue hits newsstands TODAY! I'm just so proud of this new resource and I'm celebrating its launch with an EPIC GIVEAWAY worth over $2,800!!! You can enter to win at the bottom of this post!
I also want to emphasize that this special issue was a limited print run, which means that once all the copies are sold out, that'll be it. So make sure you head on out to the store to grab your copy (and maybe an extra for a friend or family member!) before they're gone!
I was super excited to be able to share preview copies of The Autoimmune Protocol Guide Paleo Mag special issue with the attendees of my workshop in California last month. So, you don't need to take my word for it… everyone LOVED it!
Not only did I write every single article and create every single AIP recipe for this special issue, but I also coordinated with the Paleo Mag team to make sure that every single company featured in the special issue is one that I personally use and endorse. I am so incredibly grateful to every one of these companies for hopping on board and supporting this project! And, not only did they support the creation of The Autoimmune Protocol Guide special issue, but they've also all contributed to this ENORMOUS giveaway to support three lucky winners on their AIP journey! Scroll down to read about the prizes and enter to win!
To every company below, I can not adequately express my gratitude. And, to the entire Paleo Magazine team, it was my immense honor to work with you all on this project and I can't thank you enough for this opportunity. THANK YOU!
---
A Sneak Peek Inside the Guide
---
Get to Know The Companies I Love
Paleo Magazine
At Paleo Magazine we were extremely excited at the opportunity to collaborate with Sarah for this issue. Knowing first hand the dramatic effects autoimmune conditions can have on one's health, and the importance of getting the right information out to our readers, it was key for us to partner with the leading expert in all things AIP. Teaming up with The Paleo Mom allowed us to provide direction, guidance, and help for the millions of people who are currently suffering from autoimmune disease and struggling to get help.
– The Paleo Magazine Team
Strength in Food
Strength in Food could not be more excited to be in the Paleo Magazine AIP Special Edition Magazine. Ever since we launched Strength in Food, our entire mission has been to support the AIP Community through food and education and to be able to provide a complete service to the community to enrich the lives of everyone we encounter. This magazine is giving us such a wonderful opportunity to show everyone who we are and what we offer and that we are ready to help each person in whatever way we can! We are so grateful for Paleo Magazine for coming out with this special magazine and for letting us be a part of it.
– The Strength in Food Team
One Stop Paleo Shop
OneStopPaleoShop is honored to be a part of the Paleo Magazine AIP Special Edition Magazine. The AIP Community has been so supportive of us throughout the last 5 years and we feel like being in this special edition magazine is such a great way to be able to say Thank You to all who have supported us. We are constantly searching for the latest and greatest AIP products to bring to the community and nothing brings us greater joy than doing just that and giving us a chance to support everyone through their individual health journeys. We want to be a place where anyone following the AIP can feel safe shopping with us and knowing they will continue to get the best service when supporting OneStopPaleoShop!
– The OneStopPaleoShop Team
Paleo Powder
Paleo Powder All Purpose Seasonings add flavor to meals without the junk found in most bottled blends. Whether you follow an AIP, paleo, salt-free, or low FODMAP lifestyle, we've got a diet-specific blend formulated to enhance the flavor of all your dishes—breakfast, lunch, and dinner. We're over the moon to participate in this special edition of Paleo Magazine, and couldn't be more grateful to support health and healing in the AIP community. Find Paleo Powder conveniently located in major grocery stores all across the U.S. including WholeFoods, Sprouts, Wegmans, Natural Grocers, Walmart, HyVee and many more!
– The Paleo Powder Team
Chomps
At Chomps, we believe there should never be tradeoffs between health and increasingly busy lives. So when we heard from our customers about a need for an AIP compliant snack, we were intrigued. After doing some research, it became apparent that AIP was under served … and that is not fair, especially given the reasons for following the diet. Inspired by this community, we made CHOMPS Italian and Sea Salt beef sticks – ensuring they are tasty, AIP compliant, and easy to use on-the-go. No tradeoffs! We hope that it helps improve the day-to-day lives of all those following the AIP diet.
---
NEW! The Autoimmune Protocol E-Book!
The Autoimmune Protocol e-book is your up-to-date guide to jump-start your healing with the AIP today.
3oo+ pages of quick-access information on the AIP

4 weeks of meal plans with shopping lists

over 80 family-friendly recipes, all 100% AIP!
Get instant digital access for $19.99
– The Chomps Team
ButcherBox
Dr. Sarah has been a partner of ours since the very beginning. Her ongoing support has helped ButcherBox become the largest online source of grass-fed and -finished beef, organic free range chicken, and heritage breed pork. We are honored to be part of this special Paleo Magazine issue that highlights Dr. Sarah's science-based diet protocol and her lifestyle tips and strategies for people living with an autoimmune disease. We are happy to support Dr. Sarah's endeavors and to be the AIP community's #1 source of high quality and humanely raised meat.
– The ButcherBox Team
Paleo On The Go
Paleo On the Go is beyond excited and honored to be a part of the AIP edition of Paleo Magazine with Dr. Sarah Ballantyne! We've worked extensively with both Sarah and Paleo Magazine over the years, so this collaboration couldn't be more organic and fitting. Since our inception, we've catered to the autoimmune community by offering chef-crafted, Paleo and AIP meals. By following Dr. Ballantyne's AIP guidelines, so many of our customers have seen dramatic improvements in their health. We couldn't be happier to help spread the message of this protocol even further by participating in this publication!
– The Paleo On The Go Team
ShopAIP
ShopAIP is especially thrilled that Paleo Magazine is putting out this special issue. A greater audience will be able to learn about AIP, be introduced to Sarah's knowledge, and have the opportunity to be supported by all the incredible companies that are within our community during their health journey.
– The ShopAIP Team
Pique Tea
Pique Tea is thrilled to be able to support the AIP community since we believe gut health is the foundation of true, sustainable health. In creating our Tea Crystals, we wanted to provide a simple, pure and effective way for people to experience the gut-healing benefits of tea polyphenols. These plant nutrients function as prebiotics, promoting the growth of friendly bacteria while discouraging the growth of bad bacteria. Plus, they support the body's natural anti-inflammatory response, making them a perfect fit for AIP.
– The Pique Tea Team
Just Thrive
We are thrilled to be a part of this special issue of Paleo Magazine sharing Sarah Ballantyne's vast research and knowledge. Here at Just Thrive, we have also been studying autoimmune issues for years and even have a published human clinical trial on leaky gut showing significant improvements in the health of the microbiome. We are deeply committed to research and science as we develop products that have helped people feel amazing again! We applaud all of you for taking charge of your own health and by educating yourself and finding people like Sarah Ballantyne to be your teacher and guide. The Just Thrive team would be honored to be a part of your h your healing journey.
NEW! Healthy Weight Loss Online Course!
Learn how to lose weight in a healthy way, so you can keep it off!
2 1/2 hours of video lecture + downloadable slide PDF
Smart goal setting and measuring weight loss success
Busting diet myths (the problems with keto, low-carb, low-fat, and low-calorie)
Get healthy to lose weight (instead of losing weight to get healthy)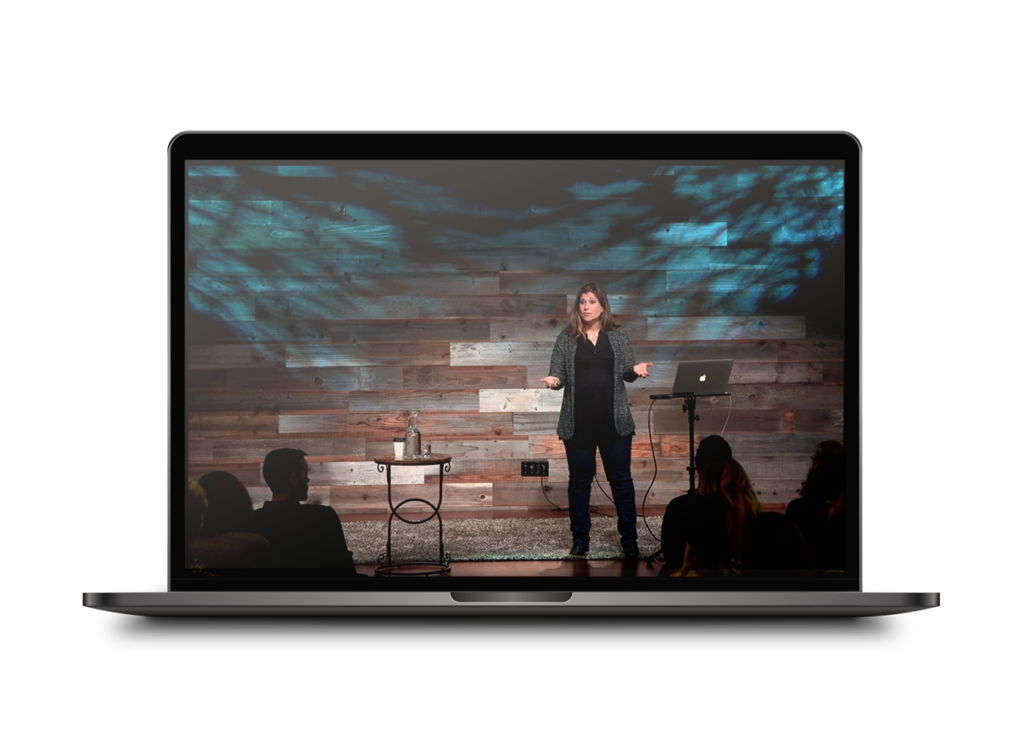 – The Just Thrive Team
EverlyWell
The EverlyWell team is thrilled to be a part of this special issue of Paleo Magazine. At EverlyWell, empowering our customers to take charge of their health with at-home lab tests and results that can change their lives is our mission.
Partnering with Sarah is an honor, as she shares a similar vision in arming people with important information to lead healthier and happier lives. Here's to making 2019 your healthiest year yet!
– The EverlyWell Team
Sweet Apricity
Sweet Apricity is thrilled to be involved with this project! Only Dr. Sarah Ballantyne could bring together the AIP community in a way that celebrates the creative and joyful ways we work towards health.
– The Sweet Apricity Team
Power Balls
Power Balls is so excited for this special magazine issue and the opportunity to work with Sarah. She is the leading expert in all things AIP and has built an invaluable foundation for everything our company stands for when it comes to the autoimmune health journey.
Her tireless research and public education has changed many lives for the better, including ours. We feel fortunate to be a part of her community.
– The Power Balls Team
The Foundations of Health Workshop 2020
Are you interested in a weekend of relaxation and learning?
Join me in 2020 for the Foundations of Health Workshop, once again at the serene and beautiful 1440 Multiversity.
Over the 3-day workshop, I will teach you about: the foundational diet and lifestyle principles for optimal health; plant phytochemicals and their diverse health effects; how to use genetic analysis to personalize diet, lifestyle and medicine; and gut health and the microbiome.
Fresh-Pressed Olive Oil Club
The Fresh-Pressed Olive Oil Club is honored to be a part of the AIP edition of Paleo Magazine featuring Dr. Sarah Ballantyne. She is a trusted partner and her dedication to helping people improve their health is beyond measure.
We are proud that our fresh-pressed extra virgin olive oil is Sarah's top choice. Her recommendation is so gratifying.
– The Fresh-Pressed Oilve Oil Team
---
Giveaway
1st prize total value over $1,300
2nd place total value over $900
3rd place total value over $600
**To receive the Everlywell prize you must be 18 or older to win and excludes residents of NY, NJ, MD, and RI. You can still enter to win all other prizes, you may just not be eligible for this one part.