The idea for this recipe came simply from buying both mint and cilantro on a whim at the Farmer's Market. Initially, I was thinking about making Green Salad with Thai Dressing which is one of my favorite AIP-friendly salads, but then I started thinking about how much I wanted to pair those classic Thai flavors with a protein.
It didn't take much internet searching to see that there are many variations of pork, beef, and chicken Thai salad recipes taking advantage of similar flavoring ingredients, so I set off to create something super delicious, fully Autoimmune Protocol compliant, and yet very simple to make. The only annoying part of the prep work is chopping the mint and cilantro crazy fine, but this could be done in a mini food processor if you have one.
*NEW* The Gut Health Cookbook!
The Gut Health Cookbook is fantastic! Thank you for researching and creating The Gut Health Cookbook! Such wonderful recipes! I'm so excited to try them all! -Sue
The Gut Health Cookbook puts the 20 Keys to Gut Health into practice with:
180+ recipes featuring 61 gut health superfoods

Gut health food lists

Why's behind each gut health superfood
Get instant digital access for $27.99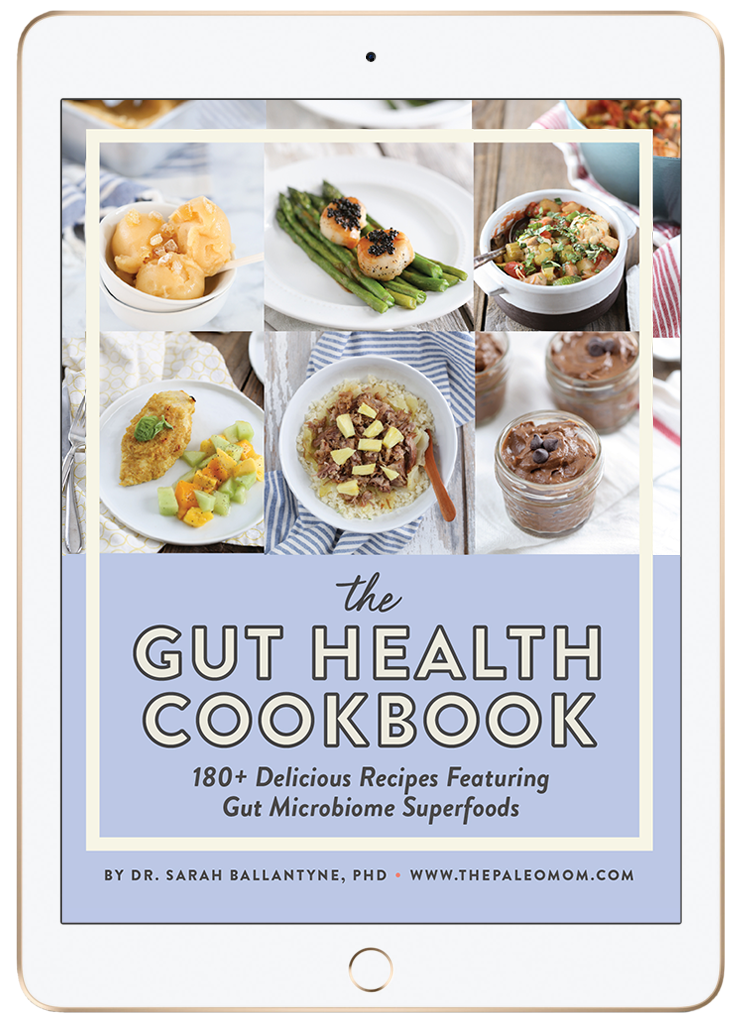 Tip: measure the mint and cilantro after chopping the bejeepers out of them. You'll need a good-sized bunch of each to get the 2/3 cups of a very fine chop.
Prep time: 10 minutes (can be done concurrently while beef is browning)
Cook time: 15-20 minutesServes: 4-6
Ingredients:
The Ultimate Support for Your AIP Journey!
Dr. Sarah Ballantyne has delivered an exceptional course and I highly recommend this to anyone looking to improve their health. There is something for everyone. It was extremely helpful and worth the investment. -Marie Schlichtig
The AIP Lecture Series is the ultimate Autoimmune Protocol educational experience! Learn directly from Dr. Sarah!
6-week online course
42 on-demand video lectures
dozens of printable guides
self-discovery exercises and action steps
online forum and guided discussions
support and guidance from Dr. Sarah Ballantyne!
The next session begins January 18th, 2021.
(Use code AIPLS85 to save $85 and get bonus access to the Gut Health Fundamentals online course!)
Directions:
Brown ground beef in a large skillet over medium-high heat, breaking up frequently with a spoon or spatula to achieve a fine cooked ground beef texture (i.e., small pieces), 8-10 minutes.
Add broth to beef. If broth is unseasoned, add 1/2 teaspoon of salt. Let simmer, stirring occasionally, until broth has completely boiled away, about 6-8 minutes.
Meanwhile, combine crushed garlic, lime juice and fish sauce. Finely chop and then combine cilantro and mint (see Tip above) in a separate bowl. Separate lettuce leaves and cut in half if very large.
Once broth has boiled off completely (if you listen carefully, you can hear the moment that there's no longer any water in the pan), stir in the lime juice mixture. Simmer, stirring, until the lime juice mixture has also boiled away, about 2-3 minutes.
Stir in chopped herbs, immediately remove beef from heat and serve.
To serve: scoop a generous spoonful of beef mixture into a lettuce leaf, wrap the lettuce leaf up around the edges (taco style!) and enjoy! You can also serve as a salad on a bed of shredded lettuce.